Skip to navigation
Skip to content
Quartz
Join half a million global business professionals who start their day with the Quartz Daily Brief. Read it below or
sign up →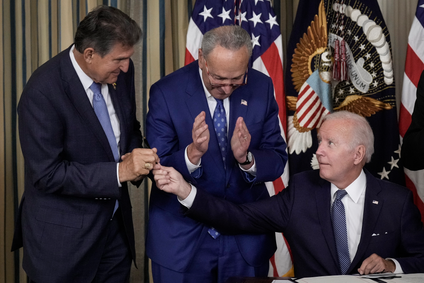 Here's what you need to know
US president Joe Biden signed a landmark climate, health, and tax bill into law. The legislation will boost investment in cleantech like electric vehicles. Ford is already reaping the benefits of EV enthusiasm.
Republican Liz Cheney lost her Congressional seat. The Wyoming lawmaker, a key player in the Jan. 6 investigation, paid the price of standing up to former president Donald Trump.
The US housing market cooled down. Construction of new homes has slowed down to early 2021 levels, and more deals are foundering as buyers pull out over higher mortgage rates.
American Airlines put down a deposit on 20 Boom supersonic jets. The aircrafts, when ready, should cut the travel time of trans-Atlantic flights by half.
Read full briefing