Heattech tops and UltraLight down jackets are two of Uniqlo's big sellers, items that represent the brand's style of simple but highly functional clothes. And now they'll be sold in one of retail's simplest and most functional of venues: vending machines.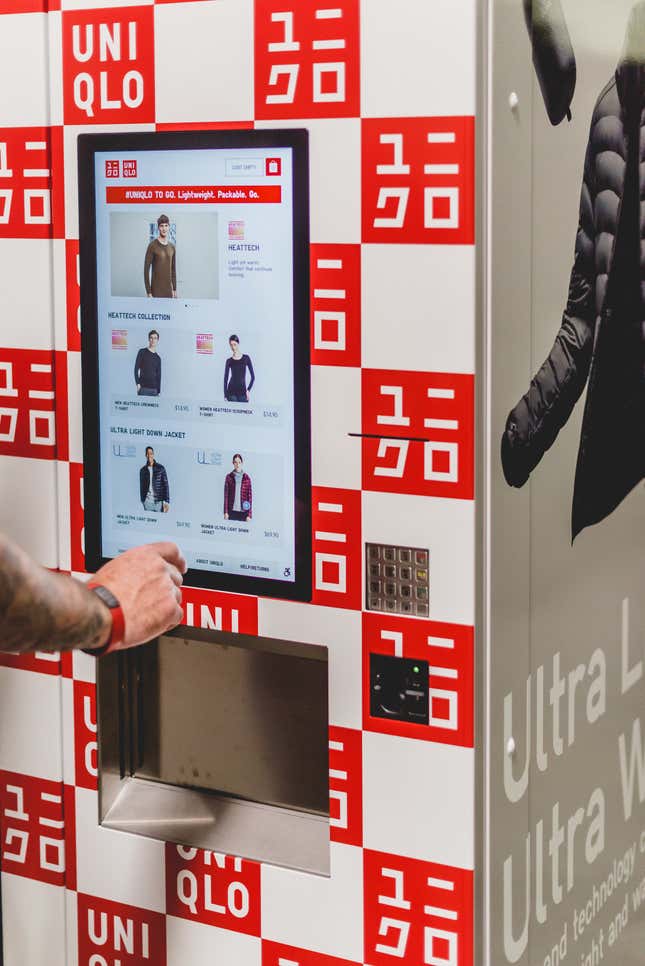 The first Uniqlo To Go machine goes live today (Aug. 2) at the Oakland International Airport in California, and Uniqlo will roll out nine more of the machines, at airports and shopping malls around the US, this month. Confirmed locations so far include Hollywood & Highland Center in Los Angeles (Aug. 10), Houston Airport (Aug. 17), and Queens Center in New York (Aug. 22). Other locations will be announced soon, the company says.
The machines will have a variety of colors and styles for women and men, changing with the seasons and local customer needs, and dispensed upon purchase in small boxes or canisters. The airport locations are especially fitting for the brand's signature thermals and jackets, which are designed to be thin but warm and easily packable.
The amount Uniqlo can generate in sales from the machines won't be much compared to the $17 billion it earned last year, even if airport vending machines, much like those small kiosks in malls, can be surprisingly profitable. Best Buy's airport vending machines, which let you buy items like Beats by Dre headphones, are worth "tens of millions of dollars annually" in sales, according to a statement by Best Buy's attorney in a 2015 bankruptcy case involving ZoomSystems, the company that managed the machines.
Uniqlo's vending machines, as the Wall Street Journal reported (paywall), are more of an experiment, offering a cheap, efficient way to introduce the brand and its down jackets ($69.90 in the vending machines) and Heattech tops ($14.90) to a new audience.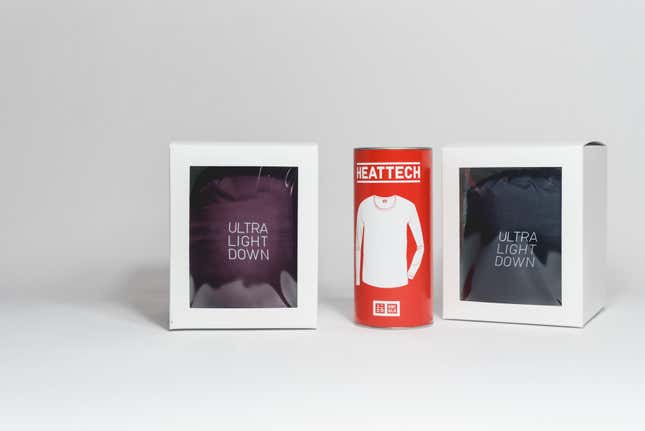 They can also give Uniqlo insight on US consumers, which Uniqlo has been trying to reach—not always successfully—for years. In urban centers such as New York, the brand has found a firm foothold, but it has struggled to get traction in suburban malls. Still, it remains committed to growing in the US, which will be necessary if it wants to achieve its goal of becoming the world's biggest clothing retailer. Currently it's the third largest, behind H&M and Zara.