Where other automotive companies have been investing in flying cars, British luxury sports car maker Aston Martin has taken to the sea.
In collaboration with Triton Submarines, a luxury submersible manufacturer, Aston Martin has designed a deepwater vehicle fit for James Bond, the fictional hot shot spy often associated with the brand. Executive VP and chief creative officer Marek Reichman said the company has applied Aston Martin's compact, aerodynamic design aesthetic to the vehicle, giving it a "sleek, elegant exterior."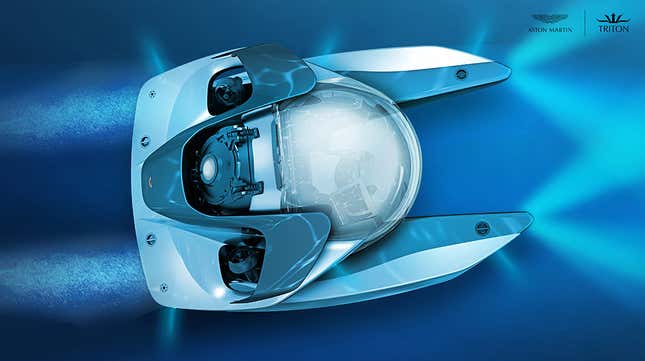 Dubbed Project Neptune, the project is currently just in concept phase, but the companies hope to create "an exclusive, strictly-limited edition vehicle" intended "for researchers, explorers, and superyacht owners."
"Projects like this enable us to further enhance and grow the brand into new aspects of the luxury world that appeal to both our existing and future customers," an Aston Martin representative explained of its decision to enter the partnership.
The company revealed little else about its plans for the vehicle. But as Verge's Thuy Ong speculates, don't be surprised if it shows up in Bond's transportation lineup.