For photographers, the Robert Capa adage "If your photographs aren't good enough, you're not close enough," is a guiding principle.
For NASA photographer Bill Ingalls, it can be updated to, "Even if your photos are good enough, and you're photographing at a safe distance, your camera might still be toast."
Ingalls was in California on May 22 to photograph the SpaceX Falcon 9 rocket launch two spacecrafts into orbit from Vandenberg Air Force Base northwest of Santa Barbara. To capture the launch, he positioned several remotely triggered Canon DSLR cameras in the area surrounding the launch pad.
While the launch went smoothly, it was an unfortunate day for one of Ingalls's cameras. The rocket launch sparked a brushfire, and when he went to retrieve one hillside-mounted camera, this is what he found: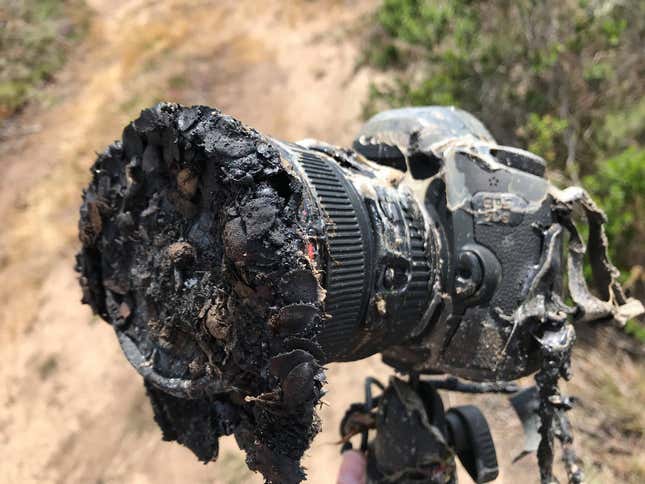 Ingalls noted that it wasn't his proximity to the launch pad that was responsible for the fire. "I had many other cameras much closer to the pad than this and all are safe" he said in a Facebook post. "This was result of a small brush fire, which is not unheard of from launches, and was extinguished by fireman, albeit, after my cam was baked."
Fortunately, the blaze spared his memory cards, allowing us to see his remote shots of the Falcon 9 taking off, with the Pacific Ocean in the background.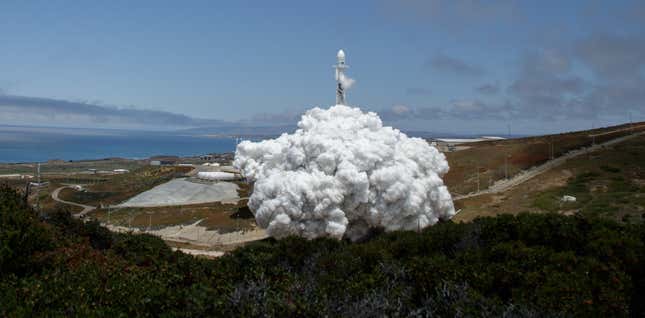 The camera also captured the blaze that followed the launch. As Ingalls wrote in a Facebook post after the incident, "it made pix [sic] until it's [sic] demise."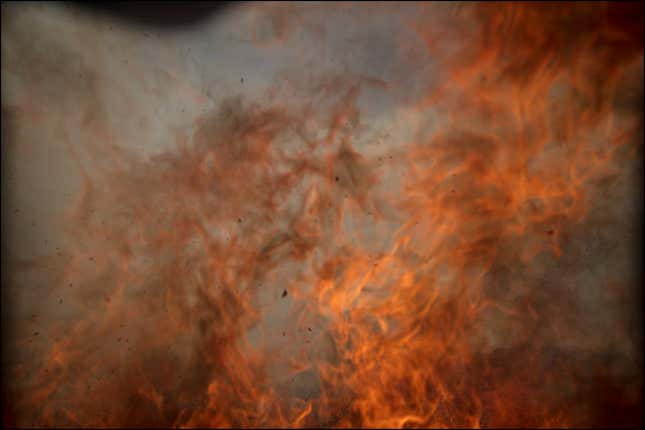 You can see the photos from the rest of Ingalls's cameras that were not consumed by flames at NASA's Flickr page.