In January 2013, when Netflix was just dipping its toes into the original content waters, Ted Sarandos, the company's content boss, issued a pithy assessment of the battle for entertainment supremacy that was to come. "The goal," Sarandos said, "is to become HBO faster than HBO can become us."
Already boasting a robust streaming platform, Netflix wanted Emmy-worthy content to compete with HBO's impressive library. It needed to own more of its own content, so it wouldn't be vulnerable to other studios removing shows and movies from the service. Nor would it have to rely on pricy licensing deals. It had to become a self-sustaining Hollywood studio not only in order to survive, but, more importantly, to grow where it wanted to grow.
And HBO, a well-oiled content machine, needed to embrace TV's inevitable future by building out its own Netflix-like distribution model if it had any hope of staving off the looming crisis of viewers cutting their cable cords.
Seven years later, Netflix won that battle. It met Sarandos' goal. But it wasn't entirely a fair fight—Netflix kept getting bigger and more global, moving the goalposts of what "becoming Netflix" meant altogether. The streaming service now earns roughly the same number of Emmy nominations as HBO each year, and many of its original TV shows and films carry the same cultural cachet as that of a buzzy HBO premiere. In short, Netflix became HBO without losing its Netflixness. HBO, now owned by the telecommunications giant AT&T, is finding it a bit harder to compete with Netflix's global streaming operation without diminishing its unique, historic brand.
HBO executives needn't fret for failing Sarandos' made-up litmus test. The premium cable TV network couldn't become Netflix as quickly as Netflix became HBO because no company can become Netflix—not exactly, anyway. As of April, the streaming service had 183 million subscribers around the world. It is as ubiquitous as Amazon, as essential as Apple, and all it does is stream entertainment (for now).
The coronavirus pandemic has entrenched Netflix even deeper into our lives, leading to the streaming service's most impressive financial quarter ever. It added 15 million subscribers in the first quarter of 2020, smashing Wall Street expectations as well as its own forecasts. Before the pandemic, Netflix's growth in the US was slowing to a halt as it neared market saturation and focused its efforts instead on global expansion. But coronavirus, at least initially, is reversing that trend. Netflix added 2.3 million members in the US and Canada last quarter—four times the amount of the previous quarter. CEO Reed Hastings admitted the acceleration in sign-ups was almost entirely "due to home confinement" (pdf).
Hastings told investors he expects sign-ups to come back down to Earth when home confinement ends—a logical assumption. But no one knows when that will be. Nor does anyone know exactly how our habits will change when this is all over. Perhaps, even in a post-coronavirus world where it's safe to frolic in crowded public places again, people won't want to.
Or maybe we'll miss the outdoors so much that streaming services like Netflix slowly lose relevance as we spend as much time in public as possible. Neither Netflix nor the observers paid to analyze consumer behavior know for sure how it'll shake out.
"In our 20+ year history, we have never seen a future more uncertain or unsettling," the company told investors last month.
Netflix's essential gamble—the one it made in 2013 by putting all its chips in original content—is now much more expansive than rivaling HBO. The company is betting that by spending huge sums on content, it will grow so large and indispensable to consumers that it actually becomes the world's primary method for consuming video. It wants to become TV. While some analysts are spooked by the company's largesse, its ever-growing content budget—$14.6 billion in 2019—and a negative free cash flow (it still spends more cash than it has left after accounting for profits), Netflix thinks all these concerns will be quelled over the next few years.
Coronavirus is just one of many challenges on this quest for world domination. Another big one: The company's global success awoke the sleeping giant, Disney, like Godzilla rising from the sea. The Mouse House recently launched a streaming service, Disney+, to compete directly with Netflix on a global scale that no other rival is equipped to do. Disney has immense coronavirus challenges of its own (since, unlike Netflix, several of its core businesses rely on person-to-person interaction), but Disney+ is a streaming challenger Netflix must take seriously. HBO might not have been able to become Netflix as quickly as Netflix became it, but Disney is already a ubiquitous global cultural presence with near-universal brand recognition.
Despite these challenges, Netflix will also be presented with enormous opportunities for growth and innovation over the next decade. It has already and will continue to pioneer interactive forms of storytelling that change the definition of what "TV"  means in the 21st century. It will penetrate deeper into new markets as broadband internet connects more parts of the world. And it will, inevitably, experiment with revenue streams other than subscriptions, whether that's advertising, consumer products, data collection, or long-rumored acquisitions.
Netflix is winning the streaming war. But an even bigger struggle over global entertainment is just beginning.

Table of contents
A brief visual history | New competition | The Mouse Trap | The Netflix creative culture | The Netflix monoculture | Choose your own adventure: Netflix and innovation

A brief visual history of Netflix, in five charts
Netflix's focus has shifted to outside the US as it penetrates deeper into new markets
Having all but saturated the American market, Netflix now has its sights set on doing the same everywhere else consumers stream entertainment. It's already well-established in countries like France, Germany, Spain, and Japan, and in many smaller markets, it has virtually no other significant competition.
But the coronavirus quarantine has restarted the US market—temporarily
In the first two months of 2020, Netflix said its US growth was the same as it had been in several previous quarters—that is, almost nonexistent. But then, in March, after much of the US economy began to shutdown and many states issued stay-at-home orders, it added a ton of new subscribers. In a letter to shareholders, Netflix said it expects that growth to come back toward previous levels as soon as home confinement ends.
Netflix's content spend is ballooning every year, with no sign of stopping
It's unclear how Covid-19 will affect Netflix's content spend this year and moving forward. In 2020, the company will assuredly spend less than projections. But once global film and TV production is safe to resume, some analysts think Netflix could increase its content budget even more than expected to make up for lost time.
Its revenue and profits are growing, but it's also taking on more and more debt
Netflix was cash flow positive for the first time since 2014 in the first quarter of this year. Its executives say that trend will continue, with the goal of becoming annually free cash flow positive within the next couple of years. The company reported a free cash flow loss of $3.3 billion last year—though it expects that number to improve to a $1 billion loss this year because coronavirus-induced production shutdowns are delaying some production costs to future years.
The more it spends on content, the more accolades it receives
Winning Oscars is very much a part of Netflix's overall growth strategy. It's great publicity, of course, but it also attracts more stars, which in turn helps bring in new subscribers, which generates profit. And it also lends a sense of a legitimacy and prestige to a company that for a long time was not known for its quality content, aiding the streaming service in its battles over talent with the likes of HBO, Amazon, Disney, and others.

New competition
The story of Netflix has always been one of disruption. Launched in 1997 as a DVD-by-mail service, it sought to offer a more consumer-friendly alternative to brick-and-mortar video rental stores like Blockbuster. As the technology developed, it started streaming video in 2007.
It entered Hollywood in 2013 as the new studio on the block with the release of the prestige drama House of Cards. But now Netflix is the Hollywood establishment it once sought to disrupt, and it has inspired a wave of competitors looking to do to it what Netflix did to the old guard seven years ago when it began making original content. Several longtime members of that old guard—Disney, Warner Bros, NBCUniversal, and others—are launching their own streaming services in part to loosen Netflix's foothold in the US and, increasingly, the rest of the world.
For the first time in its history, Netflix is on defense. While its international presence continues to grow rapidly, its growth in the US has subsided. (In Q3 of 2019, the company actually lost US subscribers for the first time ever.) Its executives are admitting that new competition from the likes of Disney is contributing to the anemic growth.
Netflix got so big, and changed the industry so much, that it forced rival studios into the streaming game, where they are now slowly but surely pulling all of the content they own off of Netflix and putting it onto their own streaming services. For a while, Hollywood studios were happy to let Netflix pay them for the rights to stream their movies. But now they need that content back in order to survive.

The Mouse Trap
Disney entered the streaming arena in November with the launch of its highly anticipated platform, Disney+. Of all the companies pivoting to streaming, Disney is the best suited to challenge Netflix on a global scale.
Disney+ was immediately a hit. The service added subscribers much faster than anyone—Disney included—had anticipated. It acquired 30 million subscribers just three months after launching. As of May 5, it had 54.5 million subscribers, well on its way of reaching Disney's goal of 60 to 90 million customers by 2024. Hitting the lower limit of that forecast is a certainty, while the upper limit probably needs to be increased.
"I've been so impressed with Disney+'s execution," Reed Hastings told Netflix investors on an earnings call earlier this year. "I've never seen such a good execution of the incumbent learning the new way and mastering it."
We shouldn't be surprised. Under CEO Bob Iger's leadership, Disney became a global entertainment behemoth in the last two decades, eating up its competition and dominating culture in a way we haven't seen in recent memory, if ever. The owner of Marvel, Stars War, Pixar, and now 20th Century Fox, Disney controls more valuable intellectual property than it knows what to do with. And it is as global as media companies get, with footprints in every country in the world, and lucrative businesses on almost every content.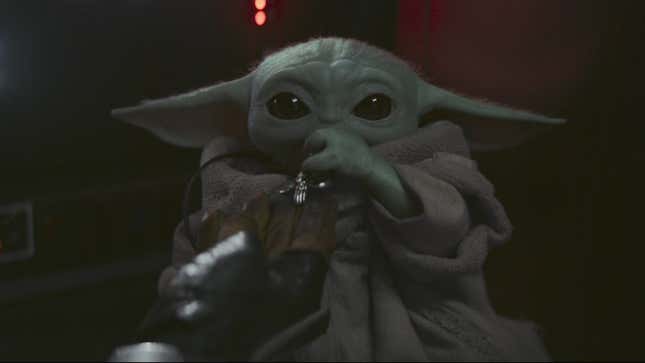 But what makes Disney the most threatening to Netflix's global streaming empire is its unique content ecosystem, which acts like a feedback loop, strengthening each of the company's core businesses. Here's an example: owning the Star Wars intellectual property allowed Disney to create a hit streaming show for Disney+, The Mandalorian. In turn, the show generated millions in merchandise sales (hello Baby Yoda!) and helped advertise Disney's many Star Wars-themed experiences at its parks and on its cruises. And then it comes full circle. Park attendees inundated with Star Wars and other Disney content suddenly feel like they need to sign up for Disney+.
Netflix does not have any of this—yet. It's still developing its consumer products business, hiring former Nike executive Josh Simon to oversee that division in February. Among Simon's previous gigs was—you guessed it—serving as a director of production at Disney's chief movie studio for six years. Netflix hasn't done much with products yet (its biggest play thus far is probably its exclusive partnership with Target to sell Stranger Things toys and apparel), but the hire speaks volumes about the company's ambition in this space.
The biggest issue for Netflix in rivaling Disney's content ecosystem is not that it's still a nascent, unproven operation. Rather, it's that Netflix does not own much intellectual property that can be converted into products or experiences consumers want to pay for. Outside of Stranger Things, its hit shows over the years include House of Cards, The Crown, 13 Reasons Why, Ozark, Narcos, and Russian Doll. None of those exactly scream "plush toy" or "halloween costume" or "roller coaster." In fact, some of the most marketable content on Netflix—its suite of Marvel shows (Daredevil, Jessica Jones, etc.)—are actually based on characters owned by Disney.
Netflix wants to change that as soon as possible. Its recent catalog of releases is filled with content that can be monetized outside of the streaming space—though many haven't captured the zeitgeist in the way Netflix probably hoped. One that undeniably has is The Witcher, the fantasy-horror series based on the Polish book series of the same name. Netflix announced that 76 million users watched The Witcher within its first month of release, and while the company's gaudy metrics are questionable (that figure counts anyone who watched just two minutes of the show), it does suggest Geralt, played by British heartthrob Henry Cavill, has a large, global reach. And better yet, his face, character, and job description (he hunts monsters) are all highly marketable across cultures.

The Netflix creative culture
Netflix doesn't operate exactly like every other TV network. It gives its creators creative freedom like they've never had before. That strategy has inevitably led to a few stinkers over the years, but it has also helped the company grow and attract talent from Martin Scorsese to Spike Lee. And it cultivates relationships for the longterm. The $15 billion Netflix now spends on content each year doesn't only go to production costs—they are also investments in people the company wants to keep working with.
"I don't have to worry about commercial breaks anymore," Lauren Hissrich, executive producer and showrunner of The Witcher, told Quartz. "I don't have to worry about pleasing advertisers. I don't even have to think about that with my storytelling. It's such a huge freedom."
Hissrich came to Netflix from a career in network television, working on shows like The West Wing and Private Practice. Many shows on traditional US networks then, and still, require unwieldy, 22-episode seasons. Each of those episodes are written with ad breaks built into the scripts. Advertising controls not only the financial model, but the creative one, too.
But Netflix does things differently. They control every aspect of the process. "Netflix is the studio, they are the network, they are an all-encompassing package," Hissrich said. "What that means to me as a creator is that I have a lot more freedom in terms of stories that I'm telling and how I want to tell them. There are fewer bosses to please. What happens when you're doing network television is you have a group of executives at the network, executives at the studio, and in producing pods. You're answering to a lot of different people. Occasionally, that can dilute your work. That is not the case here."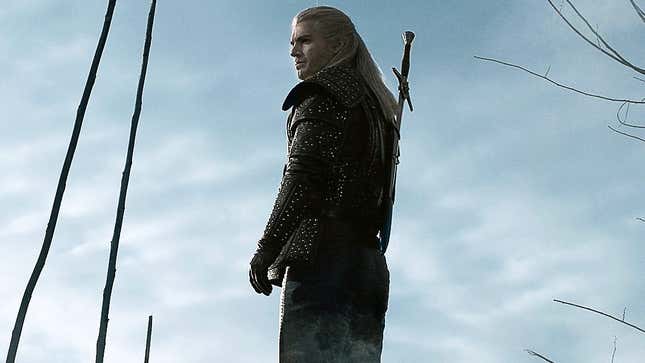 Streaming TV, built on the assumption that viewers will want to binge-watch chunks of series, has altered the creative process as well. Hissrich said she loves writing for binge-watchers, because it frees her up to focus on the storytelling. "I don't have to repeat a bunch of things. I don't have to constantly remind the audience what they saw two years ago, or two months ago, or a week ago. I can trust them to hang onto the story I'm trying to tell. It's a really exciting way to do things."
Some TV critics have condemned the binge model for that exact reason. Many streaming shows tend to lose all sense of "the episode" as a storytelling device, instead relying on bloated installments that bleed into one another. They put little value on self-contained stories—episodes that themselves have a beginning, middle, and end, a theme, and can be enjoyed independently of a full season.
The freedom Netflix gives its creators can—and has—resulted in fiasco. Take The I-Land, for instance—a cringeworthy Lost knockoff released last year that may very well be the worst TV series ever made. It's a show that had no business being released into the world. Had it been filmed for a traditional network, it probably never would have seen the light of day. But Netflix orders most of its shows "straight to series," rather than ordering a pilot and then deciding afterward whether it wants to move forward with a full show, as networks like HBO usually do.
Netflix's deep pockets and hands-off approach created the unique conditions under which a monstrosity such as The I-Land could exist. And the more shows like that one that make it onto Netflix's platform, the more ammunition critics have to accuse Netflix of being a mishmash of mediocre content in search of an identity.
Still, that isn't deterring most creators—Hissrich included. She's worked on four Netflix shows, and is now hoping to turn the The Witcher franchise into a lucrative global phenomenon to compete with well-known brands from Disney, WarnerMedia, and NBCUniversal.
"I trust them and they trust me and it really is a great collaboration," she said. "There's a reason I stuck with Netflix for so long."

The Netflix monoculture
Netflix would love to have a presence in every home on Earth, streaming all of its content directly to consumers around the world simultaneously.
It's already on its way. Many of the most popular Netflix titles are popular across countries. And thanks to the pandemic, Netflix's content is being watched by more people around the world than ever before—even things that you wouldn't necessarily expect to become massive global hits. While Netflix's viewership metrics are dubious, this is still a staggering number of eyeballs that have viewed Extraction, an action thriller starring Chris Hemsworth:
Even if only a fraction of those 90 million households finished the entire movie, the film's global reach is vast nonetheless. In four weeks, that's almost as many tickets as Disney sold to its 2019 reboot of The Lion King over its entire span in theaters. And Extraction is not nearly as popular as The Lion King franchise. No one knew what Extraction was before it showed up in their Netflix queues one Friday night.

Choose your own adventure: Netflix and innovation
In recent years, Netflix has finally begun to tap into the interactive potential of streaming content with "Choose Your Own Adventure" stories, which allow users to, well, choose what happens in the content they're watching. Its first big experiment with the technology was for Bandersnatch, a 2018 film installment of the dystopian tech anthology thriller series, Black Mirror.
Bandersnatch was mostly met with tepid reviews. Some critics admired Netflix's ambition, while others criticized the sloppy execution. While Choose Your Own Adventure-type stories had been around in book format for decades, they had never been applied to the content of a major internet entertainment service, so Bandersnatch represented something of a trial-and-error phase for the streaming platform.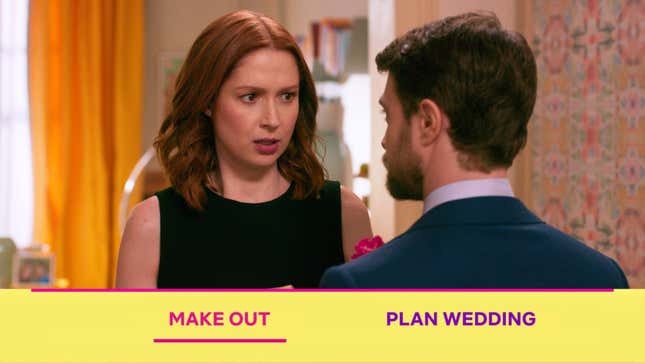 But it learned some valuable lessons. During the production process, Netflix's tech team created bespoke software called Branch Manager, a tool that allows storytellers to seamlessly map out every possible iteration of the story. Netflix has since used the technology on other content, including an episode of survivalist Bear Grylls' adventure series You vs. Wild and, most recently, a special episode of the comedy Unbreakable Kimmy Schmidt.
The Kimmy Schmidt interactive was praised by critics for really leaning into the absurdity of viewers deciding how the story goes. And the content—a lighthearted, goofy show co-created by comedian Tina Fey—lended itself to viewer choice much more than than overly serious techno-thriller Black Mirror.
And that area might be where Netflix decides to continue giving audiences more power of the stories they consume. Seth Meyers' stand-up comedy special on Netflix last year allowed viewers to opt out of hearing the comedian's Donald Trump jokes—like a version of the service's patented "Skip Intro" button, except for political content. While it was meant as a low-stakes gimmick, the technology highlighted exactly the kind of interactivity streaming content can have in the future. Imagine a button that lets viewers skip any type of content they want in real time, or one that lets them eliminate characters or plot lines from shows entirely.
In 2019, Netflix's vice president of product, Todd Yellin, said the company was "doubling down" on interactive storytelling. That was not long after Netflix's director of product innovation, Carla Engelbrecht, told the Hollywood Reporter the service had several interactive projects in development, across many genres. Netflix was committed to "continuing to unearth this iceberg of opportunity," she said. If Netflix has just revealed the tip of its iceberg, the rest of the entertainment industry will be in for some very nervous sailing.