One of Chinese officials and diplomats favorite, oft-cited historical fact is that for many centuries, China has not been a colonizing power (link in Chinese), but has instead been a frequent victim of colonialism by Western powers as well as Japan. That's not completely true—and a newly digitized release of ancient maps and manuscripts from Vietnam held by the British Library help demonstrate why.
For several centuries before the fall of the Qing dynasty (which ended Chinese imperial rule at the end of the 19th century) China was home to the most powerful kingdom in East and Southeast Asia. The Middle Kingdom's foreign policy at that time was based on the tribute system, whereby foreign and "inferior" states were only accepted into China's sphere of influence if those states' leaders brought gifts to the Chinese capital "in recognition of Chinese superiority," as the British Library explains. In exchange for the tributes, Chinese rulers endorsed the gift-bearers' rule and refrained from invading their countries—so long as their policies didn't bother China.
This is all ancient history, of course. But in light of increasing tension in the East and South China Sea over disputed territory, this background sheds additional light on, for example, Vietnam's strong response to China's actions in the South China Sea. It's not just that China is encroaching on waters that Vietnam believes belong to Vietnam, as laid out in international laws of the sea—Vietnamese leaders and citizens are balking at a return to the historical pattern of subservience to China.
Among other journeys, the manuscripts record a tribute-bearing mission in 1880 by the Vietnamese emperor Tu Doc. According to the library, the manuscript was likely meant to be a record of the journey that detailed roads, mountains, waterways, bridges, and cities crossed. The mission was one of several attempts—previous ones were disrupted by the French—so the maps may have been recorded to celebrate the completed trip.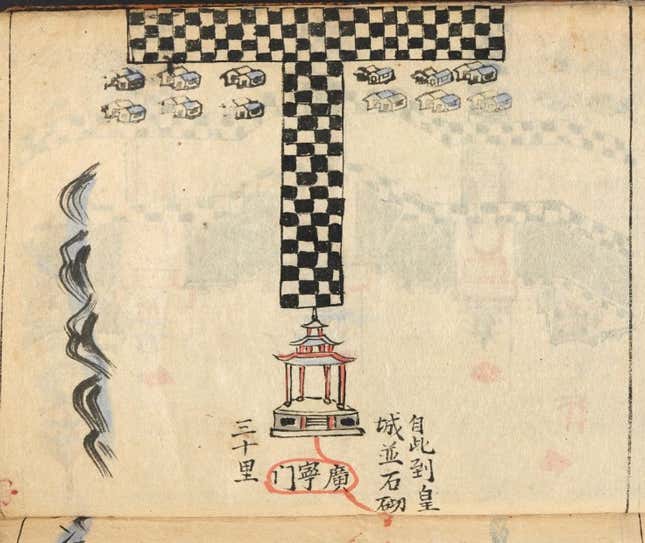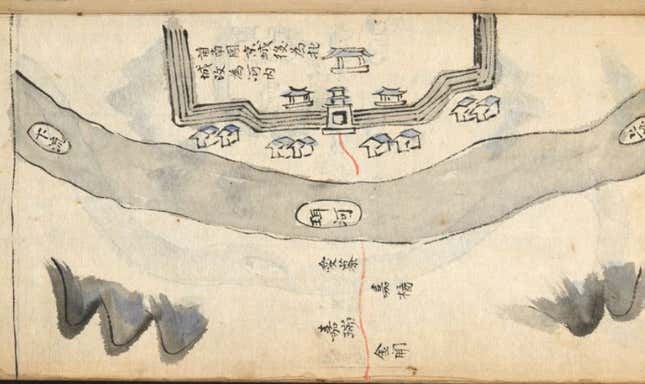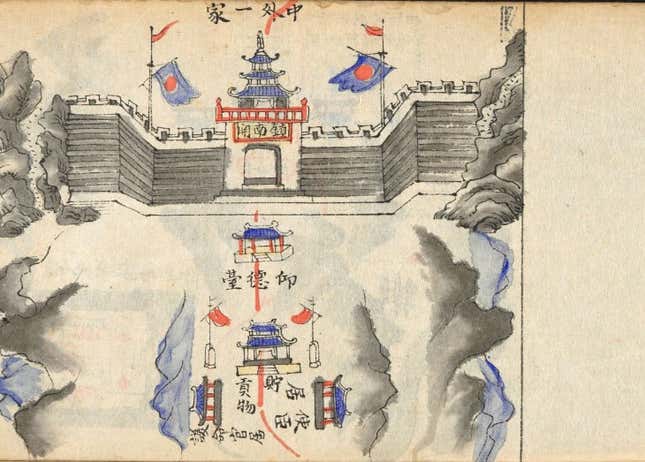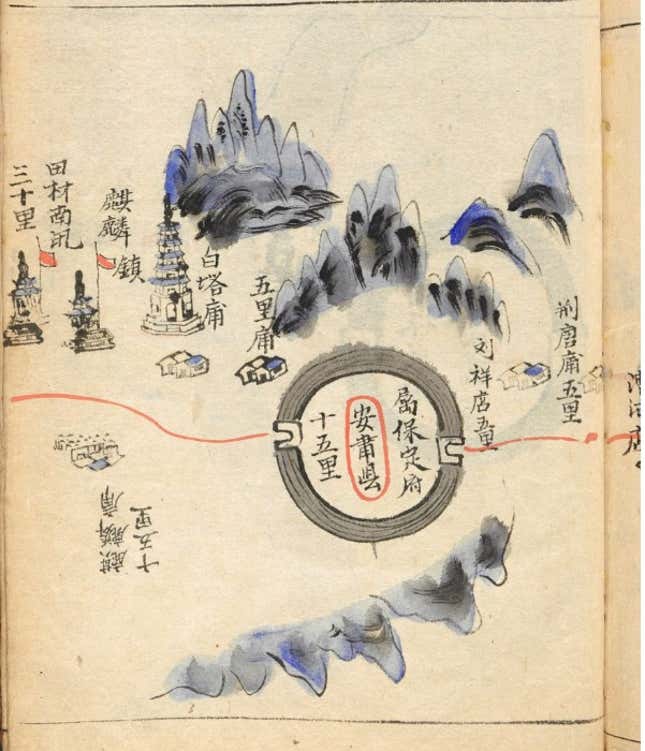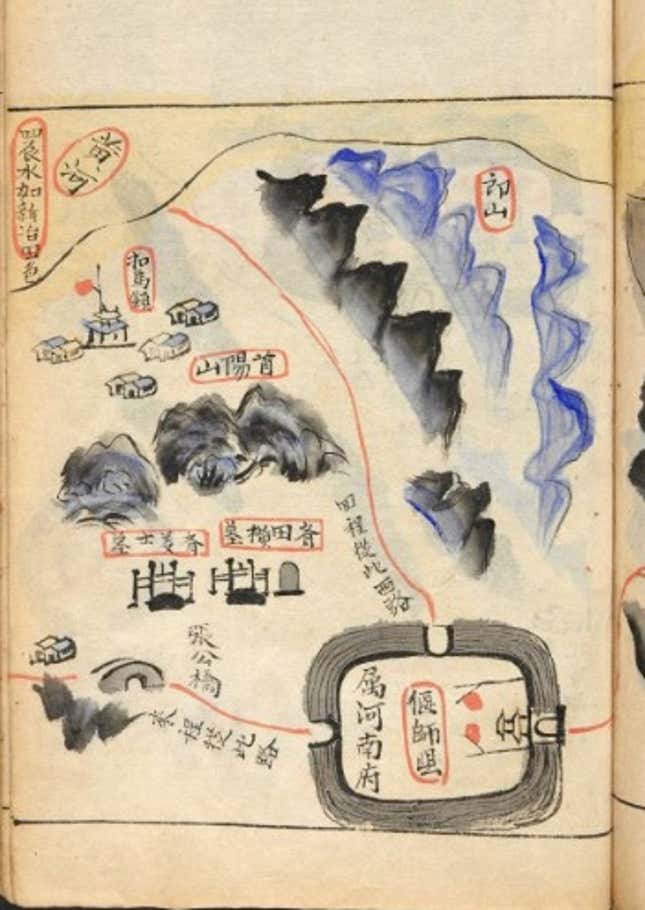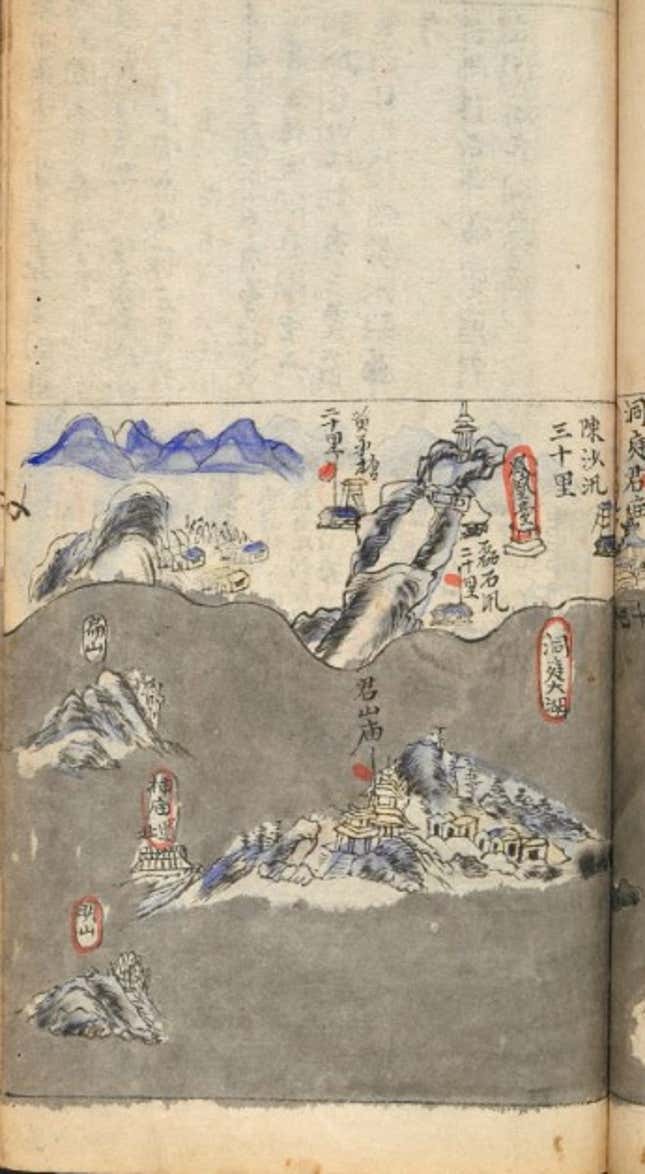 This week, Vietnam sent an envoy to China to smooth over relations, who cited the necessity for "healthy relations" between the two nations. It is unclear whether he needed a map to find his way there.