The great #Blizzardof2015 had already dumped several inches of snow on the greater New York City area by late Monday evening EST, and many transportation links, including subways, bridges, and tunnels, are closed in anticipation of an historic snowfall on the east coast. "Non-essential" travel is now banned in the city.
Before nightfall, the falling snow rendered some of the busiest parts of the city nearly unrecognizable: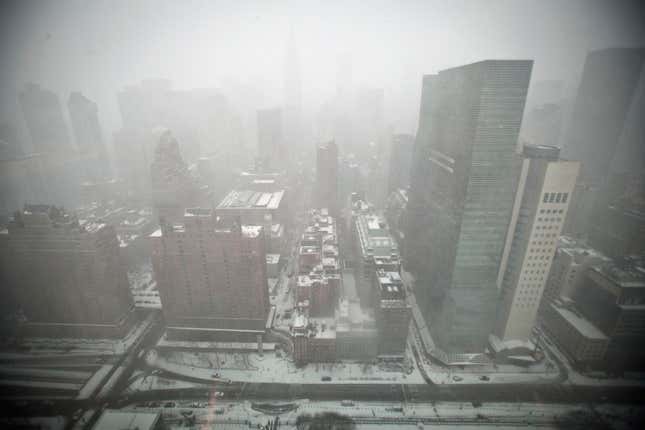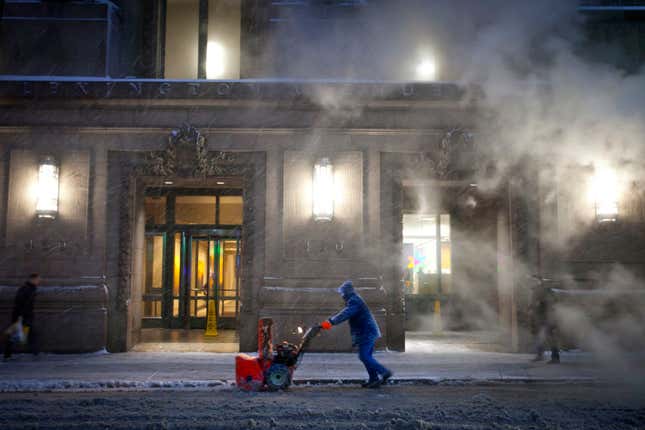 And wreathed some of city's iconic landmarks and most famous spots in white: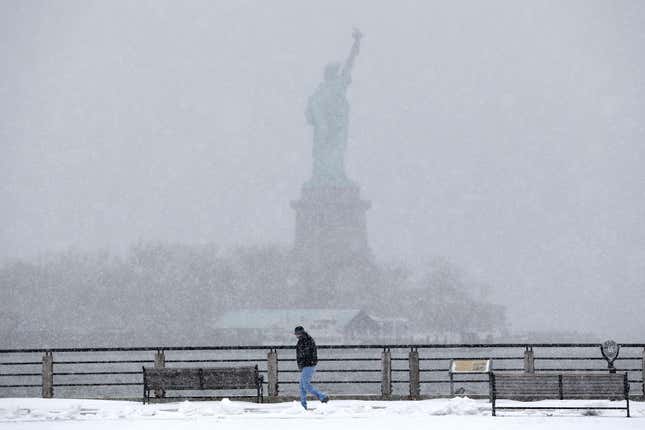 While dusting the city's wildlife (this photo and the one on the top of the post are by photographer Anthony Quintano, who seems to have spent most of the night shooting).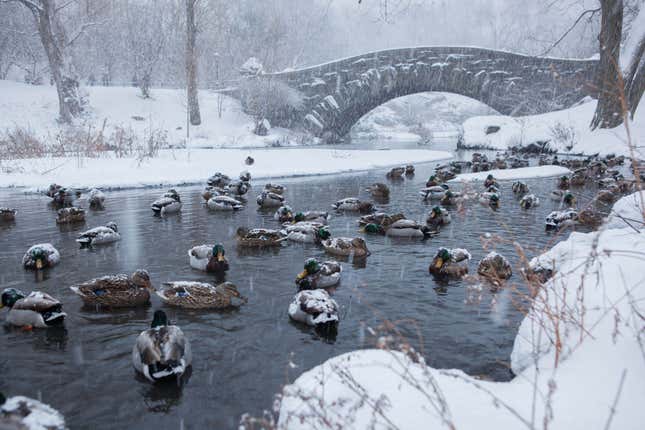 It turned office roofs into winter playgrounds.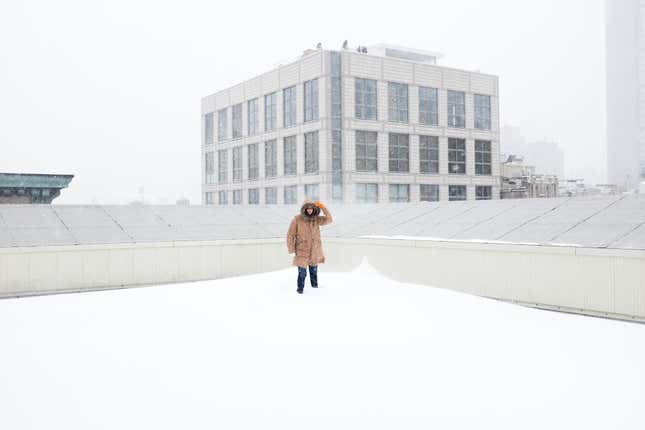 The park near Brooklyn's Borough Hall looked like it might have 100 years ago: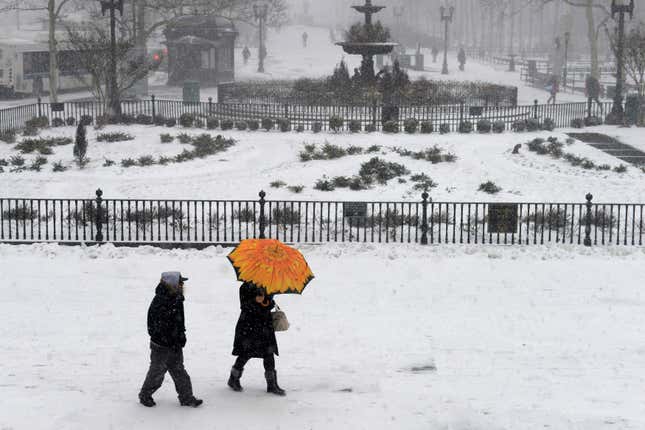 Along the Brooklyn Promenade, residents took advantage of the already accumulated snow to do some sledding before heading home for the night: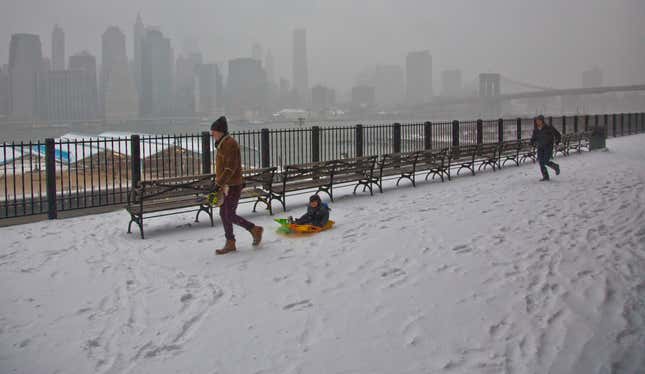 While in Coney Island, practically the only thing that wasn't turned off was the lights on the renovated Parachute Jump.
In the Bronx, the snow frosted homes:
And blanketed sidewalks:
While in Queens, it covered trees and left streets inches-deep in slush.
The 472,000 residents of Staten Island are practically cut off from the rest of the world. The Verazzano Narrows bridge, which connects the island to Brooklyn, was shut at 11pm on Monday night, the Staten Island Ferry is suspended and bridges and tunnels to New Jersey will also be shut.
You can follow winter storm Juno and its aftermath on the Weather Channel, NJ.com's liveblog, PIX11's liveblog, and The New York Times (storm info is outside the paywall).