The world has rediscovered podcasting. And for us, the real lesson of the post-Serial boomlet isn't that podcasts are great—they've been great for awhile!—but that people actually care what reporters do before the story gets written or recorded. Which is to say, we always knew you cared about the murder mystery, but we didn't know that you cared about how we try to report it.
It's with this in mind that we're excited to bring you Actuality, a twice-monthly podcast jointly produced with our friends at Marketplace. We're friends because, frankly, we like to come at stories in some similar ways—finding the accessible and conversational in those stories that used to wither and die on the business pages.
Some of the best things that happen in a newsroom are the conversations between journalists before and after the story gets published. Quartz has experimented with ways to bring you this before, most obviously when publishing conversations from our online chatroom, Slack.
An audio product is a visceral and immediate way to recreate the moment when someone leans over from the next desk and says, "get a load of this story." Quartz's Tim Fernholz and Marketplace's Sabri Ben-Achour are your co-hosts for Actuality, and our other journalists will make regular appearances. We're also bringing people connected to the story—experts and participants—into every conversation we have, to point out when we are wrong (and vice-versa).
So, every other week, we'll endeavor to bring you into a new story about the global economy and plug you into the conversation behind the news. We try not to take ourselves too seriously—and we hope you find the podcast both informative and entertaining.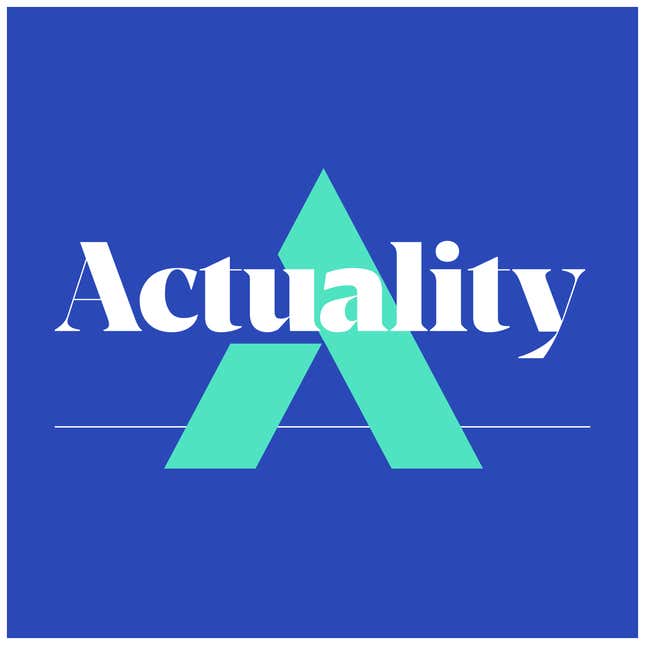 Actuality seemed like the perfect name for it—it's what people in the audio business call the clips of tape from interviews that go into radio stories. Those–or other "pops" of sound–will give us a nice starting point for many of our discussions. But where those conversations go from there will surprise you—just like the word "actuality." In its earlier meaning, it's defined as things as they really are, not as we expect them to be.
In the episode just posted, we look at what it's like to be an entrepreneur in Cuba, as Brazil, China, and Spain are investing heavily and the US is moving to open up economic ties. Tim just returned from Havana, with actuality from the historic Tropicana Club and interviews with local businesses and reporting on the state of internet access in Cuba.
Quartz and Marketplace are committed to finding new ways to bring news about the changing world to our followers in whatever medium you prefer. We hope our podcast will combine the best of Quartz's digital journalism with Marketplace's award-winning radio broadcasts in a mix that brings you the best of our sensibilities as journalists—and our curiosity about the world and what makes it run.