Girls want dolls who can fight, and boys want a chance to bake. It's clear that 1950s gender stereotypes just don't do it for kids these days—something celebrated children's book author and illustrator Richard Scarry recognized even in the '80s.
In 1980, he updated the illustrations for his massively popular Best Word Book Ever, originally published in 1963, to give the female animals he depicted more empowering jobs, and to be more inclusive of a diverse audience. On one panel, Scarry relabeled a "pretty stewardess" to be simply a "flight attendant"; in another, he added a "Father" rabbit to a kitchen scene, so that both rabbit parents were doing housework.
See the original version compared to a 1991 edition, as pointed out by Alan Taylor, senior editor at Quartz's sister site, The Atlantic.
Anybody can be a fire fighter, not just males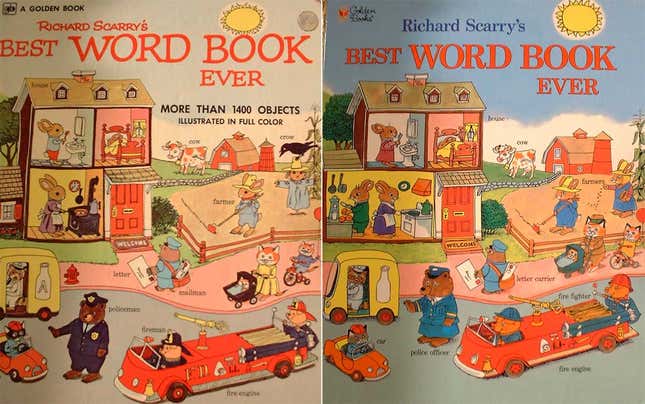 Fathers can cook, too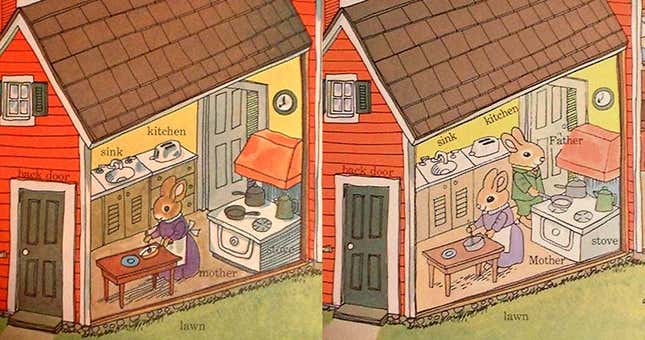 Pilots can be something other than handsome, and flight attendants don't need to be pretty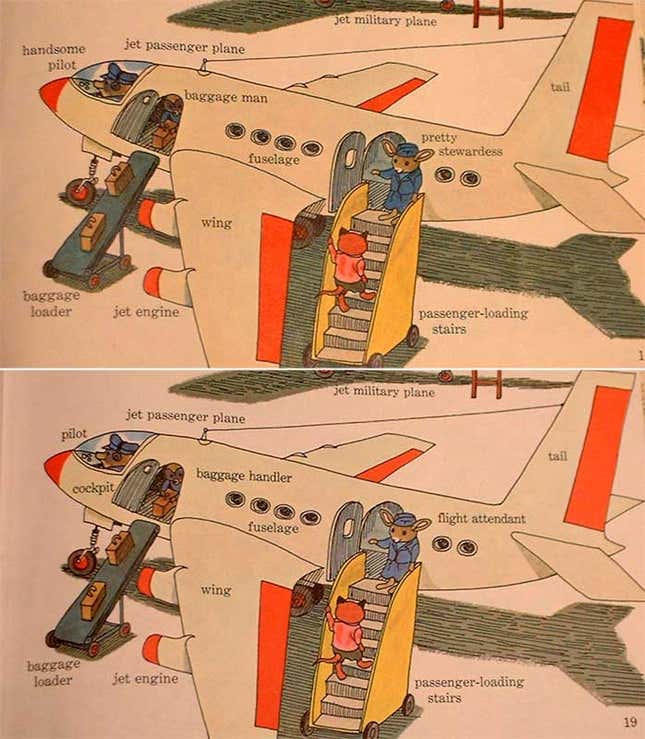 Girls can chase boys in tag, too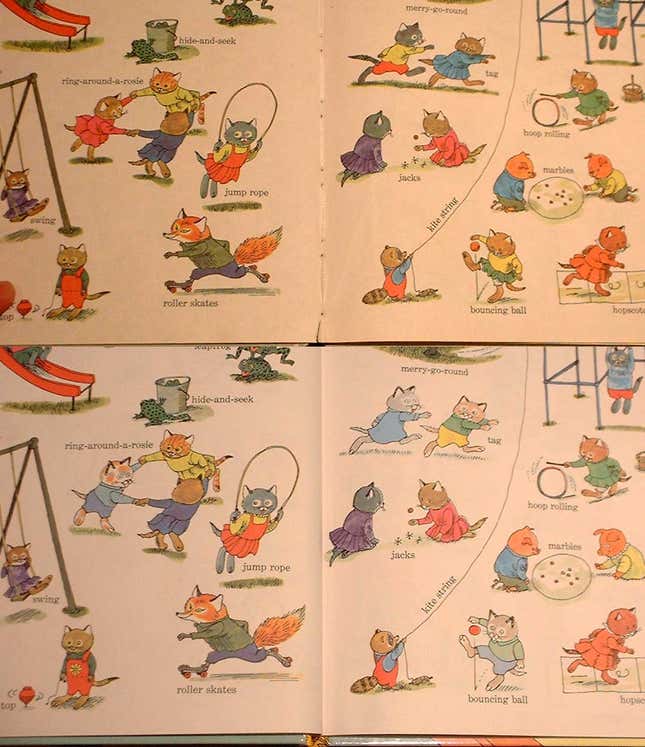 Hanukkah is also an occasion to celebrate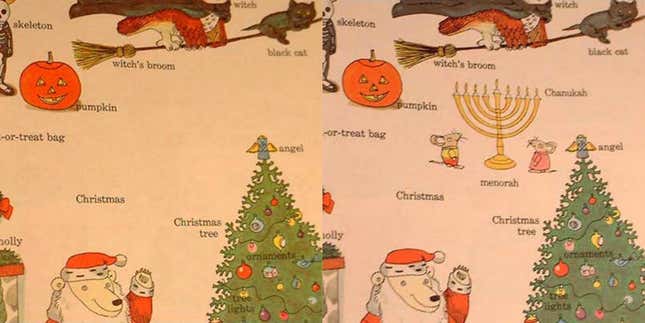 When you grow up, be a scientist instead of a cowboy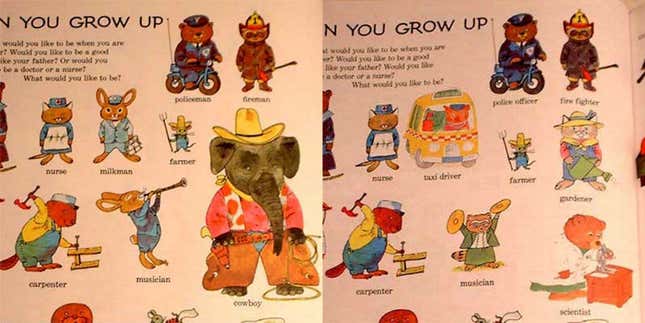 A Native American mouse eating ice cream? Goodbye to all that