Long before it became the world's go-to, online source for virtually anything, Amazon.com was strictly a bookseller. And before the arrival of its slick, obsessively considered menus, navigation bars, and search algorithms, the $250 billion operation's homepage was much more basic. A screen capture from a month after its July 1995 launch is a relic from the early days of web design and branding history.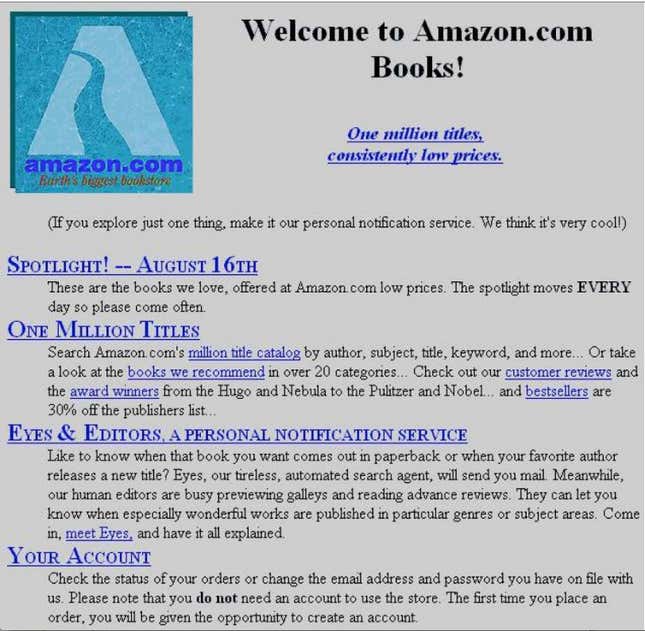 Notable on the upper lefthand corner is Amazon's first logo, featuring a snaky, river-like path over a stylized letter "A" on a faux marbled background. (The company's current logo, with its clever "A to Z" visual pun, was introduced in January 2000)
CEO Jeff Bezos, who left his job at the hedge fund D.E. Shaw and drove west with an idea to capitalize on the growing internet, sold his first book from the garage of a rented home in Seattle. The book was titled Fluid Concepts & Creative Analogies: Computer Models of the Fundamental Mechanisms of Thought, and it was purchased for $27.95 by John Wainwright, an Australian computer scientist in Los Gatos, California. To honor its first customer, Amazon named an office building on its campus after Wainwright.