Skip to navigation
Skip to content
Quartz
Join half a million global business professionals who start their day with the Quartz Daily Brief. Read it below or
sign up →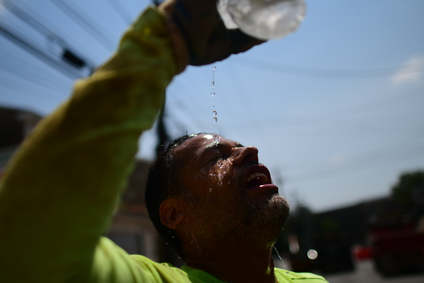 Here's what you need to know
More than 100 million Americans could live in an "extreme heat belt" in 30 years' time. A new model forecasts longer periods of temperatures reaching 125°F (50°C) in an area stretching from Texas and Louisiana as far north as Chicago.
US lawmakers were back in Taiwan. A five-member delegation visited the island just 12 days after Nancy Pelosi's trip, prompting China to stage more military drills.

Salman Rushdie is expected to survive after being stabbed on stage in New York. The alleged attacker, Hadi Matar, was arrested and has pleaded not guilty.
Wells Fargo planned a retreat from the mortgage business. According to Bloomberg, a string of scandals forced the bank to reconsider its once sprawling home loans empire.

Tech platforms' ability to flag election misinformation raised concerns. Facebook failed a test in Brazil by nonprofit Global Witness, while researchers in the US focused on TikTok.

Brittney Griner appealed her conviction. The US government, which is negotiating a prisoner swap to secure the basketball star's release, had condemned the verdict as "unacceptable."

Gang violence shook Mexico and Ecuador. Troops were dispatched to Mexican border cities like Tijuana. In Ecuador, criminal gangs were blamed for a deadly port explosion at the trade hub of Guayaquil.
Read full briefing