Skip to navigation
Skip to content
Quartz
Join half a million global business professionals who start their day with the Quartz Daily Brief. Read it below or
sign up →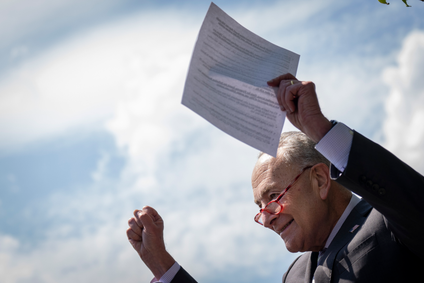 Here's what you need to know
The Democrats got a step closer to passing the Inflation Reduction Act. Arizona senator Kyrsten Sinema won some tax changes, giving the landmark bill a chance to be approved in the Senate.
The US declared monkeypox a public health emergency. The move could allow for better data collection about the outbreak as well as the disbursement of additional funds.
Elon Musk countersued Twitter. The billionaire accused the company of fraud, breach of contract, and violation of Texas Securities Act.
Meta launched its first-ever corporate bond. Facebook's parent company raised $10 billion in the offering, which received $30 billion in orders.
Read full briefing