Skip to navigation
Skip to content
The US is leading a global oil release in an effort to lower prices.
The US is leading a release of 50 million barrels of oil with China, India, the UK, Japan, and South Korea.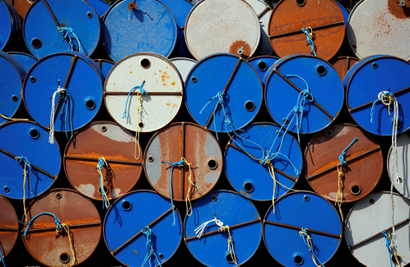 Good morning, Quartz readers!
Was this newsletter forwarded to you? Sign up here. Forward to a friend who cares about sustainability.
Here's what you need to know
The US led a coordinated oil release. It will free up 50 million barrels from its Strategic Petroleum Reserve, in conjunction with China, the UK, Japan, South Korea, and India. Though top oil exporting countries typically want prices to remain low, they may not respond in kind.
The WHO says Europe's covid death toll could top 2 million by March. The pandemic, of which Europe is again the epicenter, is now the leading cause of death on the continent.
Samsung will build semiconductors in Texas. The South Korean electronics company's new plant will boost US supply chain independence. Meanwhile, the Japanese government is also working to bring home the chips.
Apple is suing NSO Group. If the suit is successful, the manufacturer of Pegasus spyware will be permanently barred from using any Apple products or services.
Beijing would like "certain people" to stop politicizing Peng Shuai. The Chinese tennis star's disappearance from public life after sexual assault allegations against a high-ranking official is "not a diplomatic matter," said a spokesperson, though some organizations remain unconvinced of her well-being.
What to watch for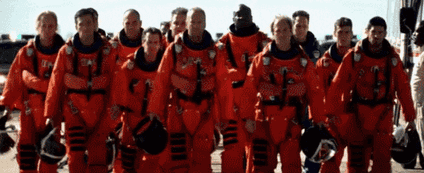 Elon Musk's SpaceX is set to launch a NASA spacecraft directly into an asteroid today. Don't worry—it's not Armageddon. It's part of a planetary defensive mission called the Double Asteroid Redirection Test. Basically, NASA is trying to learn how it would deflect an asteroid if one were threatening Earth.
610 kg: Weight of the spacecraft
10: Months it will spend traveling to a pair of asteroids
15,000 mph: Speed at which it will hit Didymos, the smaller of the two asteroids
780 m: Diameter of Didymos
546 m: Height of One World Trade Center in New York City
$330 million: Cost of the project for NASA
The test could have far-reaching implications for the future of space. "For the first time, humanity will change the motion of a natural celestial body in space," according to NASA scientist Tom Statler.
New voting, same Grammys
The 64th Grammys in 2022 will be historic for a few reasons. Previously, voting was mired in secrecy, with a small number of anonymous voters weighing in on which musical artists were considered for awards. But recent public criticism of the awards process and allegations of corruption led the organization to overhaul the system.
This time around, the Recording Academy, the organization behind the Grammys, allowed its 12,000 members to vote on the awards (though it wasn't enough to stop one of the chief critics of the Grammys, The Weeknd, from boycotting).
This year's nominees, released Tuesday, don't include a Weeknd-size snub, but the change appears to have resulted in a more robust list of candidates. An expanded ballot, which the academy's chief executive says better reflects the age of streaming, definitely helped.
Pop quiz: Which is not a property of rare earth elements?
Find out in the latest episode of the Quartz Obsession podcast, in which Quartz reporter Mary Hui digs deep into rare earths—those materials we didn't even know we relied on every single day.
Sponsored by American Express
🎧 Listen to all this season's episodes on Apple Podcasts | Spotify | Google | Stitcher
Handpicked Quartz
🇺🇸  An unprecedented third H-1B lottery is under way
📊  How negative feedback impacts women and men differently
🚫  Kenya plans to deny unvaccinated people access to government services
🌱  Indigenous knowledge is central to making the global food system sustainable
🤩  How NFT art phenom Beeple staves off the pressure of fame
Surprising discoveries
J.R.R. Tolkien's estate put a stop to J.R.R. Token cryptocurrency. Simply putting an actor from the movie in your promotional materials doesn't mean you can get around trademark law.
​Organized shoplifting is on the rise in the US. When demand for a product goes up, so does price… and the likelihood that a flash mob will descend upon retailers.
A virtual real estate lot sold for $2.4 million. What does anything mean anymore?
Crypto investors paid a lot to not buy the US Constitution. The bidding group, which is now shutting down, may have lost the Sotheby's auction, but they have to pay millions in crypto transaction fees.
A famous ancient Roman mosaic was hiding in plain sight as a coffee table. From Emperor Caligula to the bottom of a lake through fire set by Nazis to a Manhattan apartment.
Our best wishes for a productive day. Send any news, comments, legendary art, and your custom furniture designs that feature that legendary art to hi@qz.com. Get the most out of Quartz by downloading our iOS app and becoming a member. Today's Daily Brief was brought to you by Adario Strange, Susan Howson, and Morgan Haefner.