Skip to navigation
Skip to content
🌍 Judge blocks Biden's vaccine mandate
A Louisiana court has temporarily stopped a US vaccine requirement.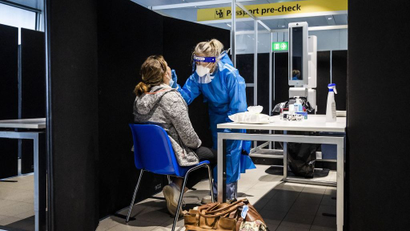 Good morning, Quartz readers!
Was this newsletter forwarded to you? Sign up here. Forward to the friend who is always busy.
---
Here's what you need to know
A court blocked the Biden administration's vaccine mandate. A judge in Louisiana temporarily halted a vaccine requirement for health workers participating in Medicare and Medicaid, arguing such a mandate should come from Congress. In the meantime, officials have ramped up testing requirements for air travelers to the US.
The US central bank could reduce its support for the economy sooner than expected. Federal Reserve chair Jerome Powell told Congress that the risk of higher inflation had increased.
Omicron was in Europe at least 11 days ago. The Netherlands confirmed cases from almost a week before South Africa identified the variant. Separately, Japan announced its first omicron case. Meanwhile, Greece is making vaccines mandatory for those aged 60 and over, and the UK will start offering booster shots to all adults within two months.
The EU is rolling out a €300 billion ($341 billion) global infrastructure plan. Though not officially a competitor to China's Belt and Road initiative, Global Gateway is intended to help the bloc promote its influence around the world.
The UK blocked Meta's acquisition of Giphy. Facebook's parent was ordered to sell the gif-sharing site.
---
What to watch for
The latest beige book, a US report published eight times a year that summarizes anecdotes on current economic conditions, is coming out today. It'll show how businesses have been faring in 12 different US regions split up by 12 different Federal Reserve banks.
As the central bank enters into a period of monetary tightening that started with reducing how many bonds it buys each month (called tapering), the beige book will help members of the Federal Open Markets Committee (FOMC) assess how quickly the central bank should taper and when it should raise interest rates in response to higher prices.
The last beige book (pdf) took a look at labor shortages, supply chain disruptions, and covid-19 uncertainty. The next book will likely touch on some of the same themes.
---
Three challenges for Twitter's new CEO
While it's tough to predict what Parag Agrawal will be like as Twitter's new top executive, it's easy to see the challenges he'll face as he assumes responsibility for one of the world's largest social media platforms, with more than 5,500 employees and a market cap of $36.6 billion.
🌊  Challenge 1: Following in a founder's wake. While a break from founders is what former CEO Jack Dorsey wanted, it won't be easy for Agrawal.
🎯  Challenge 2: Hitting Twitter's growth targets. Goals include growing users by 20% annually through 2023, doubling yearly revenue to $7.5 billion, and ramping up products.
🔉  Challenge 3: Taking on misinformation. Agrawal favors a nuanced approach, and has acknowledged that relying on automation to detect fake news is flawed.
---
Two truths and a lie about Japanese whisky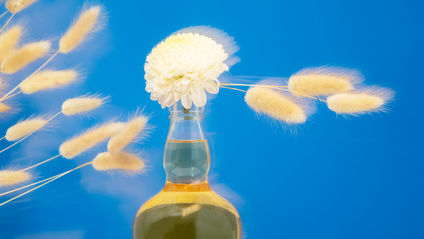 After spending decades in relative obscurity, Japanese whisky is finally getting global appreciation for its masterful flavors. Which of these facts is actually a falsehood?
A buyer paid $435,273 for a bottle of whisky at a Sotheby's auction last year
The cost of Japanese whisky keeps rising
All Japanese whisky comes from Japan
Find out in the latest episode of the Quartz Obsession podcast.
🥃 Drink up all this season's episodes on Apple Podcasts | Spotify | Google | Stitcher
Sponsored by American Express
---
Handpicked Quartz
🚨  Omicron shows the danger of treating coronavirus like an emergency
✈️  Supply chain chaos has moved from seaports to airports
🍎  Facebook planted the idea of the metaverse but Apple can actually populate it
🕶  Virgil Abloh's career, summarized through the brands he worked with
🛍  Online sales fell on Black Friday for the first time since at least 2012
🍟  How will omicron affect the restaurant industry?
---
Surprising discoveries
Mall Santas are in short supply. There's been a 121% increase in demand in the US on hiresanta.com, but 10% fewer impersonators are donning the red suit this year.
Climate change is wrecking albatross relationships. The birds, which usually mate for life, are more likely to ditch their partner when the oceans are warmer.
Solar wind likely created Earth's water. New research suggests hydrogen ions from the Sun formed water on tiny dust particles, which later crashed into our planet.
A decentralized autonomous organization is trying to buy an NBA team. So far the group has raised around $2 million worth of crypto of the more than $1.5 billion it will need.
"Living robots" made from frog stem cells found a way to reproduce. Paging Jeff Goldblum.
---
---
Our best wishes for a productive day. Send any news, comments, Santas for hire, and albatross couples counselors to hi@qz.com. Get the most out of Quartz by downloading our iOS app and becoming a member. Today's Daily Brief was brought to you by Nate DiCamillo, Sarah Todd, Morgan Haefner, John Detrixhe, and Liz Webber.