Skip to navigation
Skip to content
Job-switching season
Workers are getting ready to look for new gigs when vaccines get the pandemic under control.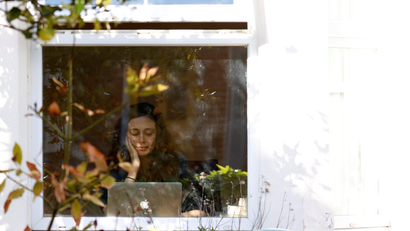 To modern workers everywhere,
If recent polls are accurate, workers around the world are going to launch an epic game of musical chairs once offices open again and mass vaccinations bring the pandemic under control.
More than 40% of people globally who responded to Microsoft's Work Trend Index said they were considering leaving their employer this year. Prudential's Pulse of the American Worker survey found that 25% of US employees expect to look for a new employer "once the threat of the pandemic has decreased."
So, what's going on?
Prudential's research suggests that people who are planning to look for a new job are feeling stuck. Among the quarter of total respondents who said they plan to job hop, 80% said they're concerned about their career growth. People feel "that they've been working very hard, but they're not really seeing opportunities to progress," Rob Falzon, vice chair at Prudential, says.
Falzon also blames a "disassociation" from company culture for the spike of interest in job-hunting. With remote work making some people feel less emotionally attached to the workplace, Falzon suggests, more employees are open to picking up a call from a headhunter.
Microsoft's research team attributes the coming wave of job-changing to dissatisfaction with leadership teams and the ways in which they have lost touch with the experiences of employees. Others are looking for better work-life balance; 37% of all respondents indicated that their companies were asking too much of them during a difficult period. Business leaders, on the other hand, were found to be "thriving."
To be sure, the past year has many people feeling literally stir-crazy and ready to shake things up in realms outside of work too. But workplace values and demands are coming under special scrutiny. "I want every day to count for something at work or else I'm changing my role," was one of the resolutions listed in a viral LinkedIn update by a British man who, after surviving a heart attack, drafted a new set of rules for life.
That sentiment, that every day at work must mean something more now, has taken hold in plenty of people who have not recently cheated death. Leaders that haven't noticed may be in for a rude awakening. —Lila MacLellan
---
Five things we learned this week
📝 Basecamp banned internal conversations about politics. The workplace software company is following in the controversial footsteps of Coinbase.
👵 Even egalitarians have biases. A recent study shows that those who supported the principle of equality for all were more likely to be biased against older people.
👪 Workplace benefits are often based on traditional family structures. They can encourage the same stereotypes that have women working the second shift.
🎥 Even the Oscars have Zoom fatigue. The ceremony was held in-person in two Los Angeles locations, complete with epidemiologist consultants.
🏆 Nike's sexism may have cost it Simone Biles. The Olympic gold medalist hinted at Nike's past issues in discussing why she's ditching it for Gap's Athleta.
---
It's a fact
Need more proof that people are gearing up to change jobs? Hours on LinkedIn reportedly increased 80% in the most recent quarter.
---
You're invited: What do you really want?
What's the biggest thing holding you back from a fulfilling career?
For many people, it's their own lack of clarity about what they really want. Register for our free virtual workshop this Thursday, April 29, from 11am-12pm US eastern time to take a step back and look at some theories about career decision making. In this workshop, we'll share our best advice on how you can gain clarity about what you want from your job and long-term career.
---
30-second case study
Ray Dalio, a lover of personality tests and the billionaire founder of Bridgewater, has created a new personality test, a comprehensive assessment called PrinciplesYou. Developed along with psychologists Adam Grant, Brian Little, and John Golden, the test takes about 40 minutes to complete and produces three archetypes among twenty-eight possibilities that supposedly correspond best with your personality. You'll learn about their associated strengths and weaknesses, and analyses of how specific traits like your level of flexibility or extroversion can impact the way you think and relate to others.
Quartz at Work's Sarah Todd took the quiz with several colleagues. The group's debriefing exposed something of a collective identity crisis. One of the test takers said she kept thinking about her personality as relative: She might feel daring compared to people she'd grown up with, but less daring than foreign correspondents she's met since moving to New York. Another wondered whether his assessment would be more accurate if his wife took it for him, prompting the group to ponder what constitutes our "real" personality: Is it how we think of ourselves, or how others experience us? And everyone in the group admitted to feeling a little bit judged as they navigated the test, as if imagining that Dalio himself was using it to decide whether to hire them.
When Dalio heard that the experience had sent the group spiraling, he sought to assuage their concerns. On the question of whether people are well-suited to assess their own personalities, he suggested that what we think we are like determines many of the choices we make in life. "Generally speaking, what people are drawn to is also what they're better at," he said.
But he also said the test wasn't intended to be prescriptive. "There's nothing that means those results are definitely true; you have to agree that's you," he said. In his own experience with personality tests at Bridgewater, he added, "I never hold [the result] to be true unless the person believes it's true." If an employee felt misjudged by an assessment, he said, he might do "an exercise exploring, if it is true, what would we look at for evidence?"
The takeaway: Personality quizzes at workplaces are common, and they're a pretty serious matter. Organizations like McKinsey, the US Air Force, and Nokia turn to them to assess cultural "fit." The tests are used for hiring purposes as well with current employees, often in the interest of developing more effective teams.
PrinciplesYou is meant to be part of Dalio's legacy—a continuation of his recent efforts, including his 2017 book Principles: Life and Work, to make the ideas he views as responsible for his success more widely available to the public. "What I want to do is pass along things of value to me," Dalio says. That includes exercises that lead to greater self-knowledge and the chance to build better relationships.
"If you can know yourself, you can achieve not just in the work environment but in the personal environment," Dalio says. "You can know where you fit, the pieces you have, and the pieces you need help with."
And if nothing else, discussing the results with colleagues offers a unique way to connect with and understand one another.
Quartz field guide interlude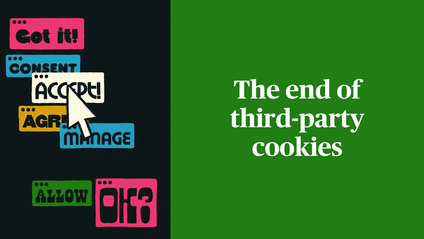 The technology that shaped digital advertising and media is going away. What will replace it?
A brief history of third-party cookies
1994: Lou Montulli, a 23-year-old engineer at the world's then-leading web browser, Netscape, invents the cookie. His original goal was to create a tool that would help websites remember users—but couldn't be used for cross-site tracking.
1995: DoubleClick, one of the world's first adtech firms, is founded. Its engineers realize they can exploit cookies to track users across the web; the company pioneers and comes to dominate the world of ad targeting.
2008: Google buys DoubleClick for $3.1 billion and expands its advertising business from search pages to programmatic ads on websites.
2016: The EU passes the General Data Protection Regulation (GDPR), which expands requirements for websites to get users' consent before tracking them with cookies.
2020: Google announces it will block all third-party cookies by default, writing, "Our intention is to do this within two years."
Read more about the end of third-party cookies here.
---
Workshop recap
Though it may feel like it sometimes, your relationship with your manager is never a one-way street. For better or worse, it's a reciprocal, long-term bond that can make all the difference to how you experience the workplace, which means it's worth investing in whether you're the boss or the subordinate.
In our April 15 workshop, part of our Quartz at Work (from home) series, we spoke with one of the leading academics on interpersonal dynamics in the workplace, plus a former chief of staff (a job that's all about managing up and across), and a startup founder who learned plenty of lessons about what does and doesn't work in the relationship between bosses and their direct reports. Quartz members can access the video playback and a detailed recap here.
Not yet a Quartz member? Sign up now for a 7-day free trial.
---
Words of wisdom
"Guys, calm down. It's only work. We do our best." — Julian Robertson, billionaire hedge fund titan at Tiger Management, after burning through $2 billion in a wrong-way bet against the Japanese yen
---
ICYMI
Post-pandemic, we're here for deep convos only. From our archive, here are some questions for getting beyond "How are you?" as we get back to the office and reconnect with colleagues:
How are you taking care of yourself today?
What's a story—from a book, a movie, an article, a conversation—that you've been gripped by recently? Why did it capture you?
What's the best thing that happened to you today?
What problem—either yours, or something more global—do you wish you could solve?
Find more ideas in Quartz contributor Elizabeth Weingarten's April 2020 article: 20 questions to ask instead of "How are you doing right now?"
Quartz announcement
Your pocket-guide to the global economy awaits.
From the latest news, analysis, field guides, and daily market haikus—the Quartz iOS app has it all.
Download now
and your brain will thank you.
You got the Memo!
Our best wishes for a productive and creative day. Please send any workplace news, Oscar trophies, and archetype results to work@qz.com. Get the most out of Quartz by downloading our app and becoming a member. This week's edition of The Memo was produced by Michelle Cheng and Sarah Todd.