Skip to navigation
Skip to content
A tribute to Lou Grant; Workplace trends, September 2021
Lou Grant was the boss-slash-father-figure so many people wish for: strong enough to handle adversity, and compassionate with the people who counted on him.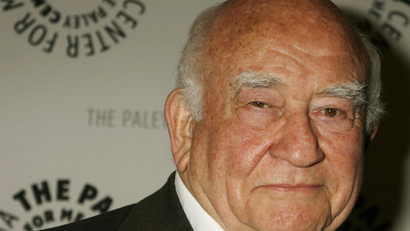 To modern workers everywhere,
Played with equal parts warmth and bluster by Ed Asner, Lou Grant was the ultimate TV boss. On The Mary Tyler Moore Show and, later, Lou Grant, his character formed the prototype for future pop-culture depictions of the grouchy boss with a heart of gold.
As the dogged head of a Minneapolis TV newsroom, Grant growled at the peppy Mary and spiked his coffee with a bottle of scotch from his desk drawer. But the show emphasized that Grant was at his core a softie, whether he was singing Mary to sleep when she struggled with insomnia or confessing "I treasure you people" to his colleagues in the sitcom's moving finale.
A big part of what made Grant so appealing can be attributed to the principles and kindness of the actor who played him. An avowed "staunch unionist" and "old-time lefty," Asner repeatedly stuck his neck out to call attention to political issues. (CBS's decision to cancel Lou Grant in the 1980s has been attributed, in part, to Asner's outspoken criticism of American policies in El Salvador.) In one telling story of his generosity, actor Niecy Nash recalls running into Asner at the Hollywood Walk of Fame as a young child, and telling him to remember her name; years later, he turned up to support her when she got her own star.
Asner, who died this week at age 91, had a knack for other roles that blended sweetness and gruffness. He lent his voice to the crotchety but endearing Carl Fredricksen in Pixar's Up and played a perfectly weathered Santa in the 2003 comedy Elf. His influence also can be seen in the long line of lovable curmudgeon bosses who've graced sitcom screens in the years since Mary Tyler Moore. The masculine grumbles of Parks and Recreation's Ron Swanson are part of Asner's TV lineage. So is Jack Donaghy of 30 Rock, with his mixture of exasperation and affection for his direct report ("Good God, Lemon!"), and the stern but empathetic Captain Holt of Brooklyn Nine-Nine.
Grant's legacy lives on in our cultural memory because he was the kind of boss-slash-father-figure that so many people wish they had: tough enough to handle all kinds of adversity, and compassionate with the people who counted on him.—Sarah Todd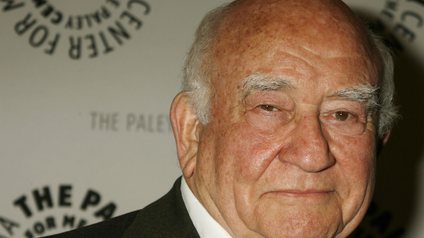 Five things we learned this week
China's top court ruled that "996" overtime culture is illegal. The court sided with a delivery person who was fired after declining to work 9am to 9pm, six days a week.
Even Zoom will call workers back to the office. The video-conferencing company plans to adopt a hybrid work model when Covid conditions are deemed safe.
Elizabeth Holmes' trial is bound up with the girlboss backlash. On TikTok, self-declared "Holmies" celebrate her as a paradigm of female ambition gone wrong.
Remote workers in low-income countries are easily exploited. Employers cite the cost of living to justify underpaying skilled workers in places like sub-Saharan Africa.
Author Dave Eggers finds working with WiFi too distracting. While writing his new novel The Every, Eggers sought respite aboard an Internet-free boat.
Try this at home?
For remote workers who miss face-to-face chats with colleagues, Facebook's new virtual-reality Workrooms app may sound alluring. Quartz at Work senior reporter Lila MacLellan gave Workrooms a try, along with two of her fellow Oculus-owning co-workers, and found that it did scratch the itch for human contact—while introducing some new absurdist elements to meetings. Read her full review here.
30-second case study
Since Aug. 10, about 1,000 union workers who make Ritz crackers and Oreo cookies for Nabisco in the US have been on strike over contract disagreements.
As America's appetite for snack foods has grown during the pandemic, Mondelez International, Nabisco's parent company, wants some employees to work longer shifts to make more high-demand items. Union workers oppose the new schedules, saying their hours are already long and the change would take away time spent with family.
Their strike is part of a larger trend: Over the last 18 months, waves of workers have walked off the job, from Instacart grocery pickers to Amazon warehouse workers.
The takeaway: In light of declining union enrollment, labor organizations are feeling pressure to prove their utility to workers. During the pandemic, they've taken on new responsibilities by pushing for Covid-19 safety standards or advocating for mental health resources. But as Quartz's Michelle Cheng reports, their members in some cases are now finding themselves with the upper hand.
"In a tight labor market, when society is more acutely aware of the value of essential workers, unions and workers have the power to demand more," says Patricia Campos-Medina, the executive director at The Worker Institute at Cornell University.
Words of wisdom
"Cut your meetings short and leave time for play." —Esther Perel, psychotherapist and host of the podcast How's Work
Quartz's Anne Quito spoke with Perel about how unstructured games and activities can help us find meaning and purpose at work. Read more here.
Incoming
Quartz has a brand new lineup of member-exclusive weekly newsletters. If you're not yet a member, sign up today with the code QZEMAIL40 and take 40% off your first year. You'll get access to new emails including:
🔮  The Forecast: a short, sharp look forward at an emerging industry, technology, or trend
🏢  The Company: context on the companies changing (or about to change) the way other businesses work (companies like Coinbase, Discord, Krispy Kreme, and Shein)
💻  How To: specific things you can do to work more effectively and solve problems you care about (from spending too much time with your phone, to managing your team's return to the office, to shrinking your company's carbon footprint)
ICYMI
If Ed Asner's performance as Lou Grant helped shape modern television's concept of the chosen work family, the HBO series Succession (which begins its third season in October) is shedding light on what it's like to work with a family you didn't get to choose.
In this gem from our archive, Lila MacLellan interviews psychologist Nancy Burgoyne about how Succession nails the conflicts and complexities of running a family business. Burgoyne says that if she had Logan Roy and his wife as clients, she'd focus on one big question: "How can we influence Logan to reframe this transition in a way that he would feel elevated rather than diminished?" But she wouldn't have high hopes with regards to the outcome. Find out why here.
You got The Memo!
Our best wishes for a winning week. Please send any workplace news, girlboss TikToks, and Succession spoilers to work@qz.com. Get the most out of Quartz by downloading our app and becoming a member. This week's edition of The Memo was produced by Sarah Todd, Michelle Cheng, and Heather Landy.