Skip to navigation
Skip to content
✦ How to buy art
Buying art can be an intimidating enterprise. But in December, Sotheby's reported a curious development. Nearly half of the $7.3 billion worth of art it sold last year was acquired by first-time buyers.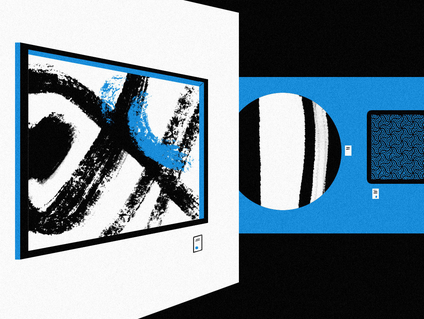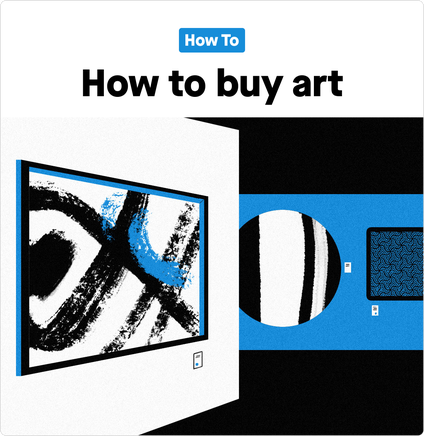 Hi Quartz members,
Buying art can be an intimidating enterprise. Fancy gallery openings, exclusive art fairs, and posh auction houses seem designed to scare away casual collectors who don't have stacked bank accounts or the pedigree to distinguish rococo from baroque.
But in December, Sotheby's reported a curious development. Nearly half of the $7.3 billion worth of art it sold last year was acquired by first-time buyers. It appears that the demand for NFTs and digital art has opened the door to a wider and younger market. Now new collectors, including a coterie of crypto millionaires, are bidding on Beeples and Botticellis in record numbers. And tech makes buying art easier than ever—virtually anyone can place a bid from their mobile phone, even anonymously.
Of course, access doesn't mean ease. In navigating the sea of possibilities, it pays to know who, what, where, and how much you should be prepared to spend.
What to buy: For love or money?
When shopping for anything of value, consider your motivation for buying a work of art. Is it to decorate your wall? Is it an investment? Is it an act of patronage? Or are you buying it for pure aesthetic pleasure?
If upgrading your interiors is the priority, pay close attention to the physical qualities of the work and the room you intend to hang it.
If you see art as an investment, do some research in auction databases like Artnet's Price Database, ArtPrice, or Art & Financial Performance to see which artists hold the best value. If you're looking at collecting to support a cause, check out student shows in art schools, galleries dedicated to underrepresented artists, or even fundraising drives organized by non-profits.
But the wisest advisors will tell you when it comes to buying art, there's only one principle worth heeding: love. "If you love something, you will always find a place for it, even if initially you may think it doesn't go in your home," explains interior designer Christina Nielsen.
"Buy what you like to look at," echoes Alina Girshovich in an article for the Sotheby's Institute of Art. "Avoid the pitfall of buying a work that doesn't resonate just because it is a sought-after artist and you've been advised that the value will skyrocket. There is never a guarantee that it will."
Where to buy: Warhols on eBay
In theory, a discerning collector will try to see a work of art in person before buying it in an effort to better understand its scale, material, and emotional punch. A typical expedition might involve going to an art fair, a gallery, or even the artist's studio.
This formula flipped in recent years. Now, a third of art sales are conducted online, as Art Basel's latest report (pdf) indicates. Apart from the big three auction houses—Christie's, Sotheby's, and Philips—and gallery brokerage sites like Artsy, or Artspace there's a multitude of ways to buy art on the internet. Here's a shortlist of sites to start and how much you can expect to spend.
Borrow or buy
If you're unsure about buying, organizations like Project Art Works in the UK, as well as museums like Pennsylvania's Braddock Carnegie Library and Museum of Contemporary Art Denver, have established art lending programs. MIT's List Visual Arts Center and the University of Chicago's Smart Museum let students borrow original pieces.
Borrowing art can help you zero in on the type of piece you might want to purchase; parting with a treasured work can also teach a profound lesson about impermanence. At the very least you'd have the most unique Zoom background.
But if you do decide to buy, expect to pay more than just the list price.
Extra fees
What about NFTs?
The burgeoning crypto art market is even more volatile and unpredictable than traditional art auctions—it's hard to assess how risky a purchase is because the market is so volatile. While some collectors have made a fortune reselling desirable digital art, a recent study attests that most NFTs sold for $200 or less. If you're cool with owning a digital art to keep in your online gallery or maybe display on a screen, go for it.
Advice from the pros
"Have confidence in your taste and don't follow the trends or crowds. Do not buy for investment and do not buy NFTs as art. Buy them as NFTs. Don't confuse the two."  —Lisa Schiff, art advisor
"Late works are almost always cheaper than ones done in what is considered to be the artist's prime, sometimes for good reason. The artist may be repeating his or her own ideas, or producing work with less skill and energy. But once an artist is firmly in the canon, scholars start looking at the whole career, and late works by Picasso, Matisse, and de Kooning are now embraced." —ArtSpace, Collecting 101
"The impact that a piece or pieces will have in a room must always be considered. Tension is great, clashing is not. Presence is wonderful, screaming is not!" —Suzanne Tucker, interior designer
"True collectors are junkies in search of cultural value rather than a liquid asset. They will always look for new voices, not just the branded and easily consumable ones." —Magda Sawon, co-founder of Postmasters Gallery
"Before bidding on or buying any art, your job is to make sure any such provenance offered by sellers is correct, legitimate, verifiable and does in fact attest to the authorship of the art." —Art Business
Do it for love!
—Anne Quito, design reporter (collector of all things by Milton Glaser)
One 🖼️ thing
A paean to giving unheralded geniuses a chance: Vincent Van Gogh famously sold very few paintings during his lifetime. The Belgian painter and collector Anna Boch bought one of those few, paying 400 Belgian francs ($76, approximately $1,700 today) for an oil painting titled The Red Vineyards near Arles. Today, needless to say, it's worth many times that, though it's on display for all to see in the Pushkin State Museum of Fine Arts in Moscow.