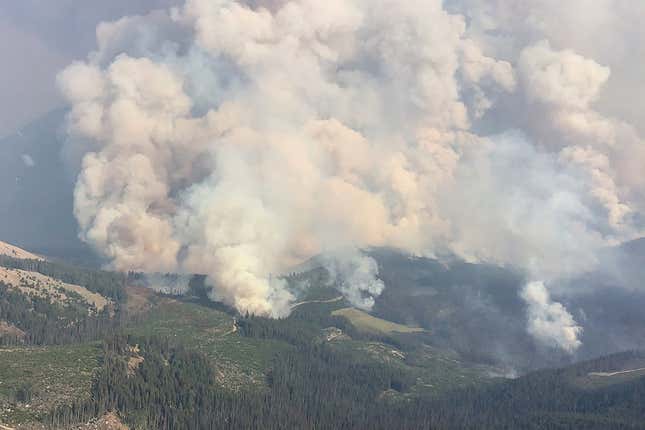 Temperatures recorded across the world over the past few months have made 2023 a year of record for global warming, with 21 of the 30 hottest days ever recorded on Earth having occurred in July—on one of these days, July 16, a city in Iran had the misfortune of experiencing wet bulb temperatures of 33.7°C (92.7°F). While overall temperatures in August have not been as extreme, dry conditions contributed to the spread of wildfires in Greece, the US, Canada, and the Canary Islands. On the other side of the extreme weather coin, storms whose destructive power is boosted by warmer temperatures have affected countries as far apart as Norway, India, Japan, and China.
Burning fossil fuel releases climate-warming greenhouse gasses into the atmosphere. The amount of global emissions from human activity is currently too high for the Earth to absorb, and each wildfire worsens that capacity by emitting carbon dioxide and destroying sources of carbon capture. Scientists see balancing emissions in line with the Earth's absorption capacity, or reaching net zero, within the next three decades as essential to limit the worst consequences of climate change. Doing so will require a "complete transformation of the global energy system," according to the International Energy Agency, including measures such as phasing out all unabated coal and oil plants by 2040 and banning sales of new gas-guzzling cars by 2035.
Here's a snapshot of a world undergoing climate change.