Skip to navigation
Skip to content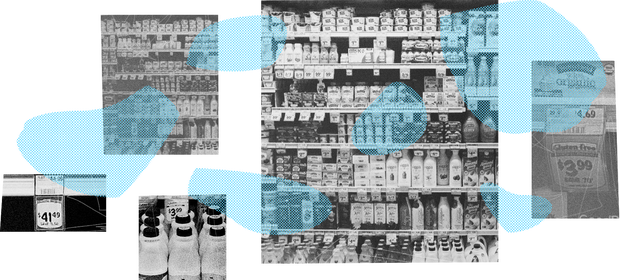 How we spend
Shopping isn't just about acquiring the necessities. It's a statement by consumers about their preferences, priorities, and increasingly, their politics. Consumers power the global economy, and the choices buyers make can shape industries, build fortunes, and slow climate change.
Art: Quartz. Photo: Unsplash/NeONBRAND
The most pressing question

Does anyone stand a chance against Amazon?

In the US at least, the company has been gobbling up an increasing share of retail, and with Covid-19 pushing more shoppers online, Amazon has only gotten stronger. Once famous for prioritizing growth over profit, the company is now enjoying both. Meanwhile, US regulators fear Amazon is so dominant it should be regulated like a railroad.

Amazon still has tough competition though. Walmart, for one, remains much bigger, and its network of more than 5,000 US stores has proved to be an advantage during the pandemic.

By the digits

2.3: Physical retail space per capita, in square meters, in the US

0.7: Physical retail space per capita, in square meters, in China

75%: Asia-Pacific region's share of the world's retail growth

81%: Share of e-commerce forecast to take place on phones in Asia-Pacific by 2023

43%: Share of e-commerce forecast to take place on phones in the US by 2023

One big number

Closed signs are seen on an AMC Theatre during the outbreak of the coronavirus disease (COVID-19), in New York City, U.S., April 29, 2020. REUTERS/Brendan McDermid

$780 million: The approximate drop in market capitalization of AMC Entertainment, owner of the biggest theater chain in the world, between October 2019 and October 2020. The pandemic has shut theaters in huge numbers, hammering their operators' profits. AMC, which operates more than 1,000 theaters across 15 countries, was hit so hard it has warned of the possibility of bankruptcy—and just in time for its centennial. The box office isn't suffering everywhere though. While Hollywood idles, Japan's movie market is breaking records.

Charting Disney's pivot

Though Disney built its mouse house on parks and box-office hits, streaming looks to be its future. The company was already headed in that direction, but the pandemic accelerated things. Disney's theatrical and theme park businesses have been devastated by the pandemic, and neither will recover to prior levels of profit anytime soon (if ever). Streaming, however, has remained the company's lone bright spot: Disney+ attracted more than 60 million global subscribers less than a year after launching.

Quotable

"By means of glasses, hotbeds, and hotwalls, very good grapes can be raised in Scotland, and very good wine too can be made of them at about thirty times the expense for which at least equally good can be brought from foreign countries. Would it be a reasonable law to prohibit the importation of all foreign wines, merely to encourage the making of claret and burgundy in Scotland?" —Adam Smith, The Wealth of Nations

Commonly held question

Once the pandemic is over, will we still do all our shopping online?


From the first quarter of 2020 to the second, the US Census found e-commerce grew as much as it had in the past four years. Digital sales have similarly jumped in regions such as Asia, where online shopping was already more prevalent. Some of that growth will inevitably moderate, but experts believe more online shopping is just part of the new normal. Consumers are creatures of habit, and Covid-19 has forced big changes in those habits. Shoppers who never before bought items such as groceries, clothes, or workout equipment online are now doing so. At least some of that behavior is likely to stick.

Person of interest

Image copyright:

Reuters/Christian Hartmann

Whether you treat yourself to a Louis Vuitton bag, a bottle of Hennessy, Dior shoes, skincare from Sephora, or a Tag Heuer watch, you're feeding the pockets of this man: Bernard Arnault, CEO of LVMH, the world's largest luxury group. Arnault's empire includes a dizzying number of brands—75 in total across the group, with combined sales of more than $60 billion in 2019. Known as the "wolf in cashmere" because of his merciless business maneuvering, he built LVMH into the company it is today and led a lucrative shift in luxury that made it a commodity accessible to the global middle classes, not just the rich. He ranks among the wealthiest men in the world, and may soon have another jewel in his crown if LVMH's pandemic-interrupted purchase of famed jeweler Tiffany is completed.

Fun fact

Image copyright:

Reuters/Christian Hartmann

A staff member poses holding a rare Hermes handbag, the mat white Birkin Himalaya 35 during an auction preview at Christie's in Paris, France, March…

Would you invest in a handbag? You might if it was a Birkin, the much sought-after, iconic accessory made by Hermès that retail for as much as $200,000.

Unlike most consumer goods, there is a robust secondary market for Birkins, and they appreciate in value quickly. According to one analysis, Hermès bags increased in value 13% over 12 months, beating other collectibles like stamps, wine, and even fine art.

DIY

Where clothes are concerned, we're buying more, spending less, and wearing items for shorter periods before discarding them. One way to slow the deluge of used clothing pouring into landfills every year, or at least extricate yourself from it a bit, is to buy more of your fashion used. Because of the internet, it's never been easier to do so. The past decade has seen a flourishing of secondhand retailers, from online marketplaces to luxury resale sites that have drawn big brands like Gucci to participate.