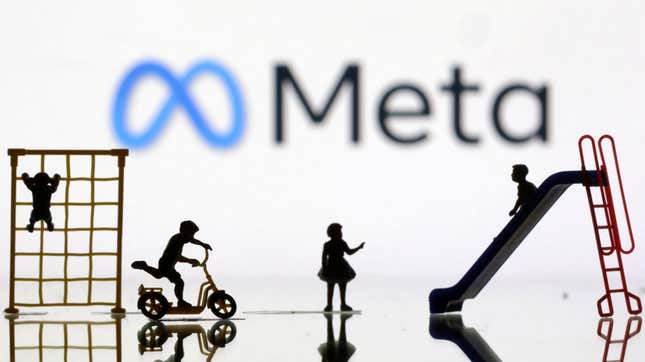 For Meta's social media apps, Reels are proving the equivalent of a booster shot. If only the ad technology would catch up.

Paulina Porizkova on approach to Instagram
Reporting its first-quarter earnings yesterday (April 26), Meta, the parent company of Facebook and Instagram, was gung-ho about how well its Reels feature—enabling the sharing of short videos—is doing and about the promise it holds.
The optimism over Reels was part of a stronger-than-expected quarterly report, in which Meta reported revenues of $28.1 billion, up 3% year-on-year. Its net income, though, dropped 24% year-on-year, to $5.7 billion.

Meta will hope that Reels will play a big part in revitalizing income. "Reels continues to grow quickly on both Facebook and Instagram," Mark Zuckerberg, Meta's CEO, said on the earnings call. "Reels also continue to become more social, with people resharing Reels more than 2 billion times every day, doubling over the last six months... Reels are also increasing overall app engagement and we believe that we're gaining share in short-form video too."

Meta is facing a conflict between Reels and ads

Social media companies, including Meta, have been battling weak advertising demand ever since Apple's tweaks to its privacy policy changed the rules around tracking.
For Meta, the success of Reels, which has been supercharging engagement on its apps, is good news. But on the flip side, Reels has also been eating into time that users spend on the company's more mature ad platforms, Feed and Stories. And this is a problem, because Reels, as a format, faces "structural supply constraints" in advertising, as Susan Li, Meta's chief financial officer, said on the earnings call.
In a follow-up call, Li spelled out the conundrum:
"[B]ecause of the difference in scroll speed, it takes much longer to watch a Reel than it does to read a Feed, Story, a piece of content in Feed, or to look at a sort of static Story image. That means that our current ad load mechanics, which primarily rely on inserting ads in between pieces of content, would mean that if you held the mechanic constant, you would end up with a much lower per-time ad load on Reels than you would in Feed or Stories."
Already, though, Meta has reported a 30% and 40% quarter-over-quarter increase in how effectively it monetizes Reels on Instagram and Facebook. And Meta hasn't maxed out the ad load on Reels quite yet. To grow advertising revenue further on Reels, Meta needs to do a number of things, according to Li. She outlined some ways in which Meta is trying to do that:
🤲 Testing creative improvements to Reels ads

🔄 Improving ad templates for posts and stories, so that they convert automatically to ads that can run on Reels

📸 Improving the quality of low-resolution ads
🛍️ Testing ways to make Reels more interactive, so that more people can purchase directly through the videos

By the digits: Meta's AI and metaverse efforts
24%: Increase in time spent on Instagram, driven by AI recommendations, since Reels were launched in August 2020
20%: The share of content in Facebook and Instagram feeds that is recommended by AI algorithms, from people, groups, or accounts that you do not follow
40%: The share of content across all of Instagram that is recommended to users by AI
4%: The uptick in Meta's first-quarter ad revenue, year-on-year

2.04 billion: The number of daily active Facebook users in March 2023, up from 2 billion the prior quarter
1 billion+: The number of Meta avatars that have been created so far

3%: The year-on-year rise in Meta's first-quarter revenue, up to $28.6 billion
10%: The year-on-year rise in total costs and expenses in Meta's first quarter, up to $21.4 billion. The figure includes the $1.14 billion tag attached to Meta's restructuring efforts in the first quarter of its "year of efficiency."

Quotable: Meta's metaverse isn't dead yet

"A narrative has developed that we're somehow moving away from focusing on the metaverse vision, so I just want to say upfront that that's not accurate... We've been focusing on both AI and the metaverse for years now, and we will continue to focus on both."

Charted: Meta's income is down 24% from a year ago
Related stories
🤫 Meta's "year of efficiency" means job cuts, less metaverse, and more generative AI

📝 Wall Street loved Mark Zuckerberg's plans for 2023 to be a "year of efficiency"
🕴 This is what Meta might look like if Zuckerberg stepped down in 2023