It was 2am on a Saturday night—er, Sunday morning—and I was in a cab with my friend. We were going home, thankfully, not to another club like we would have done at a younger age. Our concealer was caking at this point, our eye makeup smeared into panda eyes, our lipstick stuck onto one too many cocktail glasses. "God, grant me the strength to wash my face," my friend said. But she did not wash her face when she got home.
Washing your face seems like a basic life skill, but there are people don't wash their faces, even when they're sober. I found this out recently by conducting an informal survey to my colleagues at Quartz. Some of them can't be bothered, and some of them think face washing is a conspiracy. Experts swear they're wrong. "You should at least wash your face before bed, if not in the morning too, which I recommend," New York City-based dermatologist, Sejal Shah, MD, explained on the phone.
But we don't do a lot of things that are supposedly good for us like flossing regularly or re-applying sunscreen every two hours or wearing sunscreen at all. (Chances are you're not wearing sunscreen right now.) But you should have a bare minimum face routine, consisting of a cleanser, serum, moisturizer, sunscreen, and overnight cream that fulfill three requirements:
Take minimum effort to apply.
Feel like nothing once you put them on.
Cost is low—because if you DGAF, you probably aren't interested in $500 face creams.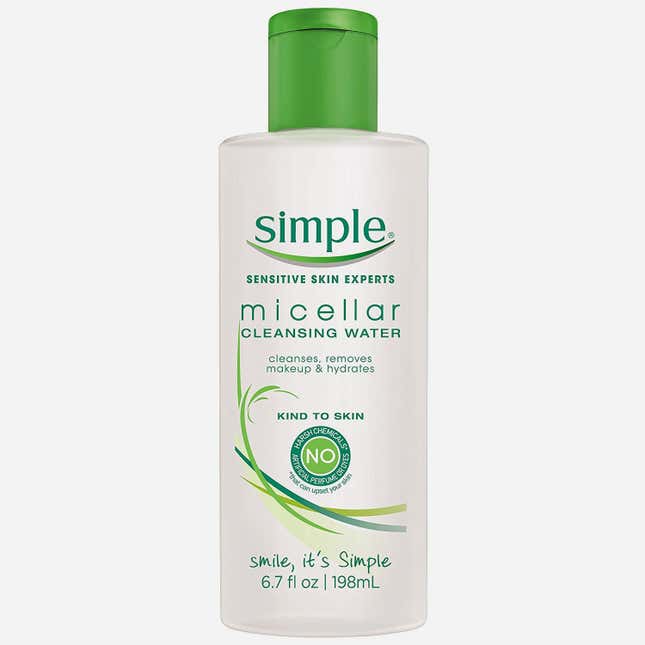 You don't have to wash your face with soap and water—soap and water may even be bad for your skin, if you live in an area where the tap water is hard, aka heavily mineralized. Meet micellar water, a solution of tiny oil molecules suspended in water, invented by the French. A decade ago, it was only available in France through the brand that invented it, Bioderma, and it was about $25 per bottle. Now, you can find them in your everyday drugstore, or at least online, for much cheaper. My go-to micellar water is from UK-based brand Simple—just squeeze some onto a cotton pad (I recommend Muji Cut Cotton pads because they're luxuriously soft) and swipe onto your face. You will marvel at how dirty the pad becomes. It's addicting and satisfying.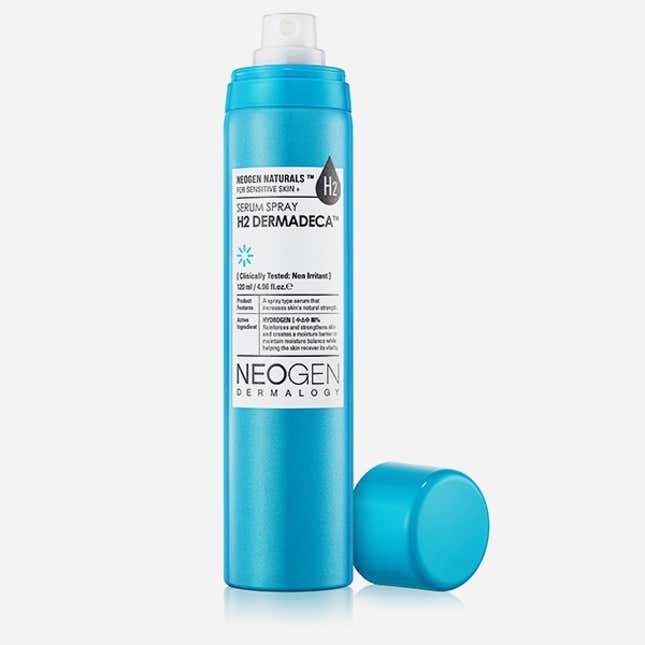 You may (rightfully) ask: Why do I need a serum? Of course, you don't need a serum. You don't need socks to wear shoes or pillows to sleep in bed, either. But they make the experience so much better. Serums are extremely lightweight formulas designed to provide additional benefits to your skin beyond simple hydration. But because you may be a serum skeptic, I found a low-cost serum that sprays on like a refreshing mist of water. That's it! After swiping your face with micellar water, spritz on this niacinamide and vitamin C-infused K-beauty spray, formulated to brighten your complexion. Again—that's it! No need to rub or pat or check for white residue in the mirror.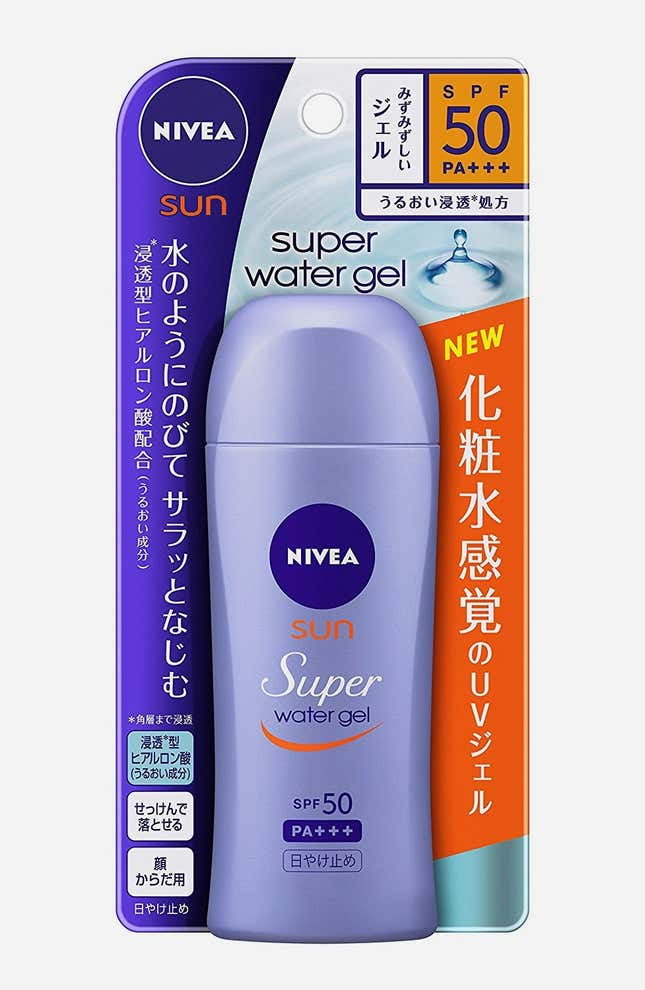 Surprise—we're helping you cut corners! This is a two-in-one moisturizer-and-sunscreen that also feels like nothing on your face, so much so that you may be suspicious it's even there at all. But all Japanese sunscreens, even the drugstore versions (of which this is one), miraculously feel like a refreshing gel that dries into supple nothingness on your face. That's because Japanese and European sunscreens—both of which are considered superior to American sunscreens—contain UV ray-blocking chemicals that are not (yet) approved by the FDA. This Japanese formula dries clear, so it works for all skin colors, and it contains collagen and hyaluronic acid for hydration benefits.
This hyaluronic acid and AHA-infused formula works while you sleep. Slather this K-beauty cult favorite onto your clean face before bed and you wake up with a glow—you really don't have to do anything but enjoy the juicy smell of watermelon before falling asleep. The translucent jelly texture feels refreshing on the skin and won't leave residue on your pillow. Yes, $45 seems like a lot to spend on a product, but the appeal of Korean beauty products is that they're cheaper than their prestige European counterparts and they're just as effective.