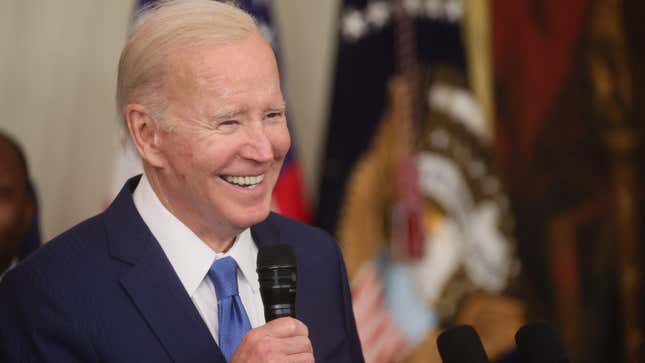 Most economics students understand that government spending boosts gross domestic product, but the latest GDP numbers in the US suggest that government spending also has resulted in increased private investment, compounding its influence on economic growth.

Alex Williams, an economist at labor advocacy firm Employ America, points to data underlying the GDP report showing uncharacteristically fast growth in a category called special machinery equipment, which includes equipment to create semiconductors.
"The CHIPs act is already visible in the aggregate data," Williams said, referencing the 2022 US law providing $280 billion in new funding for the domestic research and manufacturing of semiconductors, or chips.
The impact can be seen in earnings statements as well. Cleveland-Cliffs, a major steel manufacturer in the US, announced on April 26 that because of the CHIPs Act and the Inflation Reduction Act, it will make new investments in steel production, on the assumption that companies will be building more thanks to the federal dollars.

A fiscal policy success
The result is proving what the 20th century British economist John Maynard Keynes theorized: That government investment is investment, and it can lift a country's economy in the same way that business confidence can. This idea stands in contrast to what economists call Ricardian Equivalence, or the idea that however much the government invests, private actors will save because they're waiting for their taxes to go up as a result of the government spending, removing the potential for a consumption boost.
"I think that people are starting to reevaluate this orthodoxy, in light of the tremendous success of demand side fiscal policy in preventing a deeper recession from accompanying the pandemic," Williams said.
When public investment "crowds in" private investment
Often detractors of government stimulus will say that public investment crowds out private investment. But not only were each of the stimulus bills that Congress passed in the first half of US president Joe Biden's term focused on areas where the private sector was underinvesting, there's now a good chance that government spending increases private investment—meaning it actually crowds in private investment rather than pushing it out, Williams said.

The most obvious example of this has been what Robinson Meyer, founding executive editor of the climate-focused media company Heatmap News, called "the green vortex," in which policy, technology, business, and politics work together toward lowering carbon emissions.
Of the nearly $370 billion in spending that the Inflation Reduction Act steers into fighting climate change, $270 billion will come in the form of tax incentives, encouraging private investment in wind, solar, and other sources of renewable energy, among other projects.
"Since they're all pushing in the same direction of more investment, as opposed to something like higher penalties for not being green, investment is actually increasing," Williams said.