The parents of US first lady Melania Trump arrived in Washington on Marine Force One and strode across the south lawn of the White House yesterday (June 11) with look that should once again get the internet talking.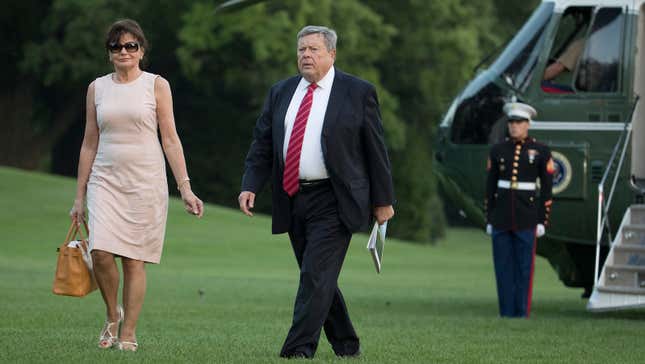 Viktor and Amalija Knavs accompanied Melania Trump, grandson Barron Trump, and son-in-law Donald Trump, as the US president's wife and son officially moved into the White House. America's first family had been living apart while 11-year-old Barron finished out the school year in New York City.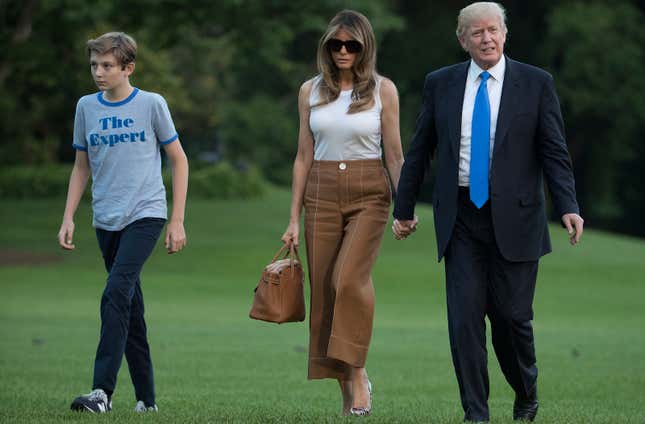 Word is that the Knavses will not be moving in, but rather will be staying in New York at Trump Tower, where they had been living with Melania and Barron Trump.
Melania Trump marked moving day with a photo of the view though a White House window—one of her preferred motifs on social media.