Each spring, at the fashion shows in London, Milan, Paris, and New York that regularly reflect and often define what stylish guys are wearing, there are shorts. Off the runways, where streetstyle photographers snap the best-dressed as they go about their business, you will see shorts. On the legs of some of menswear's most influential names, including Thom Browne and Raf Simons, you can find shorts. And on hot days in cities all over, men brave the heat in shorts.
The garment is everywhere, and even so, its detractors continue to turn up with regularity. Some of the takedowns are understandable—see the great cargo short debate of 2016—while others try to define the appropriateness of shorts in environments not devoted to athletic activity, particularly the office. But the theme has emerged that shorts as normal casual clothing are, at best, barely a step above detestable, and at worst, a sign of stunted development. A grown man in shorts is not someone you take seriously. The notion, however, is outdated, and fighting against the way clothing norms change.
Just based on the way an unfortunate pair of baggy, ill-fitting shorts can look on an adult male, it's easy to understand why this point of view doesn't need to work hard to find sympathy, particularly given that beauty standards today increasingly scorn body hair on men as well as women. "Men in shorts are disgusting," writer and culture critic Fran Lebowitz told Elle. But it also has years of anti-shorts bias working on its behalf. People have been trying to keep men's legs covered for decades.
In 1938, for instance, the city of Honesdale, Pennsylvania, actually banned people from wearing shorts, according to NPR. "Honesdale is a modest town, not a bathing beach," one city leader told the local paper. Fort Worth, Texas, considered a ban in 1952, and the city council of Plattsburgh, New York, voted to ban shorts on anyone over the age of 16 in 1959. Violators could be fined or jailed.
The US has a history dating back to the Puritans of groups trying to dictate how people can and can't dress based on what they deem proper, and how much skin a person reveals has always been one of the front lines. For men, shorts have also carried another connotation that kept them from becoming more widely accepted.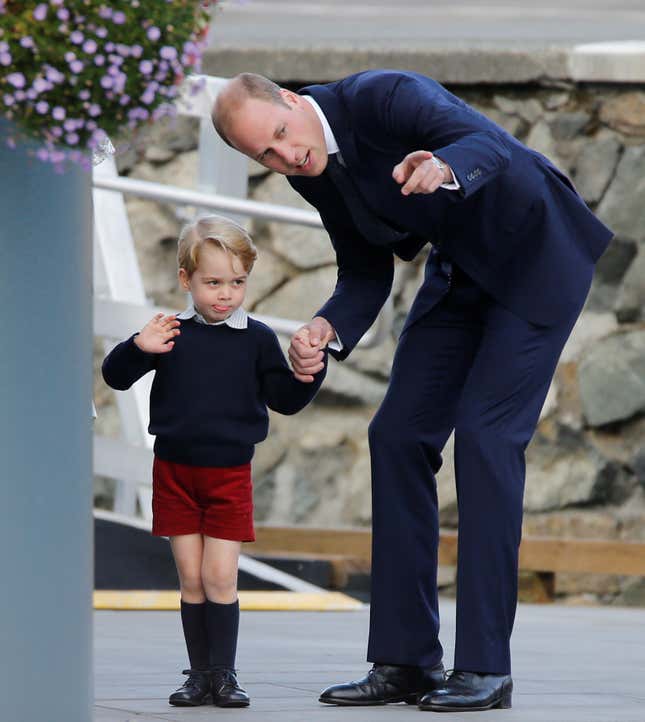 For much of the 19th and early 20th centuries, they were only worn by young boys. In fact, the transition to long pants served as a marker of a boy's evolution into manhood. The custom persists today in the British upper class, which is why Prince George is so often dressed in shorts.
"It's a very English thing to dress a young boy in shorts," etiquette expert William Hanson told Bazaar. "Trousers are for older boys and men, whereas shorts on young boys is one of those silent class markers that we have in England. Although times are (slowly) changing, a pair of trousers on a young boy is considered quite middle class—quite suburban."
Change has come more quickly in the US, but the association of shorts with boyishness appears to have stuck around. "I suspect that the residues of these historical meanings with respect to age (early boyhood) and gender (effeminate) sort of linger as connotations, even though there are competing connotations (sports attire, hip hop, etc.)," Susan Kaiser, an expert in clothing's social psychology at the University of California-Davis, explained to Pacific Standard magazine.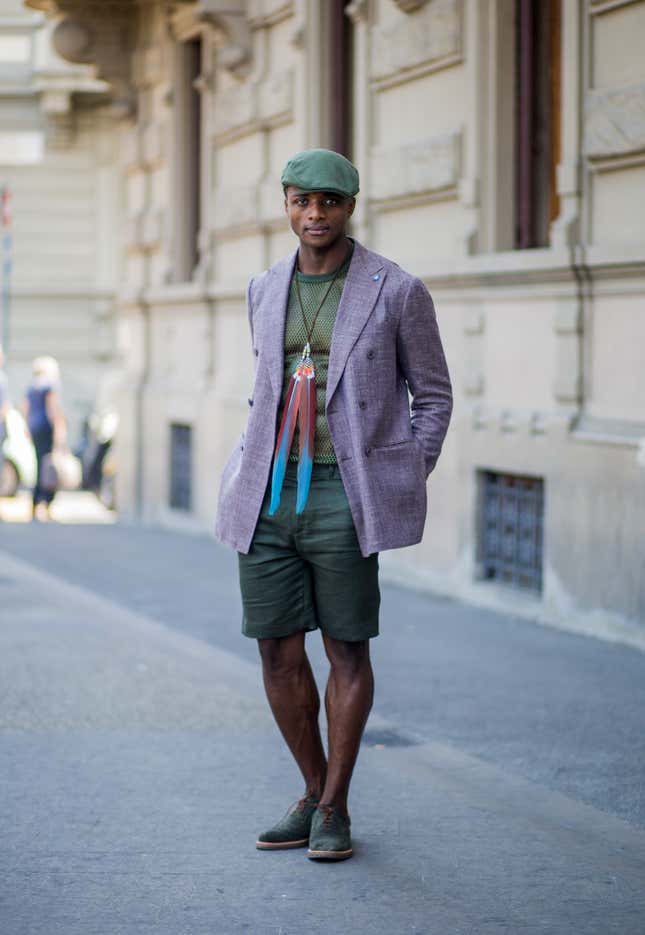 Despite American men adopting Bermuda shorts en masse in the mid-20th century and plenty of fashionable men today opting to ventilate their legs with a pair, a man in shorts may still be considered vaguely immature and unprofessional in all but the most casual settings. "A man should never wear shorts in the city," designer and director Tom Ford, a man who has dressed Hollywood's suavest guys and built a reputation around his magnificently urbane menswear, offered in 2011 as one of five tips on how to be a modern gentleman.
That's shifting slowly, particularly in the US as Americans push the boundaries of how casual clothes can get, even in the office place. It's more likely—not less—that we will see shorts become more acceptable in professional environments. (GQ, incidentally, allows them.)
The debates about whether a grown man should ever wear shorts probably won't end anytime soon, but they're mostly hot air at this stage. The way people dress will keep changing, whether people like it or not.