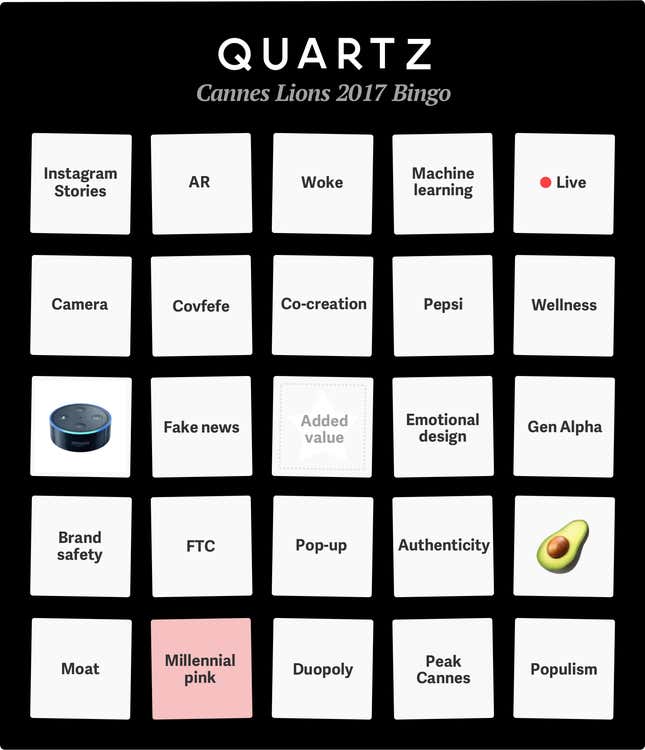 Quartz is again producing a special edition of our Daily Brief email for the Cannes Lions International Festival of Creativity, which is the advertising industry's biggest conference. Our correspondents Jenni Avins and Jason Karaian will be on the ground in Cannes, France (truly a hardship post). You can sign up for free here.
We just sent out a preview email, which includes our second-annual version of Cannes Lions bingo, featuring the year's hottest, most-abused buzzwords and jargon in the fields of advertising and marketing. (Here's the bingo card from last year.) You might have more fun at the casinos in Monaco, but at least your odds are better with our game.
And don't miss the Cannes Daily Brief all next week.