Hutong, the slender alleyways flanked by single-story courtyard homes, were once ubiquitous in old Beijing. While these traditional neighborhoods are fast disappearing, locals and tourists alike still love wandering the remaining hutong in search of cafes, small restaurants, and stores hidden inside.
Even those may not last much longer.
At the start of this year, the Beijing government launched a campaign to crack down on residents who built windows and doors into their walls and turn their first-floor homes into street-level businesses. The city government plans to cover up or demolish around 16,000 such stores (link in Chinese) over the year. One of the most high-profile casualties in the facelift effort is "Dirty Bar Street" in Beijing's downtown Sanlitun area.
Wall Art, a Beijing-based art news publisher, tracked down hutong stores whose doors and windows have been sealed by bricks due to the crackdown. Wall Art recently published on chat app WeChat a photo collection of over a dozen popular hutong cafes, bars, and restaurants, before and after the clean-up. These photos soon went viral on China's internet—and then got censored. The original post attracted nearly 100,000 views in two hours before it was deleted from WeChat, according to Li Yuxuan, editor-in-chief of Wall Art. Some re-posts of the photos were deleted later as well, Li said, but others (link in Chinese) were not.
Li said that all the stores featured in the WeChat post are still in operation, but they have to let customers enter through the original side-doors instead of the newly built entrances. Some shops are licensed while others are not, he added. Here is a selection of the photos of these hutong businesses:
Cooper&Looper plant, antique, and grocery shop, No. 25 Fangjia Hutong
Before…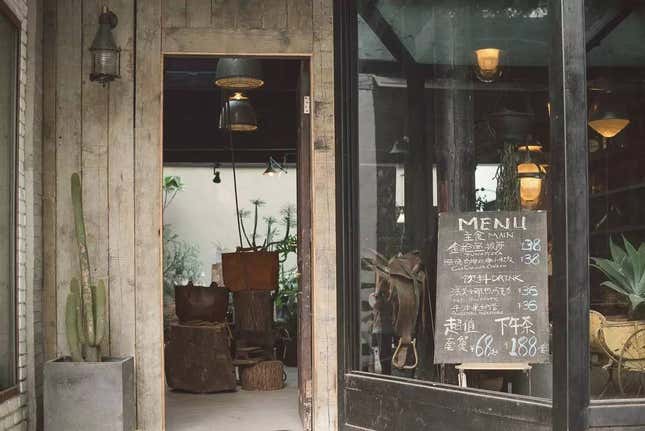 After…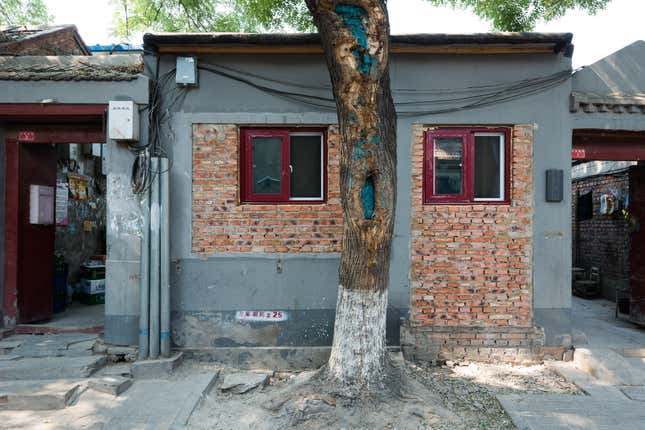 Hot Cat Club, No. 46 Fangjia Hutong
Before…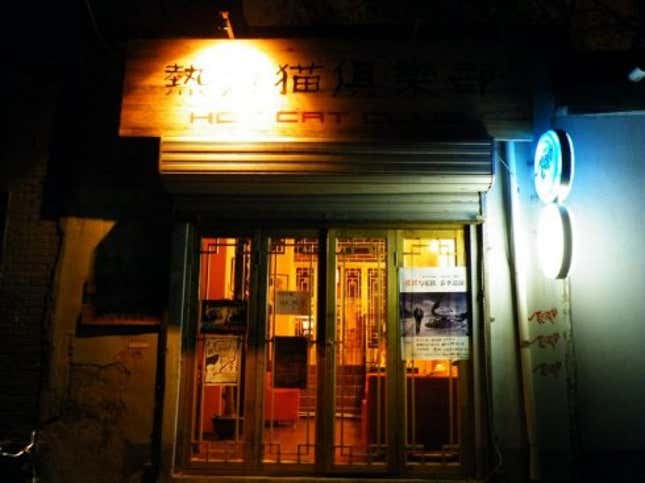 After…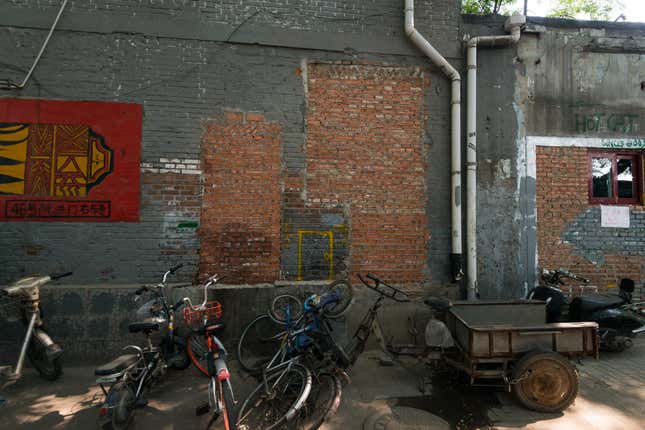 Trainspotting-themed restaurant, No. 46 Fangjia Hutong
Before…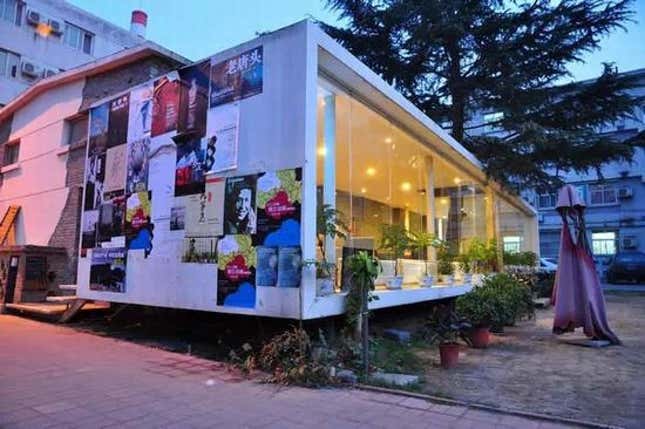 After…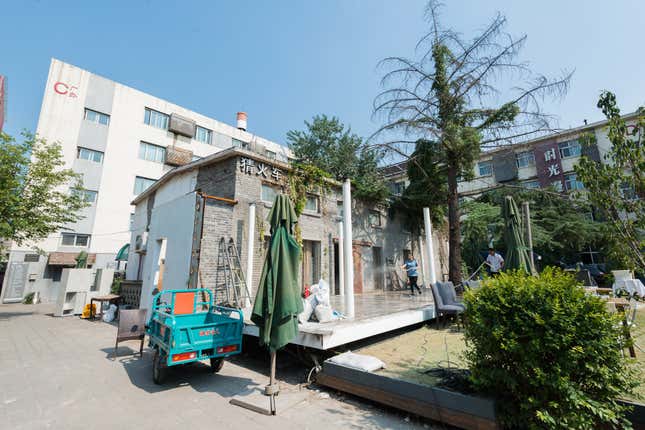 Moxi Moxi restaurant, No. 55 Fangjia Hutong
Before…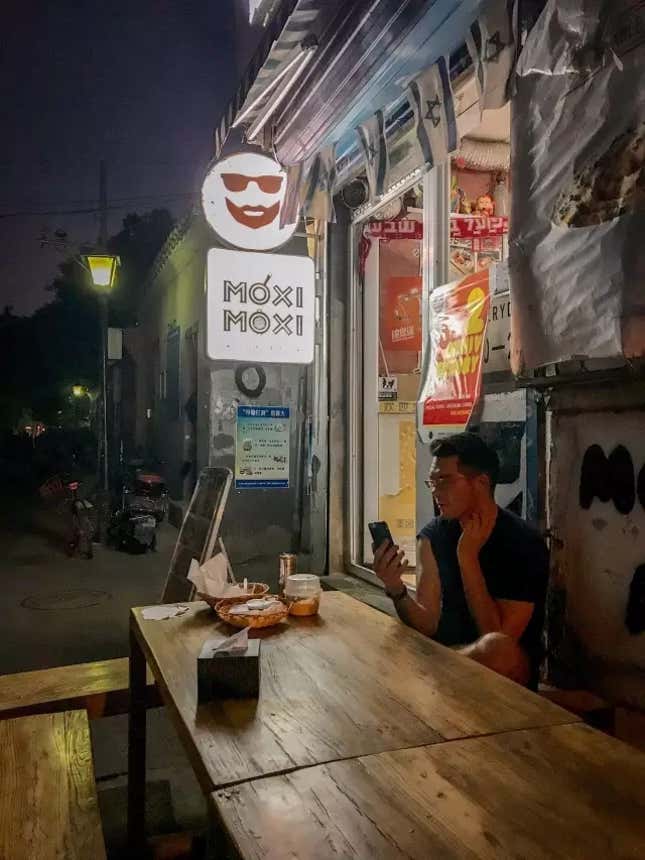 After…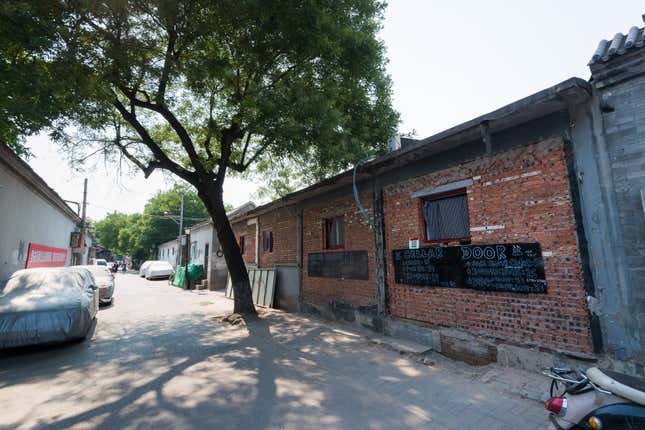 Waspark barbecue place, 100 meters west of Fangjiang Hutong
Before…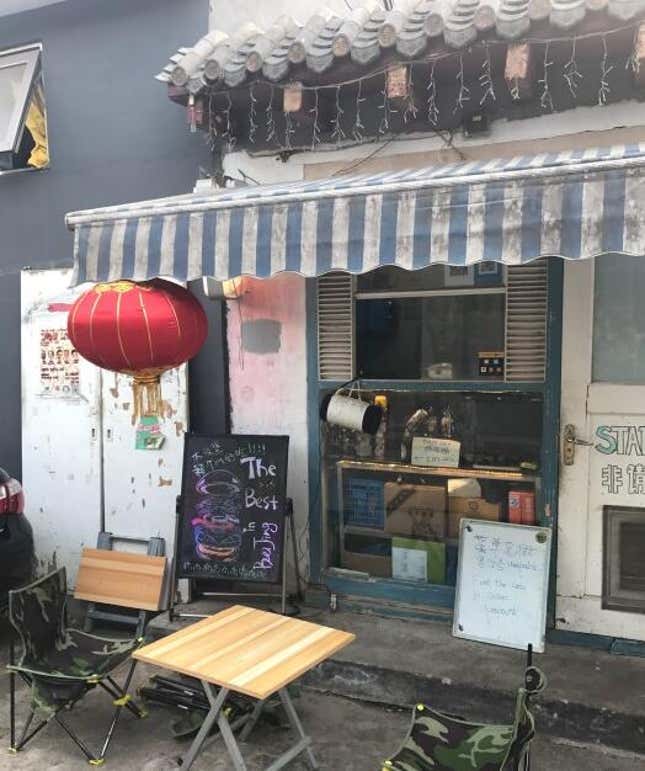 After…