For years, North Korea has been doggedly working toward fielding an intercontinental ballistic missile (ICBM) capable of hitting the US. Today (July 4), it says it achieved that goal.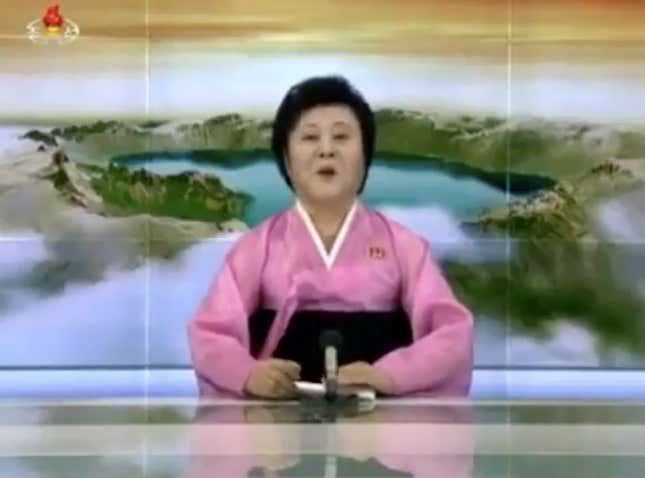 North Korea said in a television broadcast that it fired an ICBM called the Hwasong-14 late morning local time from its western region. The missile traveled some 930 km (580 miles) at a maximum altitude of 2,802 km for about 40 minutes, before landing in the Sea of Japan. David Wright, co-director of the Union of Concerned Scientists, said that if the missile had been sent on a standard trajectory, it would likely have been able to hit any target in Alaska. But with a maximum range of about 6,700 km (4,163 miles), it would not be able to hit the US mainland or the bigger islands of Hawaii.
News of North Korea's ICBM success could kick off a serious escalation between the nation and its neighbors plus the US, which have been pressuring Pyongyang over its weapons programs.
This marks North Korea's 13th missile test in 2017, and its fourth since president Moon Jae-in took power in South Korea in May, according to Shea Cotton, a research associate at the James Martin Center for Nonproliferation Studies in California.
North Korea has made a habit of timing its tests to happen on or around major meetings, or weekends. In this case, it managed both. Americans are celebrating Independence Day, and later this week Germany will host the G-20 summit. Now North Korea is bound to be a big talking point around barbecues in North America and in diplomatic meetings in Hamburg. Pyongyang launched a missile in February while Japanese prime minister Shinzo Abe was visiting US president Donald Trump in Florida. It fired off another in April ahead of a meeting between Trump and Chinese president Xi Jinping. It also conducted one in May, just as China was hosting a summit for its "One Belt, One Road" trade initiative.
Before North Korea's announcement, Trump reacted to the missile test on Twitter, suggesting the launch might prompt China to apply more pressure on Pyongyang over its weapons programs.
South Korea's president called for further measures from the United Nations Security Council against Pyongyang.
Geng Shuang, a spokesman for China's foreign ministry, said today (link in Chinese) that Beijing opposes North Korea's missile launches, and urges it to stop taking any action against the resolutions of the UN Security Council.
Today's test showed North Korea's growing prowess with missile technology, and the country has already conducted a handful of nuclear tests. Whether it can combine the skills to field nuclear-tipped ICBMs remains to be seen.
Zheping Huang contributed reporting.
This post has been updated with reactions from the South Korean and Chinese governments.