When trying to sell the merits of Brexit, it's probably best to avoid using the n-word.
A British politician has, unfortunately, failed to heed that advice. Anne Marie Morris, a pro-Brexit MP for Newton Abbott, described the UK leaving the EU without a deal as a "real n****r in the woodpile" during a public meeting in London, according to the Huffington Post.
Morris reportedly made the remarks at a Eurosceptic meeting, after saying Brexit would affect just 7% of financial services in the UK. She was recorded as saying:
Now I'm sure there will be many people who'll challenge that, but my response and my request is look at the detail, it isn't all doom and gloom.

And now we get to the real n****r in the woodpile, which is in two years what happens if there is no deal?
According to the Merriam-Webster dictionary, the term is an outdated and offensive term that refers to a "concealed motive or obscure factor" that runs contrary to appearances in a situation. The term is thought to originate from the US and was commonly used in the late 19th and early 20th century. Morris later apologized "unreservedly for any offense caused," saying the comments were "totally unintentional."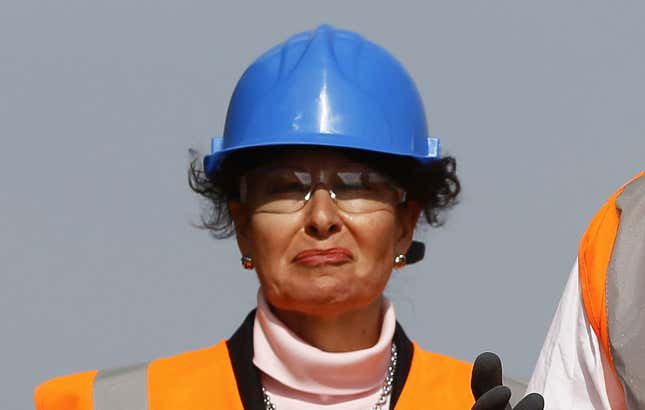 Prime Minister Theresa May has since suspended Morris—a process known as removing the whip, which effectively makes Morris an independent—saying in a statement that she was "shocked" by the "completely unacceptable" language used by the MP. "Language like this has absolutely no place in politics or in today's society."
Morris' remarks have been widely criticized by others. Caroline Lucas, a Green Party MP, described the remarks as "appalling," insisting there was "no place in our politics for racism."
The Labour Party's Chuka Umunna criticized the lack of reaction from other members of the Conservative Party at the event. Conservative MPs John Redwood and Bill Cash, who also spoke at the event, are reported to have not responded to the comments made by Morris.