Robert Bigelow, the Los Angeles real estate baron who wants to be the first commercial landlord in space, has pitched his space venture using cartoons.
At a NASA conference today on the International Space Station, Bigelow said his company's first two fully-fledged space habitats would be ready for launch by the end of 2020. All they need is a customer (hint, hint). The habitats could be used to augment or replace the space station in low earth orbit, but Bigelow's hope is that NASA will send them to the moon.
"There's no time to lose," Bigelow said. Why? Because China aims to go to the moon, and Bigelow frets that it will get there first and thus be able to impose its own rules in what is still a legal (as well as literal) grey area.
It's not the first time Bigelow has made this argument, but this is the first time he has used cartoons to drive it home. They may not be exactly comic masterpieces, but their portrayal of China winning a technological race to exploit the moon—a scenario that worries many in the US space community—is simple enough that even lawmakers should understand it.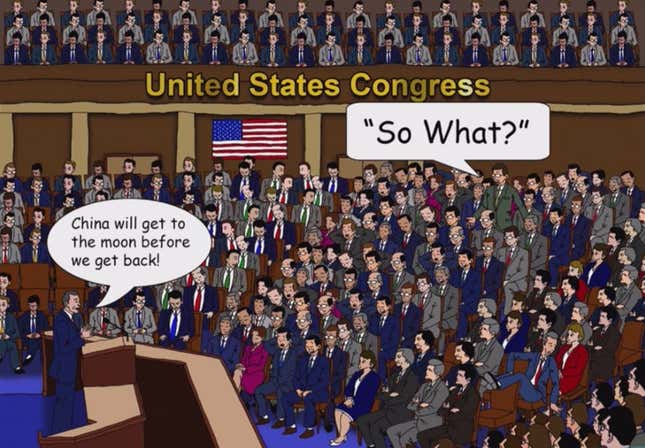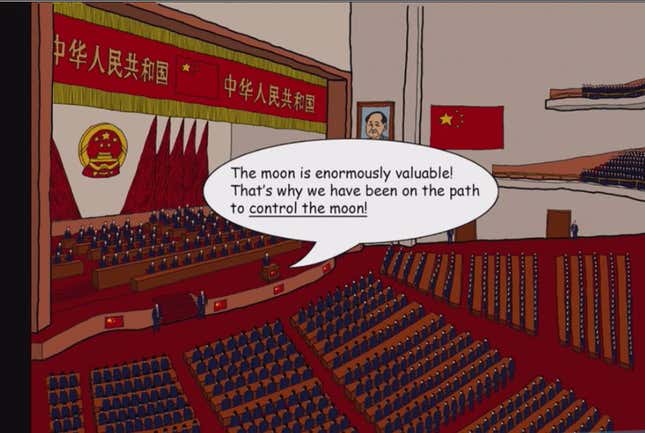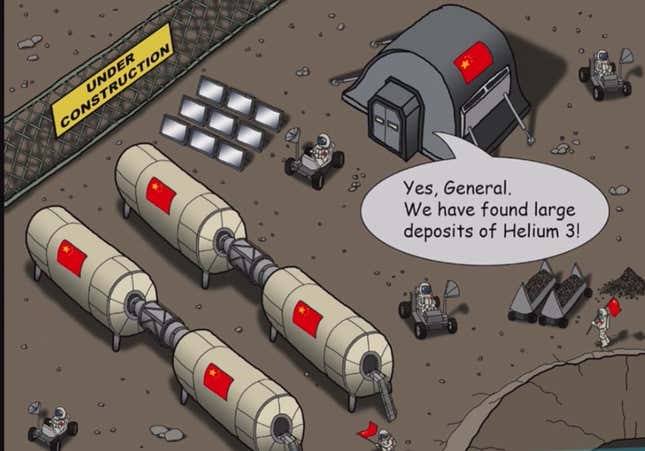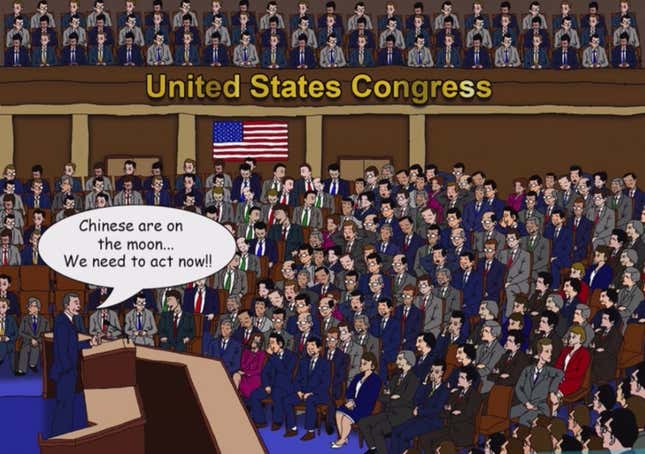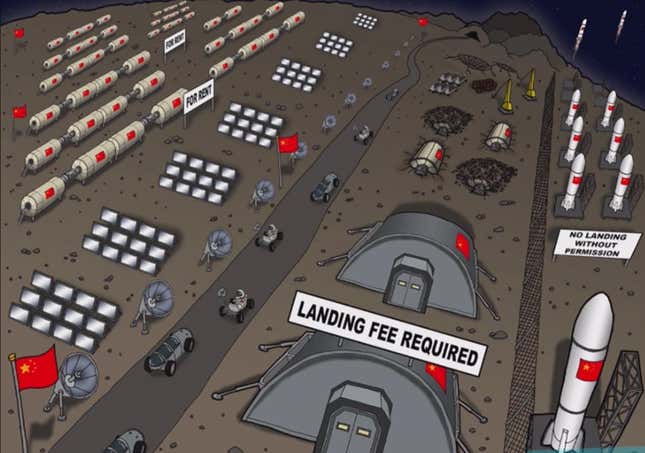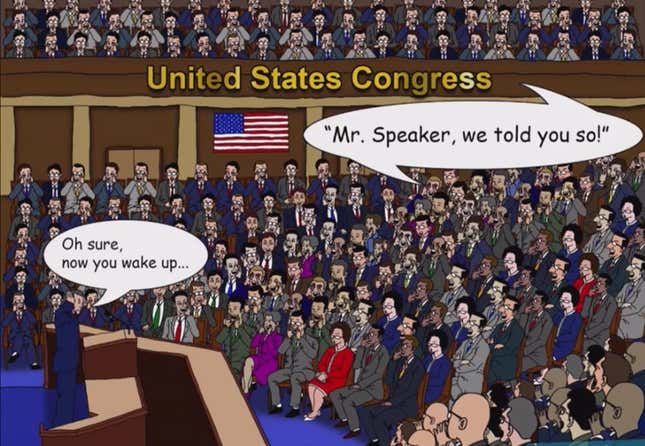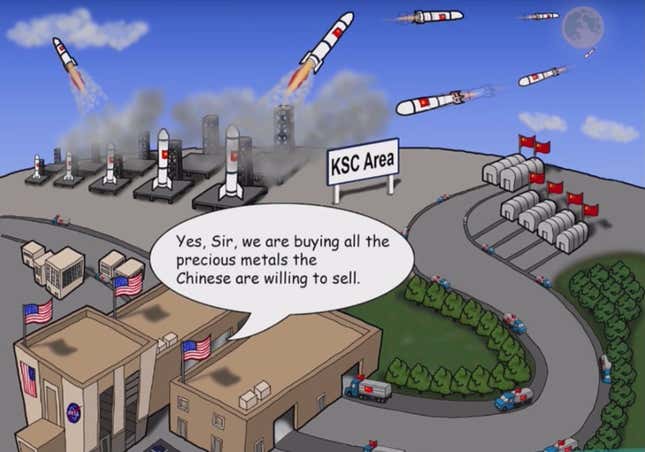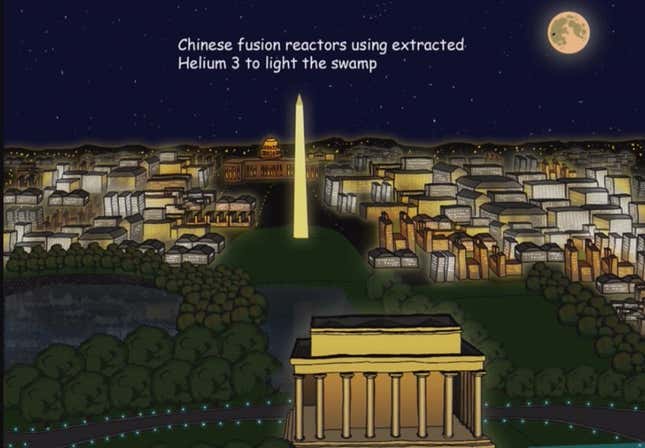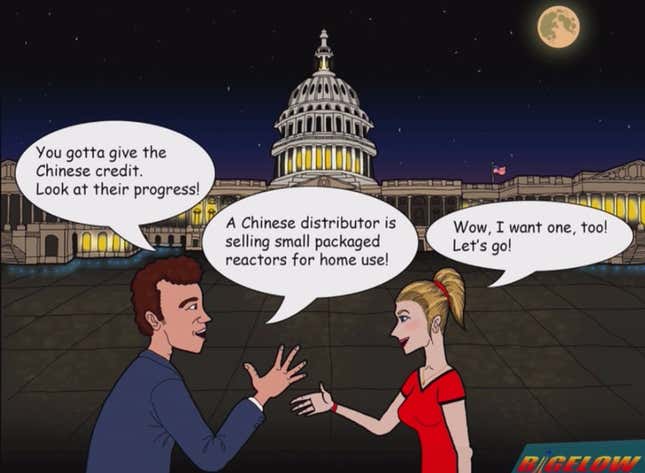 Right now, the US has no plan to return to the moon's surface, though the European Union and China have pushed for a international approach to lunar exploration. The US is planning a lunar flyby in 2019, but it may take bigger public-private partnerships to make deep space exploration feasible.