The US Senate's recently failed health-care bill was written behind closed doors by 13 men, and barely mentioned women except in the context of abortion. So perhaps it's fitting that Republicans' last-ditch attempt to kill the existing Affordable Care Act (ACA), or Obamacare, is being blocked by three Republican women.
Senators Susan Collins of Maine, Lisa Murkowski of Alaska, and Shelley Moore Capito of West Virginia have said they can't support the Senate's latest plan, which is to repeal the ACA immediately but leave it active for two years while a replacement is worked out. (The previous bill would have replaced the ACA immediately, but couldn't get the votes from senators who decried it as either too conservative or not conservative enough.) Without them, the party lacks the 51 votes it needs.
But the three women's stance has sparked a noticeably nasty, misogynistic backlash. The Club for Growth and Tea Party Patriots, two conservative grassroots organizations, started a website called "Traitorous Republicans" that targets Capito and Murkowski, as well as Rob Portman, the Ohio Republican who has said he thinks full repeal could be bad for Ohioans. All three voted in 2015 for a previous bill to repeal the ACA without replacing it. (Collins did not, so isn't listed on the site.)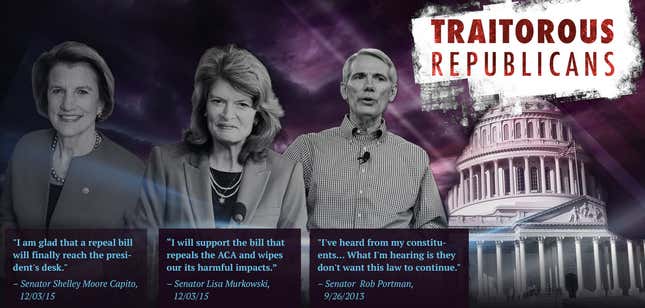 All three women are also being targeted on Twitter, where they've been called "feminazis" and "RINOs" (for Republicans in Name Only), and derided for their looks, their hair, and even their voices.
Murkowski and Collins have said in the past they oppose the Republican reform proposal's cuts to Planned Parenthood, which provides birth control and abortions in their mostly rural states. That seems to have prompted a particularly vivid attack from former Arkansas governor Mike Huckabee:
Capito and Collins don't come up for reelection until 2020, and Murkowski until 2022. All three women are more popular than the president, according to the latest polls.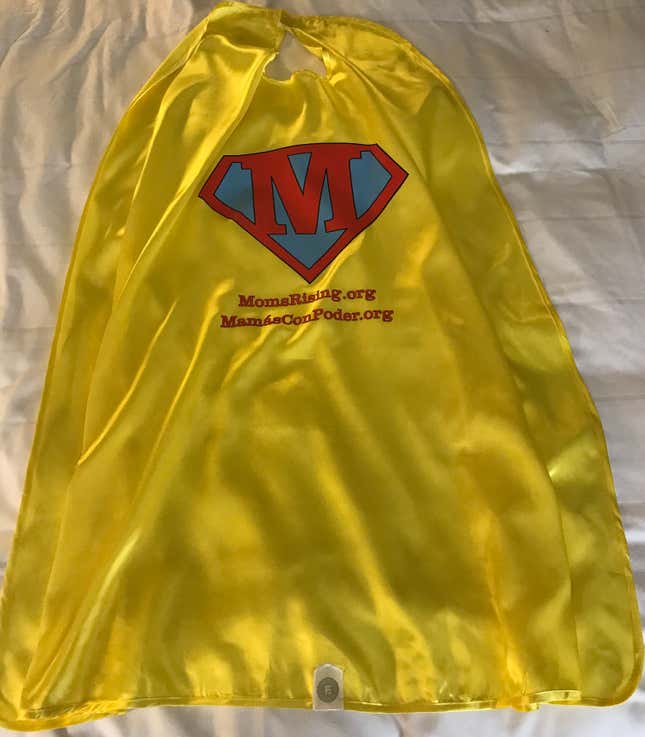 Far-right groups plan to keep up the pressure in coming days, hoping to change the women's minds. For these senators, "there will be a ton of pressure from activists and constituents to not be a fraud," said one Tea Party think tank staffer. "The phones won't stop ringing," he predicted.
Murkowski's office is getting hundreds of phone calls a day from her constituents about health care, a spokeswoman in Washington DC said on Wednesday, but they have been split between supporters of keeping and repealing Obamacare.
Just as the right is attacking the three women, the left is defending them. MomsRising, an activist group, plans to present all three with superhero capes at the Capitol this week. "We're trying to send the message that Moms across the nation are backing them up," said Donna Norton, a Moms Rising co-founder.