To get faster internet, the Solomon Islands, a struggling island nation northeast of Australia in Oceania, plans to lay an undersea fiber optic cable about 4,000 km (2,485 miles) from its capital Honiara to Sydney. Currently it relies on satellite-based services that are slow, unstable, and expensive.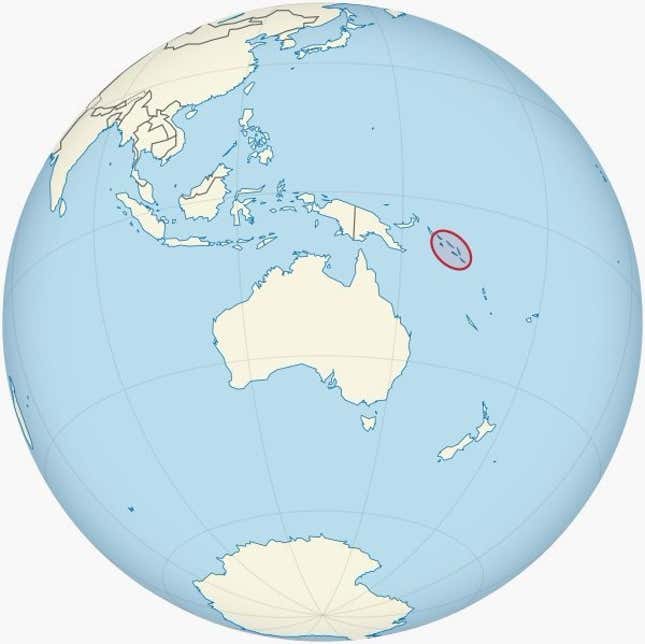 Australia was fine with the idea—until, suddenly, it wasn't.
The problem: The Solomons wants China's Huawei, a smartphone and telecommunications equipment maker based in Shenzhen, to lay the cable. Australia has been leery of Huawei before, and so has the US.
In 2012, cybersecurity fears led Australia to ban the company from tendering for contracts in the $38 billion National Broadband Network, on advice from the Australian Security Intelligence Organization.
In 2012, US lawmakers blocked deals and mergers involving Huawei and its crosstown rival ZTE. They worried that potential Chinese state influence on the companies could pose a security threat.
According to Fairfax Media, Honiara abruptly abandoned plans to sign up a US-British firm to lay the cable and last year began working on an opaque deal with Huawei instead. It also reported that the lack of transparency in that deal prompted the Asian Development Bank, which would have helped with financing, to withdraw its support.
The Solomons recently signed a memorandum of understanding with Huawei's marine unit, paving the way for work to begin on the project.
Now it appears Australia is pressuring the Solomons to drop Huawei from the project—or else. According to Fairfax Media, Nick Warner, head of the Australian Secret Intelligence Service, told the Solomons prime minister that if the project goes ahead with Huawei, the Australian government wouldn't issue the license for landing rights in Sydney. Quartz has asked Huawei for comment and will update with a response when it's available.
But Warner reportedly also made it clear that Australia was still all for the project, which promises to help boost the island nation's economy—just not if Huawei is involved.