Anthony Scaramucci has been forced out of his job as White House communications director after only 10 days on the job, the New York Times reports (paywall). His extremely brief tenure was characterized by public spats including a profane phone call to the New Yorker's Ryan Lizza in which he heaped venom on colleagues and pressured the writer to reveal his sources.
Let's take a look back at the pictures that defined his time as communications director.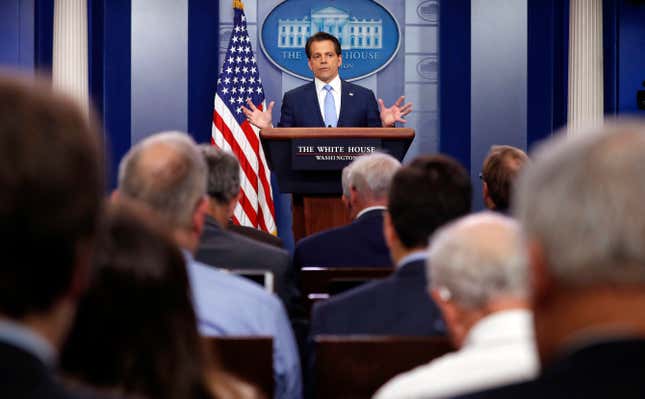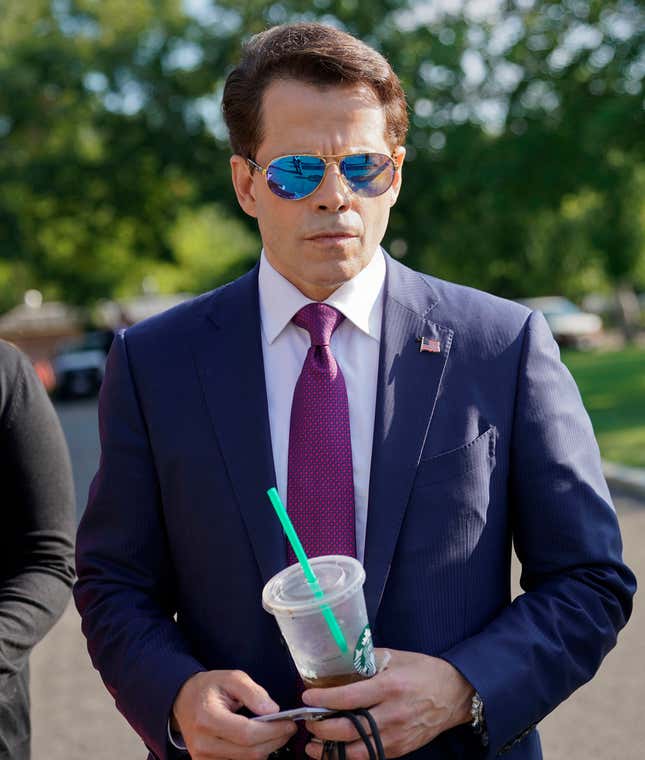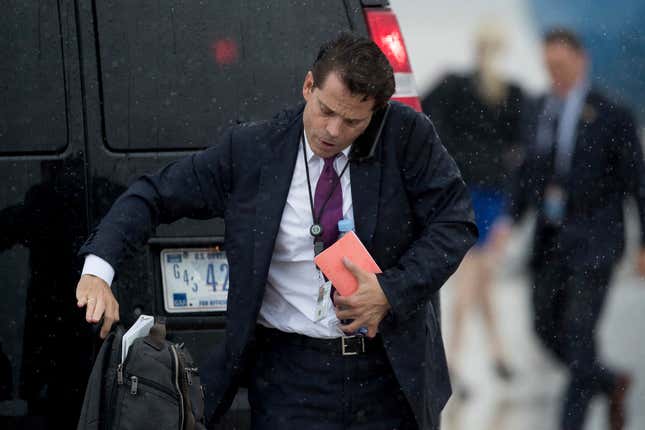 I think that's about it.