Stargazers have much to be excited about this August. Along with a meteor shower expected this month, Aug. 21 will see a total solar eclipse stretching across North America. The highly anticipated three hour blackout is a once-in-a-generation occurrence.
Everyone knows you're not supposed to look directly at a solar eclipse, but as long as there have been cameras, people have tried to photograph them. NASA has given a tepid OK on using your smartphone to take quick snap of the eclipse, as long as you follow basic sunlight safety precautions.
The earliest image of a solar eclipse is believed to have been taken by a Prussian daguerreotypist Johann Berkowski, who captured a solar eclipse over Königsberg in 1851.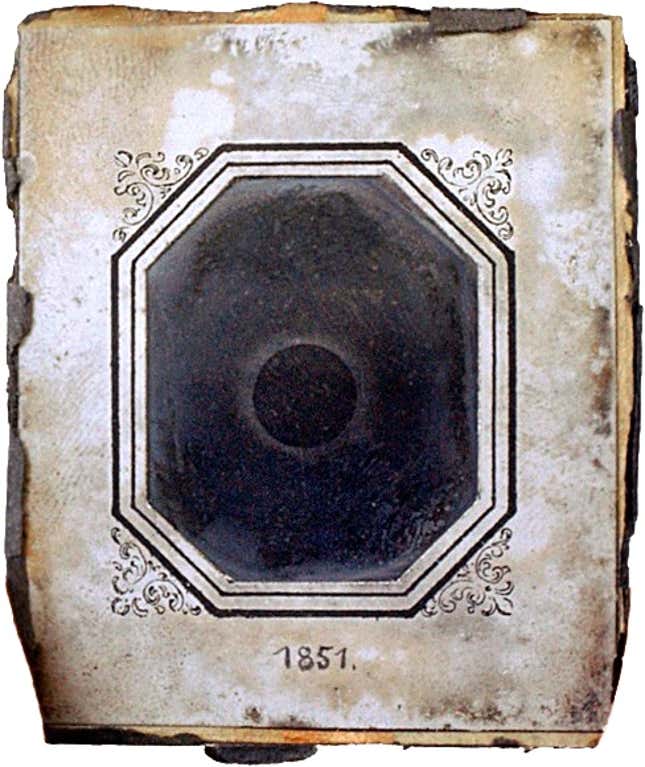 As Hyperallergic noted, for those who are really passionate about the phenomenon, many very old images of past eclipses can also be seen in the collections of New York's Metropolitan Museum of Art: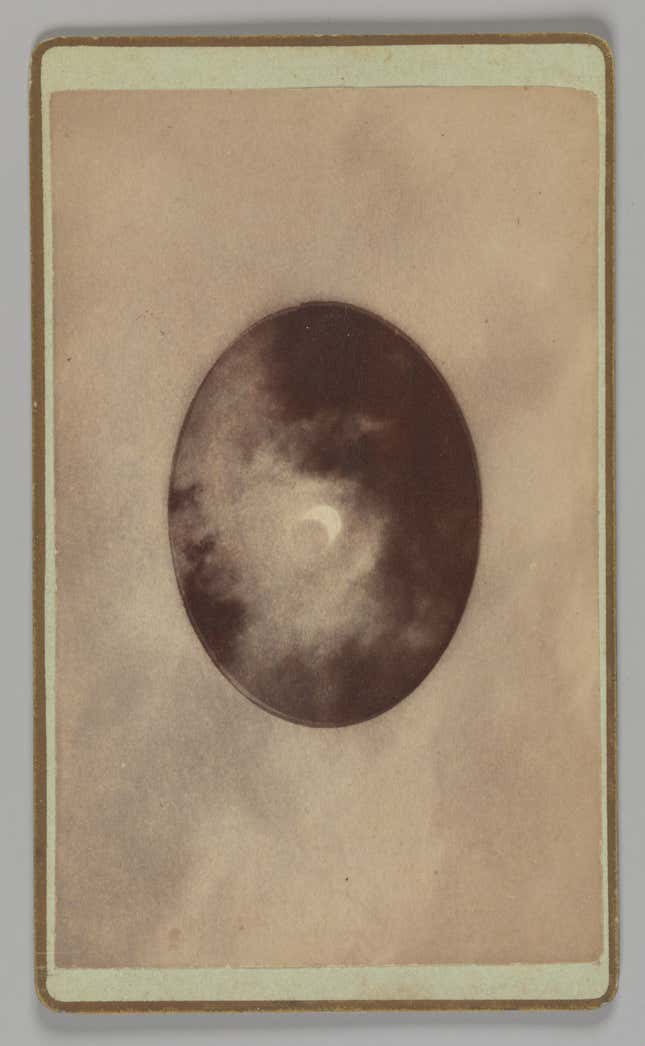 And recently discovered glass plates, forgotten in the basement of the Niels Bohr Institute in Copenhagen offer some extremely early and startling crisp images of the moon during a lunar eclipse: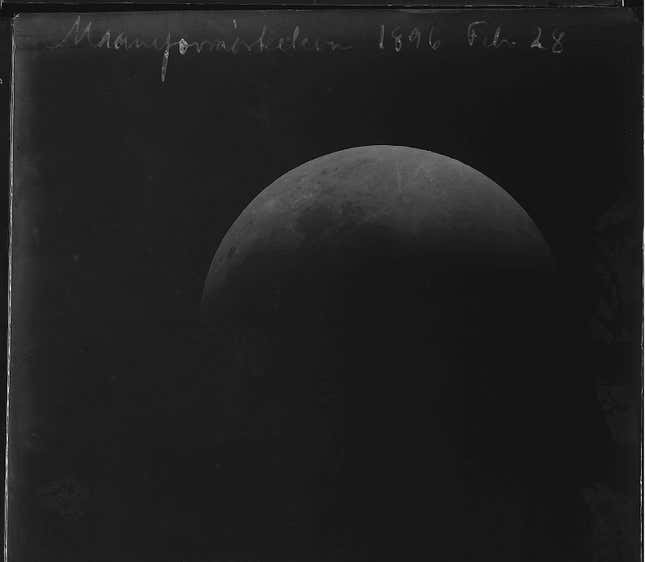 Some other early examples: