Europe's transnational crime-fighting agency has a new strategy for catching criminals. Instead of grim "Wanted" posters, in-house designers at Europol have created 21 digital postcards featuring the region's most elusive criminals. The postcards pair each "Wanted" person's identifying information with colorful tourism motifs and gently menacing notes.
"Dear Jaako, We know you are a master of forgery but there's only one Santa and he wants you back. Warm greetings, The Police," reads the postcard for 42-year old Finnish citizen Jaakko Ilari Nurminen who is accused of forgery and financial fraud.
For 61-year old Austrian Tibor Foco, who escaped from prison in 1995 while serving a life sentence for murder, another postcard reads, "Servus Tibor, We haven't seen you in a while! We have one more space left on our next ski trip. Please come back to enjoy our beautiful Alps. Bis bald, Polizei Österreich"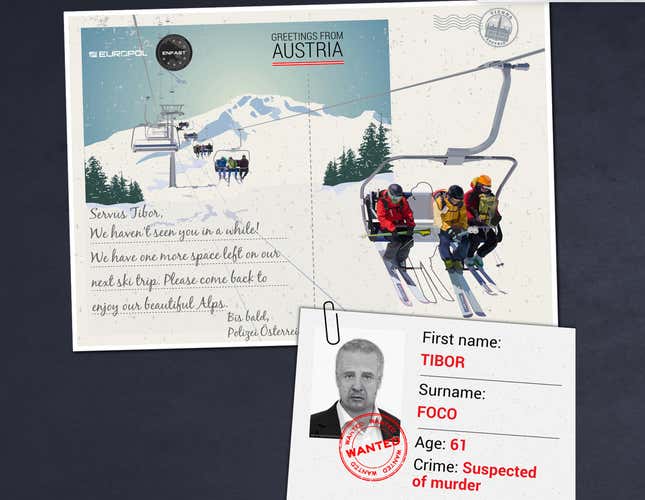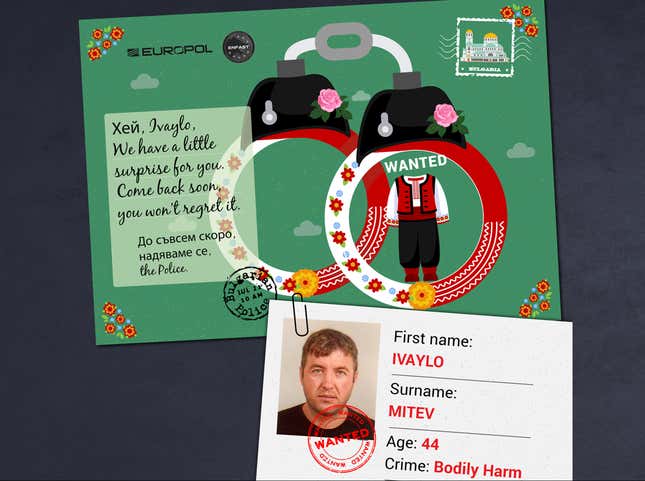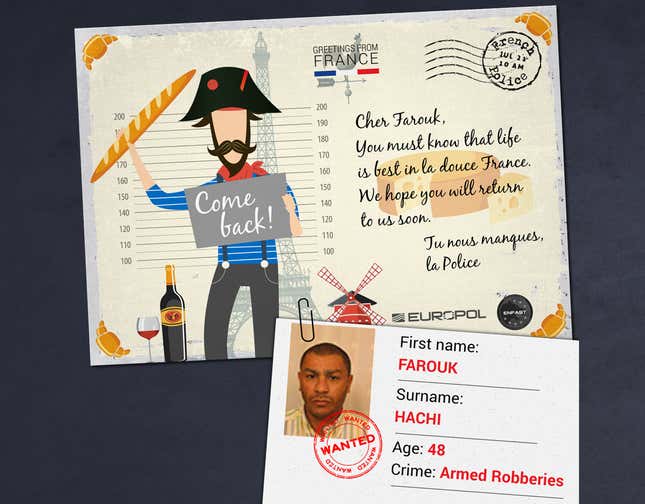 Adding a friendly element to mugshots of hardened criminals is supposed to encourage the public to share information on their social media channels, Europol spokesperson Tine Hollevoet explains. "The help of the general public is really crucial," says Hollevoet.
Last December, Europol experimented with another, equally unusual "Wanted" format: A "Europe's Most Wanted" advent calendar, which featured a different criminal for each of the 24 days leading to Christmas. Housed in a slick, branded website called "Europe's Most Wanted," the campaign resulted in three arrests. Among those captured through a tip was an alleged British child sexual offender who had eluded authorities for seven years. He was found working in a sports bar in Amsterdam.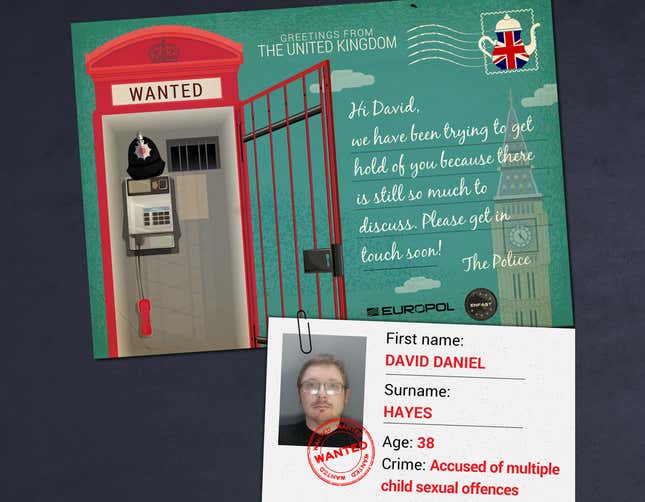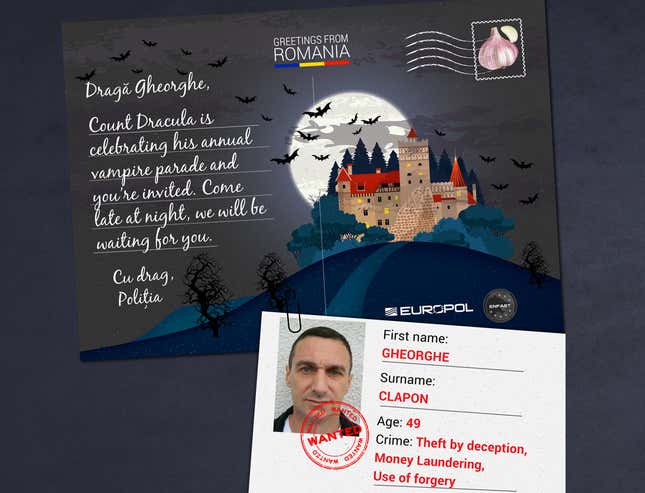 Europol's new postcard series is timed for the European vacation month of August, when many will be flocking to beaches and other tourist attractions. Hollevoet says they believe most criminals are hiding in these areas.
The Hague-based agency's creative crowdsourcing approach seems to be working. Hollevoet tells Quartz that since "Europe's Most Wanted" website launched in January 2016, 36 criminals have been arrested, with 11 of those arrests resulting from tips from the public.