A stunning landscape is nothing without a sense of scale, and the most powerful nature photography often plays on a viewer's feeling of smallness in relation to the mountains, valleys and oceans depicted. Recent finalists from the 2017 Photo Awards by photo sharing community EyeEm perfectly illustrate this concept.
Throughout its "Great Outdoors" category, the inclusion of human figures or evidence of a human presence in the composition brings a concrete measuring stick to the nature's wildness. That human element brings the image down to earth, but it also heightens the photograph's wildest elements. That gorgeous sunset isn't a computer-generated gradient, and that ocean isn't an endlessly repeating pattern once a person's in the frame. Those dunes can't be confused with a zoomed-in sandbox.
For viewers, this photographer's trick bridges the gap from intangible image to real destination—and allows us to travel in our imagination.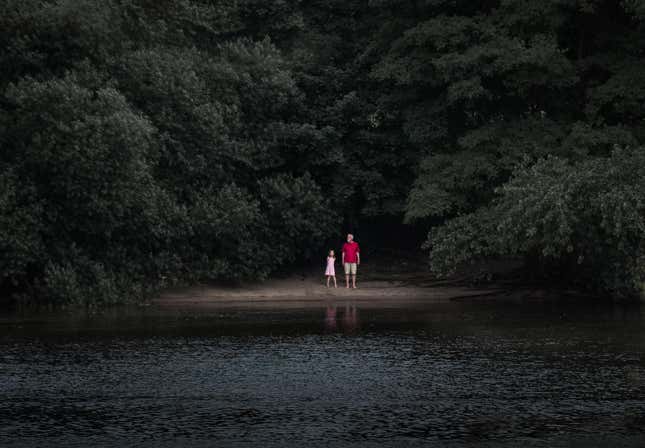 Bremen, Germany