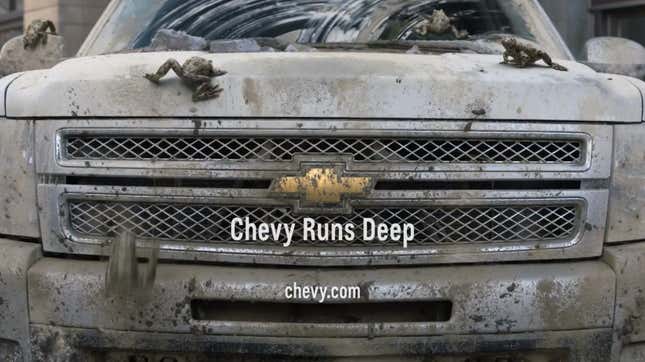 The ad agency business has gone through many changes in the last 20 years. The internet and the growth of social media have made dramatic differences to the way in which consumers can be reached and influenced. But equally profound has been the way agencies have been restructured and reorganized by their respective holding companies in an attempt to offer a better return on investment to their increasingly dissatisfied clients. 
In April, General Motors' chief marketing officer, Joel Ewanick, created a new kind of ad agency called "Commonwealth." It would consolidate Chevy's global advertising, which had been handled by 70 shops, into a single agency. This would be achieved by kludging together San Francisco's Goodby Silverstein, an Omnicom agency, and McCann Erickson, New York, an Interpublic company. Despite the trend where holding companies create teams dedicated to serving a single large client, this one in particular was a strange beast. It required competing holding companies to work in unison, which is an arrangement that ultimately must be doomed to failure.
The new uber-agency, based in Detroit, is now employing 300 employees seconded from the two constituent agencies. No word yet if these people were drugged and shipped from San Francisco and New York by force, or chose to move to Detroit of their own volition. The plan was that the work would flow through global hubs, operating in Detroit, Sao Paulo, Milan and Mumbai, which in my humble opinion, ensures maximum confusion and pours gas on the flames of national rivalries. However, Ewanick claimed this new venture would save GM about $2 billion from total expenditures of more than $20 billion in the next five years. Will someone remind me to call GM in 2017 for an update?
In July, Ewanick once described by GM management as a "maverick," was escorted off the premises, under what are still mysterious circumstances. Apart from the creation of Commonwealth, he'd pulled GM out of Facebook a couple of days before the social network's IPO. (Rumors that Zuckerberg issued a fatwa on him are unfounded.) He also declared that advertising on the Super Bowl was inefficient, and would be a no-no in future. And to top it all, he signed a seven-year sponsorship deal with Manchester United worth $559 million.) Within days, he was dismissed, because in the words of a GM spokesperson: "He failed to meet the company's expectations of an employee of the company."Wow, none of that "exploring new opportunities" line for these guys.
Now, GM has announced the arrival of Chevy's new CMO, Molly Peck, who is a 12-year GM ad veteran with 11 years on Chevy and the last year responsible for Cadillac's marketing. Which raises the question, what will Peck do with Commonwealth? Unlike Ewanick, she is a big fan of social media, and based on her long tenure as Ad-Fuhrer for Chevy, is probably a big football fan, the American kind, not the soccer hooligan version. She also had a 10-year relationship with Chevy's previous ad agency, Campbell-Ewald, which Ewanick, in his maverick style, replaced with Goodby Silverstein, an agency he had worked with at Hyundai and Porsche. Do you see the pattern here? CMOs usually feel comfortable with what they know. And Peck doesn't know Commonwealth from a hole in the wall.
I am sure that in her new job, Peck demanded the freedom to make her own choices. That's why I'll make a bet that right now much midnight oil is being burned at Goodby, McCann, and yes, Campbell-Ewald, on exactly how many expensive hoops they will have to jump through to hold on to, or win back, one of the world's biggest automotive accounts. Peck can look forward to several months of fawning attention and some very good eating. She may even get a luxury box at the Super Bowl! Stay tuned.