When the undefeated boxer Floyd Mayweather and the mixed-martial arts champion Conor McGregor square off in a Las Vegas boxing ring on Aug. 26, it won't just be a battle between two fighters. It'll be a battle of two celebrity brands.
The massive hype around the event has as much—maybe more—to do with the brash personas the two showmen have built up for themselves as anything that might happen in the fight, which most expect Mayweather to win easily. To maintain these outsized personas, they'll be considering how they look as they climb into the ring—and of course, what they're wearing.
Mayweather has something particularly showy planned. He'll enter the bout wearing a custom robe and trunks by designer Philipp Plein, known for his sometimes gaudy luxe sportswear and over-the-top runway spectacles. His support team will also be decked out in bespoke outfits by Plein. Mayweather and Plein have entered into a two-year deal that will include four Philipp Plein collections bearing the Floyd Mayweather brand name, as well as appearances by Mayweather at brand events.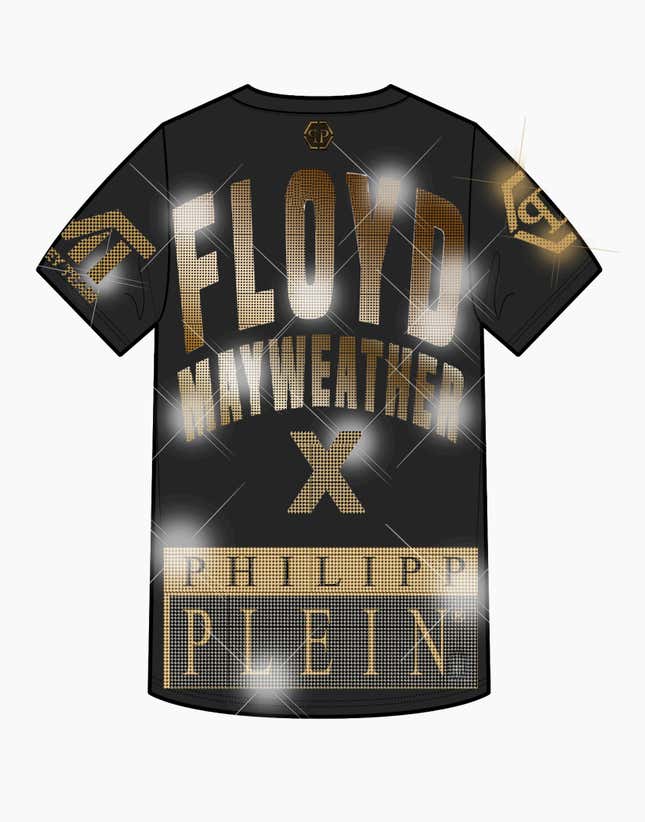 The partnership launches officially the night of the Mayweather-McGregor fight, and will include a capsule collection presented at Plein's Las Vegas flagship after Mayweather and McGregor weigh in on the day before their fight.
McGregor, meanwhile, will turn up to the fight wearing his own custom clothing. First, he hinted in an Aug. 10 Instagram post that his robe will be one that was made for him by Versace. In the post, he thanked Donatella Versace for the gift, which is emblazoned with his nickname, "The Notorious," and covered in the Versace name.
And then McGregor is also launching a clothing line of his own (paywall) following the fight. He's partnering with custom-clothing label David August for a ready-to-wear collection of tailored clothing called August McGregor. It will start with at least 10 looks for spring 2018. The suits will go for $500 to $1,200, while shirts and accessories will begin at $650.
McGregor and August already have an established relationship. The label has been making many of the suits McGregor wears to press events, including one suit that let McGregor get in an early shot at Mayweather. At a joint press conference with Mayweather in July, McGregor wore what appeared from a distance to be a relatively conservative pinstriped suit. On closer inspection, the stripes running down the suit repeated the words "Fuck you."
The fight itself may or may not satisfy fans' expectations. Mayweather's last fight against Manny Pacquiao, rather than the brawl many wanted, wound up being a display of Mayweather scoring points without taking much punishment. The lead-up to the bout, however, is just as big a spectacle as you could hope for.
This story has been updated to include news of McGregor's fashion line with David August.