Britain's most iconoclastic sports car brand is finally caving to peer pressure.
Jaguar Land Rover announced today that starting in 2020, all of its new vehicles will have a fully electric or hybrid option. The news, revealed at the automaker's first "Tech Fest" event in London, comes only a year after the company said that it would offer more environmentally friendly versions for half of its new models by 2020; increasing pressure from lawmakers and competitors has pushed JLR to pursue more aggressive goals.
In the next few years, more stringent emissions regulations will go into effect in many of the company's key markets. The EU, for example, aims to cut the CO2 emissions of all its new cars 40% by 2021 compared with 2007 levels.
Meanwhile, several major automakers are now scrambling to keep pace with Tesla in the growing electric vehicle market. In July, Volvo committed to electrifying all of its car by 2019; in August, Aston Martin said it will go completely hybrid by 2025. Promptly following JLR's announcement today, BMW promised to create 12 all-electric and 13 hybrid models by 2025.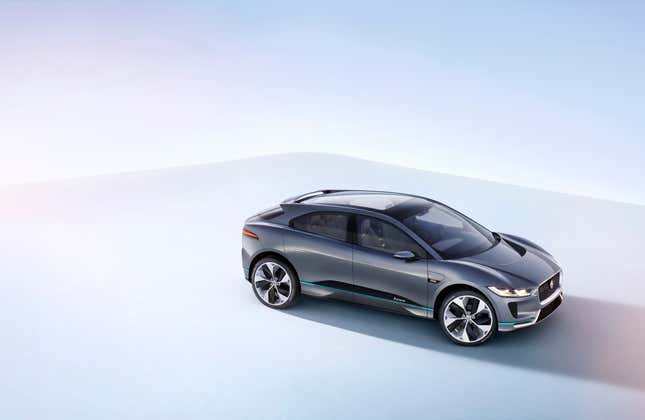 At Tech Fest, which featured a series of debates and a public exhibition about the future of mobility, JLR also showcased three fully electric car designs. The first was the Jaguar I-Pace Concept, announced last November: a sleek SUV that can go from 0-60 mph (97 km per hour) in four seconds and has single-charge range of 500 km (311 mile). It will be the company's first fully electric vehicle and will go on sale in 2018.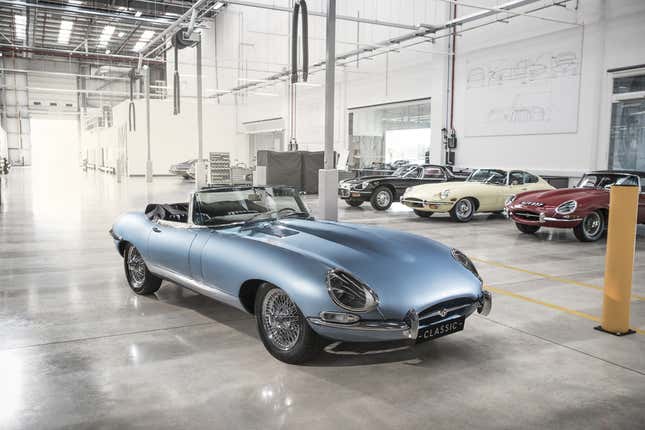 Alongside the I-Pace, JLR presented the E-type Zero, a restored and electrified version of the 1968 Series 1.5 Jaguar E-type Roadster classic. The car isn't meant for sale, but Tim Hannig, director of Jaguar Land Rover Classic, said in a press release that the company would be gauging "the reaction of our clients as we investigate bringing this concept to market."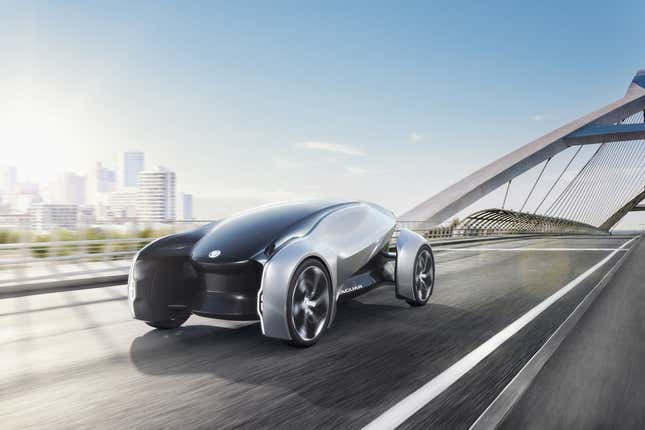 Finally, JLR introduced the Future-Type, a concept car that is fully electric and fully autonomous, and imagines mobility needs in 2040 and beyond. The narrow body is designed to navigate through traffic jams and squeeze into tight parking spaces. It is also equipped with a removable, voice-activated steering wheel that can summon a shared vehicle for a customer's commute.
"One thing is clear: The future will be electric," JLR's chief executive Ralf Speth told the BBC.