As Hurricane Irma barrels toward the southeastern US, it can be difficult to stay on top of the storm's erratic movements and fluctuating intensity. Fortunately, MyRadar, developed by Andy Green, the founder and CEO of the software application development company ACME AtronOmatic, uses NOAA data to display live updates of the location and intensity of the storm, as well as hurricane and storm surge warnings.
The app has a free version and a paid "Hurricane Tracker" upgrade for a one-time fee of $2.99. The free version shows real-time wind and weather patterns that allow you to track the current status of a hurricane, and the paid tracker adds additional details, such as the storm's past position and strength, its current category and maximum wind speeds, and the "cone of probability"—what path it will likely take over the next couple of days.
To use the free version to track Irma, tap the layers icon (to the left of the play icon) on the bottom of the screen, and turn on the "winds" and "warnings and watches" layers.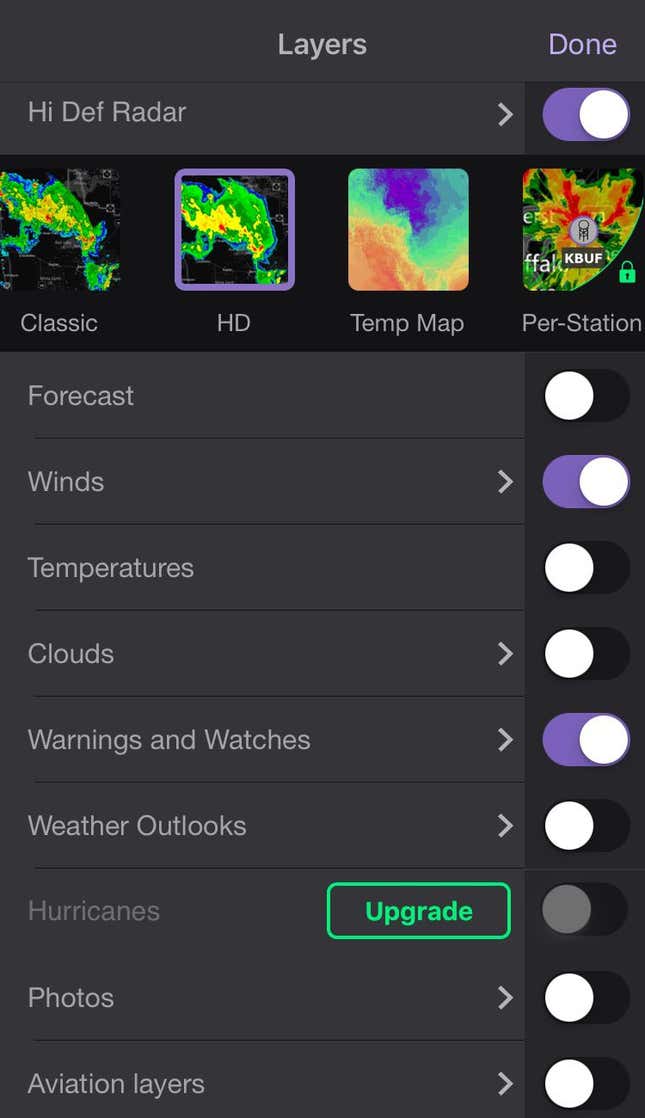 Tap "done." Your display will look like this: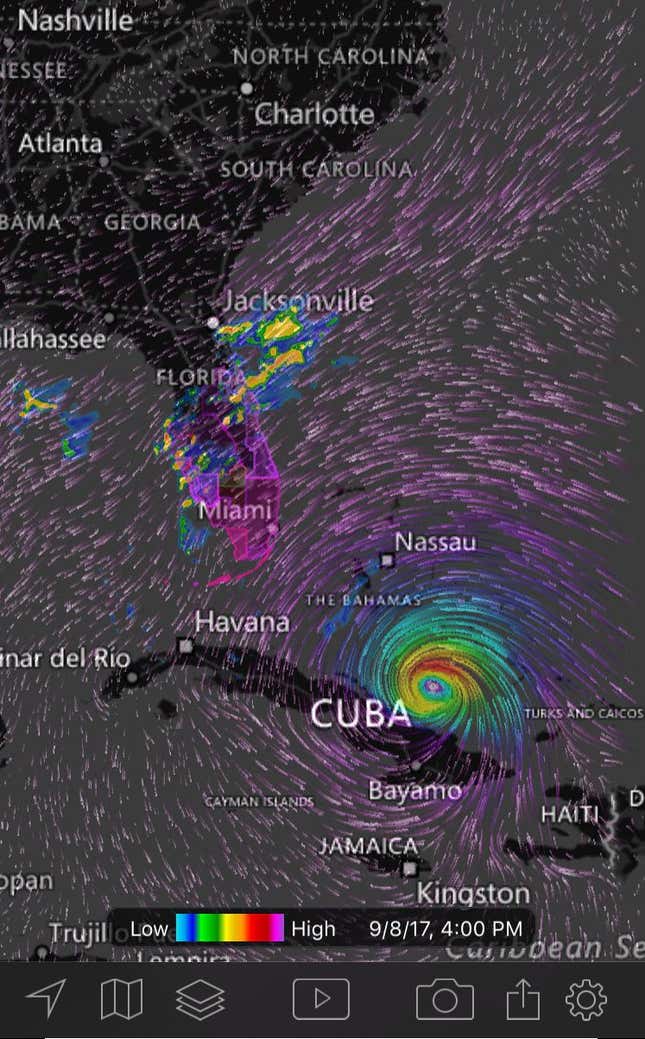 Here's a clearer look at just the "warnings and watches" layer: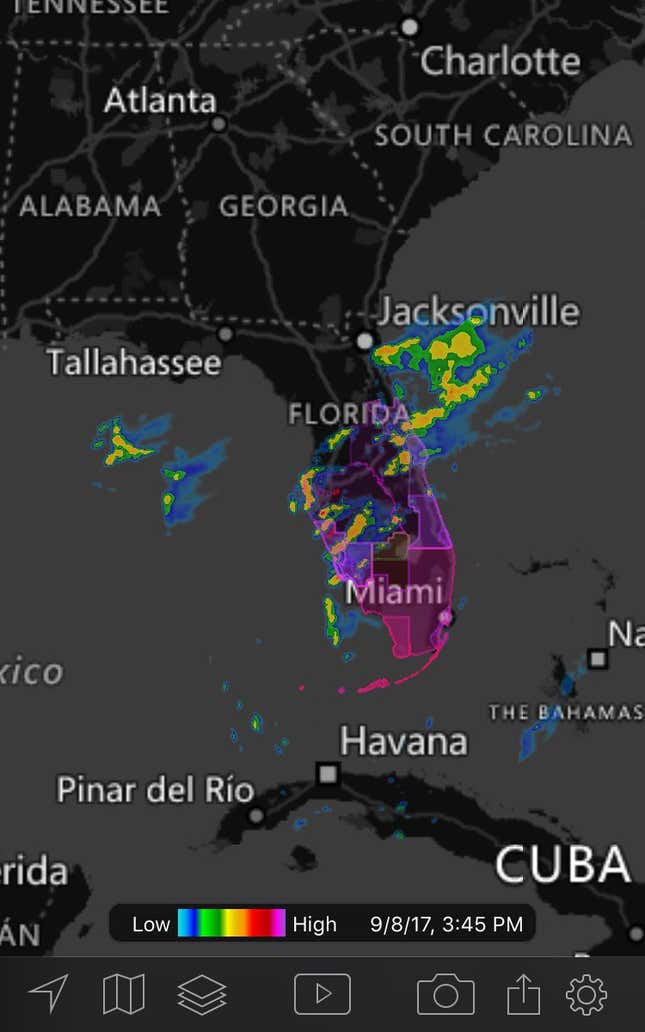 Tap on the translucent shading over Florida to view more details on the warnings.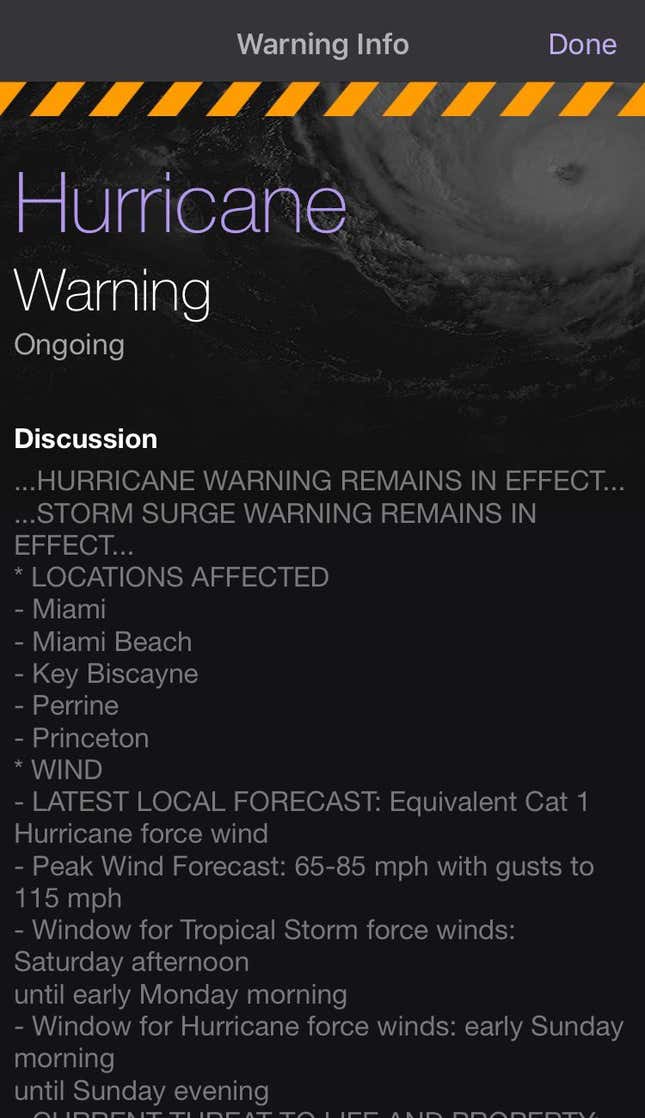 Here's what the paid version looks like: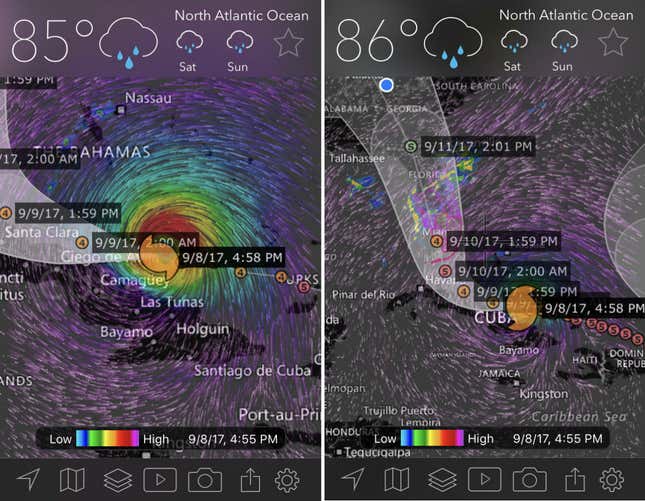 If you're in an area that will likely experience power outages, don't forget to also follow Quartz's tips for extending your cellphone's battery life. Stay safe.