Germans are living the best life, but the French and Danish are not so far behind.
For the sixth year in a row, Germany gained the top spot in the Quality of Nationality Index (QNI), a ranking of nationalities based on the levels of freedom and quality of life citizens enjoy. The study was conducted by law professor Dimitry Kochenov and published by UK-based international immigration consultants Henley & Partners, who also produces an annual ranking of the world's most powerful passports.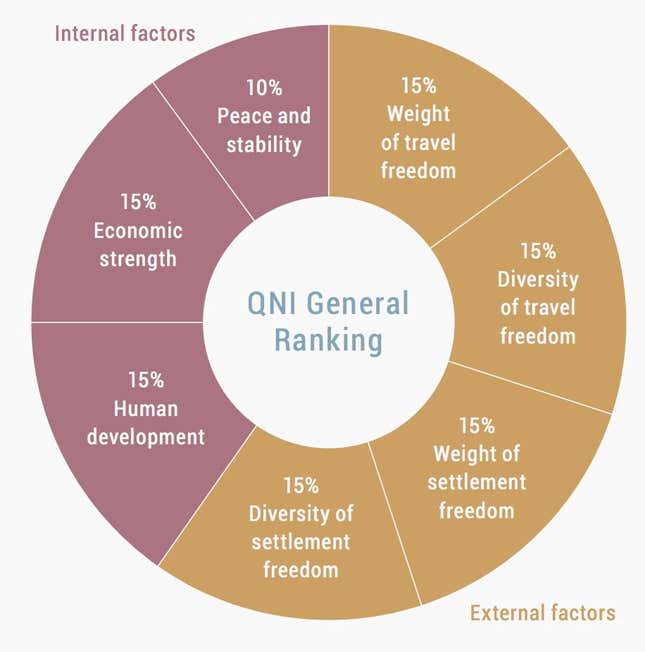 More than a simple nation brand perception index, the QNI posits to be the world's only objective measure of nationality. Researchers mine data from the World Bank, the International Air Transport Association, the Institute for Economics and Peace to judge the opportunities and limitations based on an individual's nationality. Each country garners an aggregate score based on their economic prosperity, human development, political stability and the ease of travel and overseas employment opportunities for its citizens.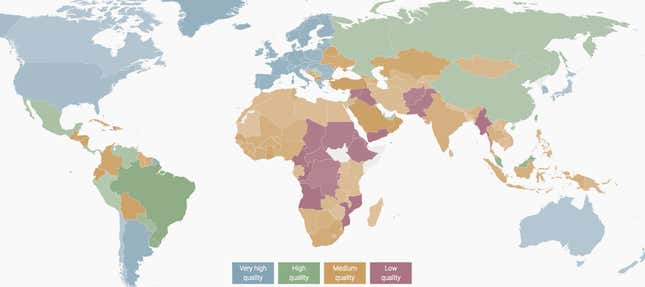 Germany garnered 82.7% out of 100. France and Denmark is tied at second place at 82.4%, and Iceland garnered the third spot with 81.3%. The US is in 29th place because of its weak scores in "settlement freedom" and "peace and stability" categories. On the bottom of the QNI is Afghanistan with a score of 14.6%.
The UK is ranked 12th this year, but Kochenov warns that their score will likely plummet after Brexit is implemented. "The UK is about to establish a world record in terms of profoundly undermining the quality of its nationality without going through any violent conflict," explains Kochenov, who is at the helm at the EU Constitutional Law department at the University of Groningen in the Netherlands. Kochenov warns, "the moral is simple: EU citizenship is an extremely valuable resource and getting rid of it—crippling citizens' horizon of opportunities— should not be taken lightly."