Chromecast, Google's new video and music streaming product, is a sexy little number. The size of a thumb drive, it promises to deliver digital content to your TV with unprecedented ease. Here's how Google's long-awaited addition to the living room stacks up to other options on the market (spoiler alert, it's going to blow them out of the water).
GAME CONSOLES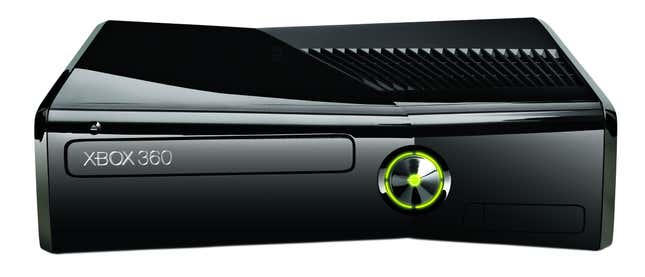 1. It makes sense for gamers
The PlayStation 3, Xbox 360 and Wii are all decent options for streaming video content—and they have the added benefit of playing hard copy movies, though only the PS3 can handle Blu-ray and the Wii requires some extensive hacking for even standard DVDs. The PS3 and Wii both offer Netflix, Hulu Plus, and Amazon video access for free, while the Xbox requires an Xbox LIVE Gold membership to access the same for around $5 a month.
All three are relatively expensive at $200+, and they're larger than options that focus strictly on video streaming. But for gamers who'll have them set up anyway, it's probably not worth buying a separate streaming device. With the release of the Wii U, all three options offer HD quality video.
APPLE TV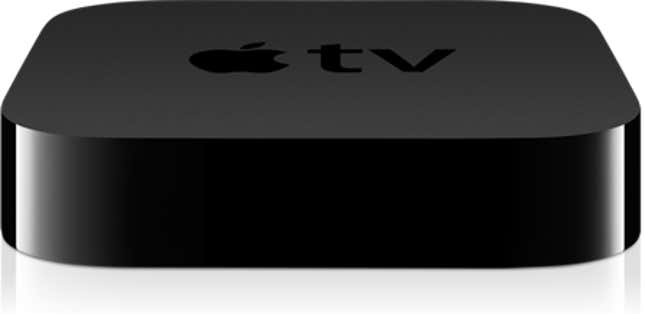 2. A crowd favorite
Apple TV has been doing pretty well: In 2012, it grabbed 56% of sales for video streaming devices. Like Chromecast, you can use your cellphone (well, your iPhone) as a remote. But AirPlay, which allows you to mirror a display on your TV, only works with iPad, iPhone and iPod touch, and apple computers. So the product is unsurprisingly Apple-centric.
The Apple TV is pretty small, fitting into the palm of your hand, but it does require an HDMI cable connection to your monitor. The box retails for $99, but if you buy the required HDMI cable from Apple, the total cost will be $118.
ROKU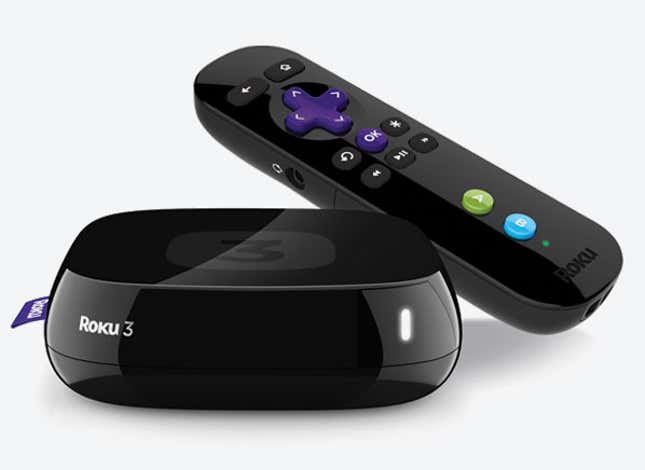 3. Apple TV, minus the Apple
Similar in size and price (at $89 USD) to Apple TV, Roku streams everything but iTunes and YouTube. It's got a great interface or a sleek design, but you have to use the included remote. On the bright side, the remote has a nifty headphone jack for private listening.
Roku's previous model, the Roku LT, is available for around $50, and sacrifices only a bit of video quality (it can stream content in 720p, but the Roku 3 can stream in 1080p) and the option to connect via ethernet instead of wifi.
CHROMECAST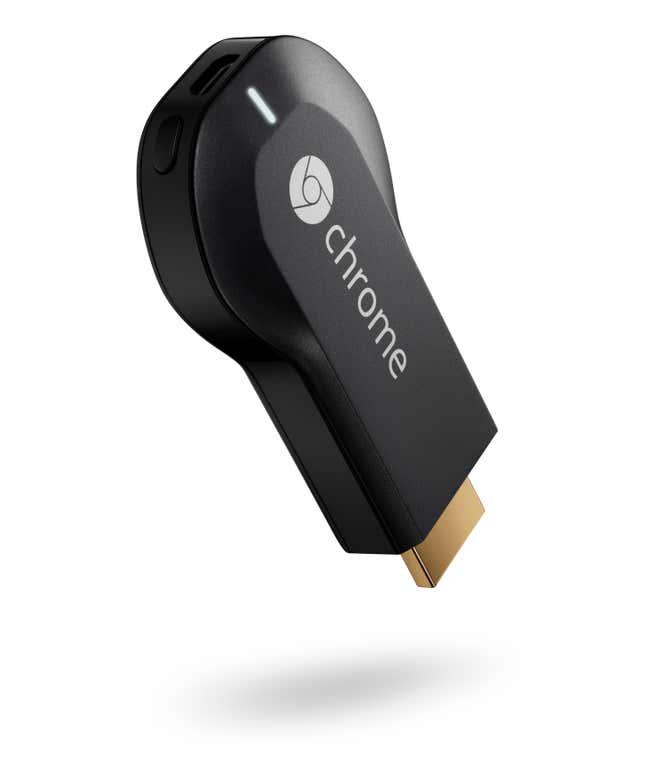 4. If it's half of what Google's claiming, it's a winner
Chromecast has a few potential advantages over other streaming devices on the market: size, price and adaptability. Google promises a plug and play interface, where the tiny USB activates as soon as it's connected to an HDTV in range of a WiFi network. At $35, it's markedly cheaper than other options—and its utter portability (especially if it really connects as quickly and easily as Google would have us believe) means that it could replace multiple streaming devices in a household with more than one TV.
Like Apple TV, Chromecast allows for phone integration, but the Google's streaming device won't discriminate based on the make of your smartphone. Most importantly, you can use your laptop to connect wirelessly as well—and, according to Google, you can "cast a Chrome browser tab with anything from photos to music to video from your Windows or Mac laptop or Chromebook Pixel to your TV at home." That's the major difference.
Finally, there's a streaming device that allows you watch streaming video on your TV the same way you watch it on your laptop (no matter what brand it is). Chromecast has YouTube, Google Play and Netflix Apps, but you'll also (hypothetically, as the Chrome integration is in Beta) be able to watch video from any streaming service you want. Chromecast appears to be the first device to really, truly bring your computer's full functionality to your TV monitor.
And yet, the product has a lot of promises to deliver on. It also has some downsides: With no option for connecting via ethernet, you'll need pretty awesome wifi to ensure that it works consistently. And it can't power itself via your TV, so it actually requires connection to a power adaptor. It's sleek, but the added cord means it's not quite as sleek as Google's promo images would suggest. Still, with a price tag this low, there are bound to be plenty of people willing to test its claims.