This weekend, the San Ysidro border crossing—which connects San Diego in California to Tijuana in Mexico—is shutting down.
For 57 hours from Sept. 23-25, tens of thousands of travelers will need to find another way from the US into Mexico. All southbound traffic—cars, trams, trucks—will be stalled. Northbound traffic will flow as usual and pedestrian crossings in both directions will be safe.
San Ysidro is the busiest land border in the world and the biggest border crossing in the western hemisphere, with around 50,000 vehicles and 25,000 pedestrians heading into the US each day. It can take around 35 minutes to cross the border in a standard lane, according to US Customs and Border Protection.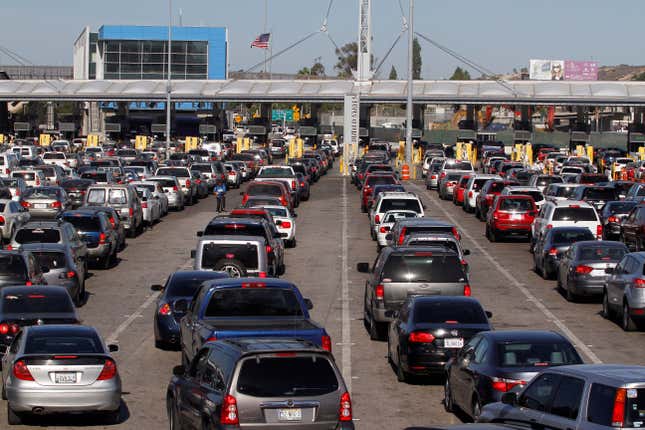 California officials are taking the bridge offline to implement the final phase of a $741 million expansion of the border. While traffic should be up and running by noon local time on Monday (Sept. 25), officials anticipate expansion-related traffic jams well into 2019. To make things worse for the desperate this weekend, all traffic will be redirected to Otay Mesa, which has only five check points and is nine miles away.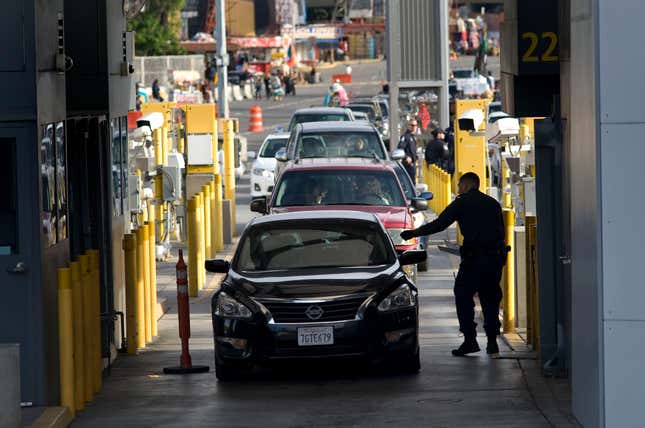 But the expansion is a necessary inconvenience: the San Diego Association of Governments predicts an 87% jump in traffic at the border by 2030. The aim of the new renovations is to double the number (paywall) of southbound lanes feeding into Tijuana and add an extra eight northbound inspection lanes. (This will bring the total number of lanes leading from Mexico to the US to 33.)
In anticipation, officials have called the mess another "Carmageddon" after the jams that followed the 2011 shutdown of the 405 Freeway in LA. And, of course, this expansion of the crossing comes at a time when the US federal government under president Donald Trump pushes to build a wall between the US and Mexico.