A wealthy sheikh from Oman paid £25 million ($34 million) to buy two flats so his family, friends, and staff could live next to luxury department store Harrods in London's Knightsbridge neighborhood.
According to a statement from real estate agent Rokstone, it's the biggest flat deal in southwest London for the past two years. The buyer is an ultra-wealthy businessman from Oman whose fortune comes from retail (Rokstone says it can't provide more details of the buyer and his family due to a non-disclosure agreement). The agent noted that "the family were not interested in any address other than Knightsbridge," as the property had to be close to Harrods.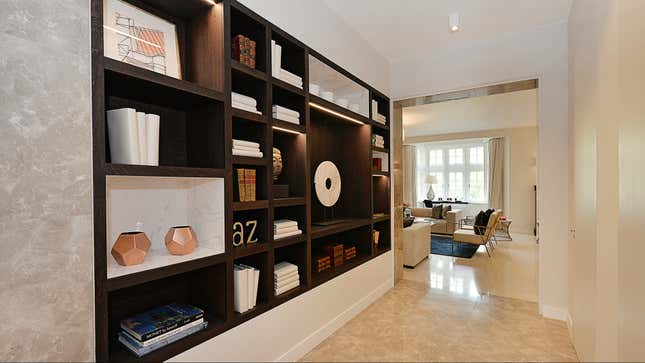 The two apartments are next to to each other, in two grand period buildings. The main flat, with 6,000 square feet and five bedrooms, was bought for £17 million and is where the sheikh's immediate family intend to live. The second flat, with 2,400 square feet and four bedrooms, was purchased for £8 million and is for extended family, overnight guests, and staff.
Since 2016, a hike in stamp duty, a tax applied to home sales based on the purchase price, has hit the luxury property market, stoking fears that it will put off wealthy overseas buyers of high-end London homes. But this sale suggests the ultra-rich are willing to fork out millions in extra tax for posh properties if they meet their exacting requirements.