It's nearly the holiday season (despite the weather in the US), and Amazon will have a slate of new AI-powered products ready.
The company is looking to secure its dominance in voice computing, which many predict could be as impactful as the shift to mobile phones. If you talk to a computer, Amazon wants to be the one listening and talking back.
Here's what the company announced:
A new Amazon Echo
The new Echo is said to have a renewed focus on sound quality—likely to compete with Apple's HomePod—and will be customizable with six different colored cases. This is the first update Amazon has made to its flagship Echo device since 2014. It will cost $99.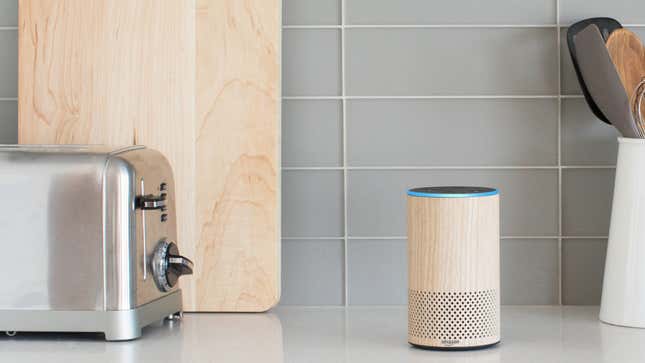 The Echo Connect
In addition, Amazon is releasing a new kind of device called the Echo Connect. Plug it into your landline (if you have one), and use it to make calls like you would with any other phone. The speakerphone—slightly reinvented.
Echo Buttons
These little buttons extend the functionality of an Echo, which until now was mainly limited to voice interaction. Amazon already makes Dash buttons to order products from its website with one click; the new Echo Buttons aren't tied to any one action. They'll cost $20 for 2.
The Echo Plus
Amazon's original Echo design isn't dead, as you might have thought by looking at the redesigned Echo above. The Echo Plus is everything the old Echo was, plus the ability to control smart-home objects. With the Echo Plus, Amazon claims you won't need to tinker with any of your smart-bulb apps—all the setup is handled by the Echo, all by voice. It will cost $149.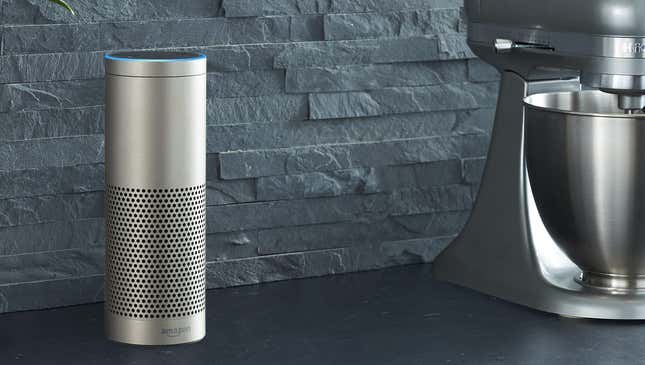 Routines
Say one command to Alexa on an Echo device, like "Good morning," and you can have it turn on the lights, read the news, and start your smart tea kettle.
New Fire TV
Amazon's newest Fire TV device plays 4K and comes with a remote that summons Alexa. The company is locked in a dead heat with Roku and Google's Chromecast for control of the market, each now hovering around 22-23%. It's priced at $69.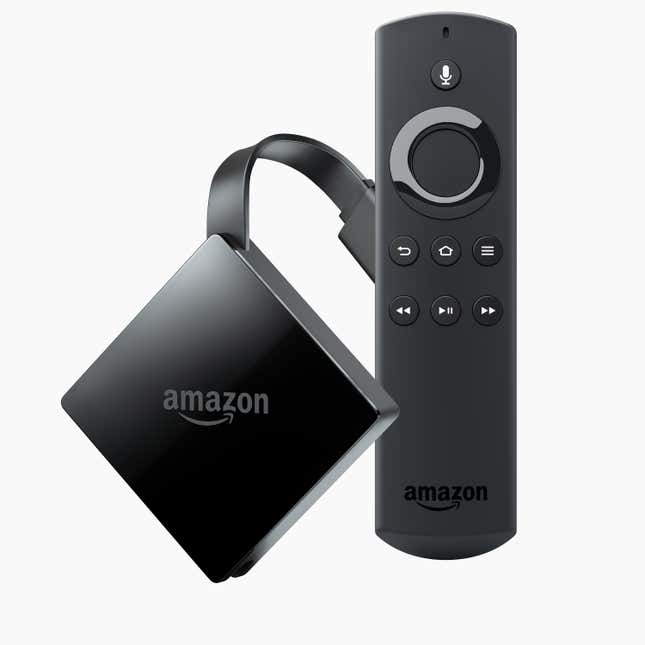 The Echo Spot
For those who use Echo Dots like alarm clocks (the author included), Amazon built an Echo with a 2.5″ screen. It's becoming clear that Amazon will make as many Echo devices as there are potential use cases for voice technology. The Echo Spot will cost $125 and be available in December.