Imagine if you could erect a building for real-size humans, made entirely of LEGO bricks. A version of that dream came true last month with the opening of LEGO House—a striking 12,000 sq. meter stacked structure in the center of Billund, Denmark. Clad in ceramic tiles in the exact proportion of LEGO pieces, its architects Bjarke Ingels Group (BIG) describes it as a"Guggenheim of white cubes."
BIG didn't have to search far for inspiration. Of course, the museum for the world's most beloved plastic construction toy company should look like a giant fantasy LEGO structure. "We kind of made the dogma that we wouldn't design anything that wouldn't be immediately buildable in LEGO," explained Bjarke Ingels to Wired. From an aerial view, the building's roof even looks like a giant white LEGO brick, with eight studs functioning as skylights for the gallery below.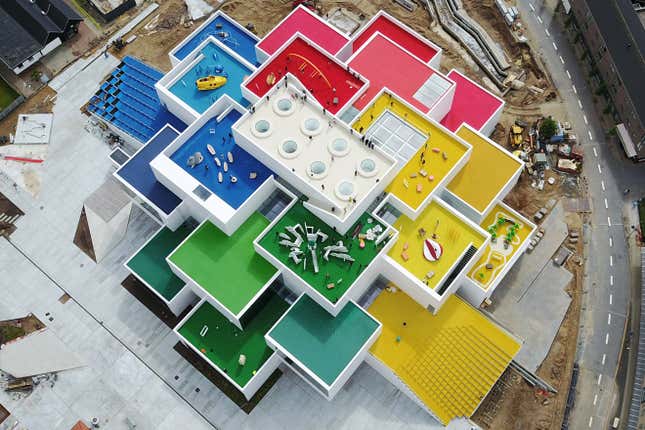 Ingels says the literal design was inevitable. "In the building industry, everything seems to be saturated in the measurements of LEGO. The Da Vinci code of architecture is somehow rooted in the proportions of LEGO bricks."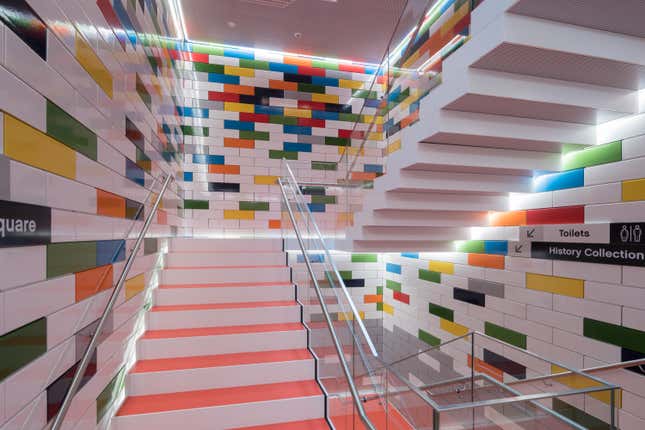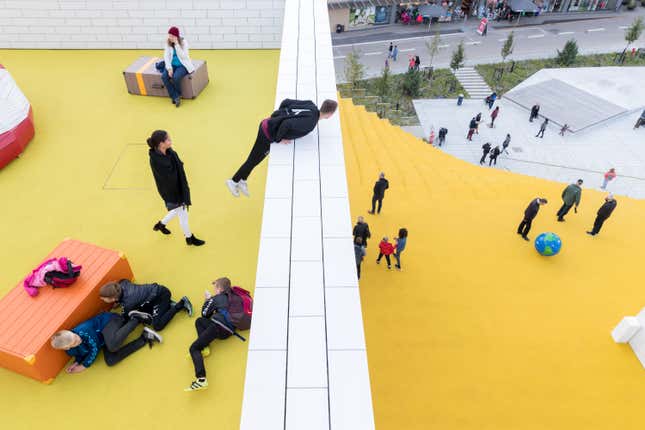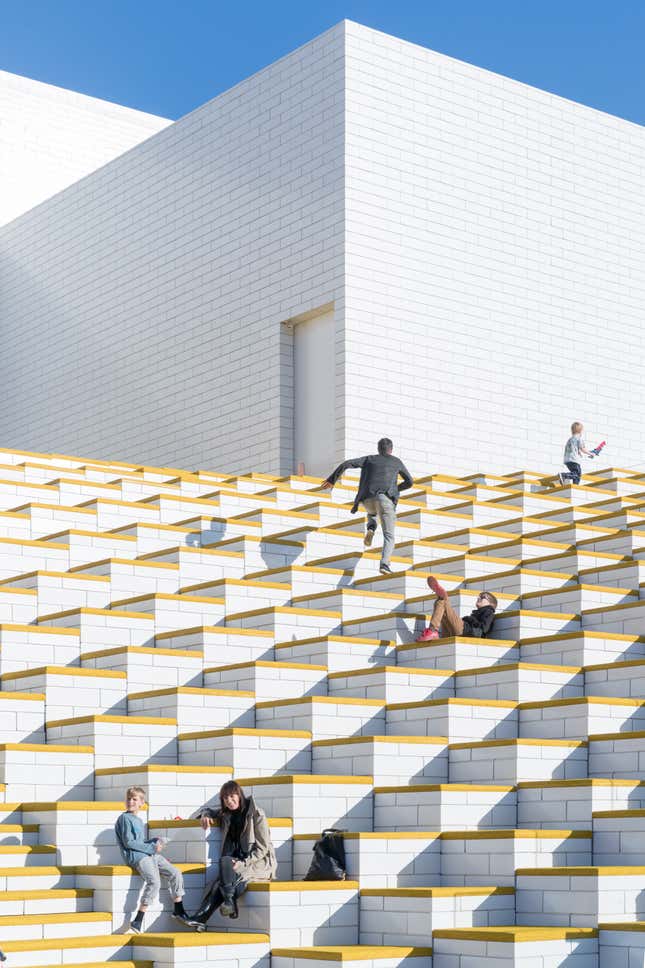 LEGO House is the company's "experience center" or grand homage to the concept of play.
"How can children use their creativity and be stimulated to develop themselves? My father [Godtfred Kirk Christiansen, former LEGO managing director] could see the possibilities if we put that in a system where children could create on their own. We have to make something that will be the home of all those experiences," says LEGO owner Kjeld Kirk Kristiansen in a video introducing the idea behind LEGO House.
Master LEGO builders from around the world built giant dioramas for the LEGO museum's galleries. At the center is a 50-foot "tree of creativity," a sculpture made of over 6 million LEGO pieces.
On site is the world's first LEGO restaurant, where diners first need to construct the shape their food order. The "surprisingly upscale and health-conscious" food—glazed beetroots, marinated kohlrabi, organic chicken—arrives via conveyor belt and is served in square bowls locked to an oversize LEGO piece-shaped tray, like bento boxes.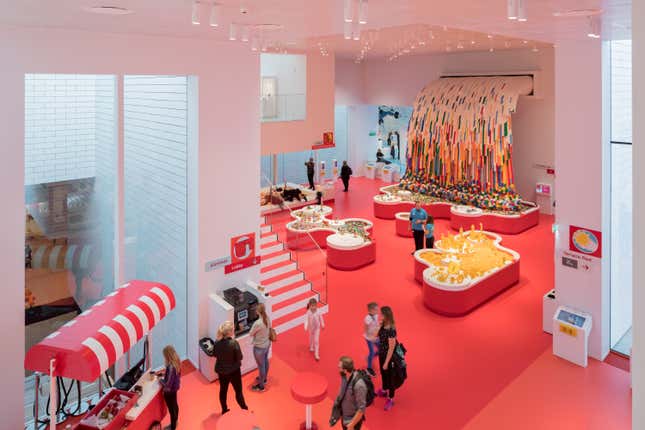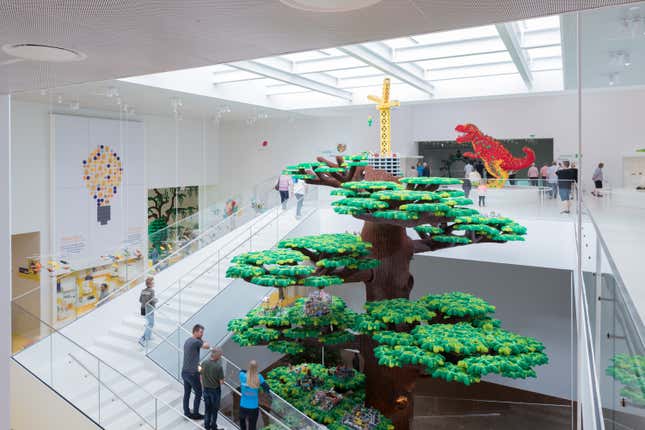 On the building's lower level is the LEGO vault—a visual archive of all first edition LEGO sets ever produced.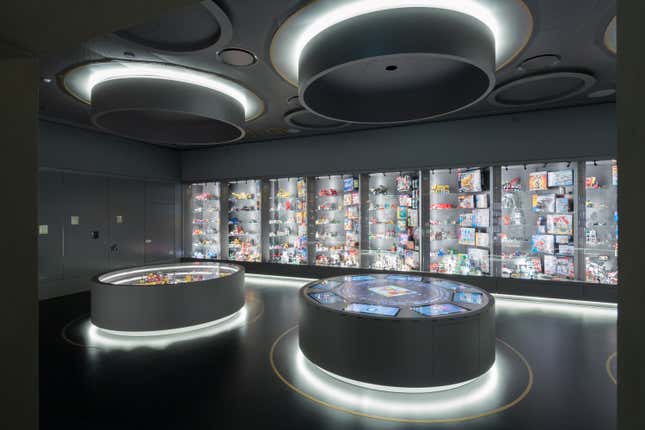 Aside from LEGO House, there are two more LEGO shrines in Billund, a small town in western Denmark where the company started with a modest furniture workshop founded by carpenter Ole Kirk Christiansen 85 years ago. Legoland is their flagship theme park that draws 2 million visitors every year. Their corporate headquarters, which is currently being expanded, is also in town. The design of the structure, of course, also draws on the dimensions of the classic LEGO brick.