The stress of planning and executing a bachelorette party is an American rite of passage—satirized in The New Yorker and movies like Bridesmaids and Bachelorette. People say yes to extravagant getaways when they want to say no. The plan gets expensive. Assumptions get made. Feelings get hurt. Festering issues get swept under the rug.
I had the chance to find out for myself just how complicated these events can be when I organized a weekend getaway for eight women and a bride-to-be this summer. My goal was to make things run as smoothly as humanly possible. To that end, I decided to use a strategy that web designers call progressive disclosure. Basically, progressive disclosure is when information is introduced tactfully to avoid the feeling of being overwhelmed.
The technique is used to improve user experiences by giving users a sense of power over complex features, according to design consulting firm Nielsen Norman Group. I wanted to see if I could achieve the same thing in real life.
The art of prioritizing
The Google search engine is one of the most famous examples of progressive disclosure. Google has a huge number of features, from Gmail to Google Maps to Google Flight Search. Yet only one tool has made it to the homepage of their site: The search function.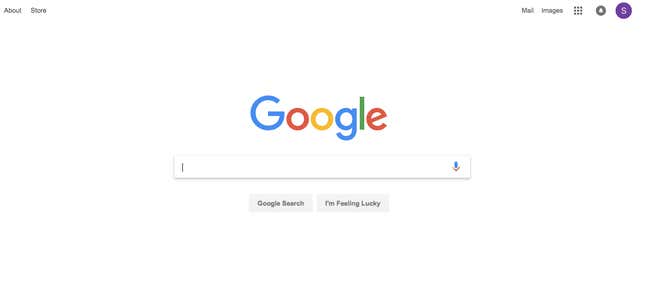 The Craigslist homepage is a useful comparison. Craigslist doesn't distinguish between its core features (let's say, finding housing and buying and selling items) and its secondary features (gigs, personals, discussion forums, items for sale). The website provides so many options that it's easy to become confused.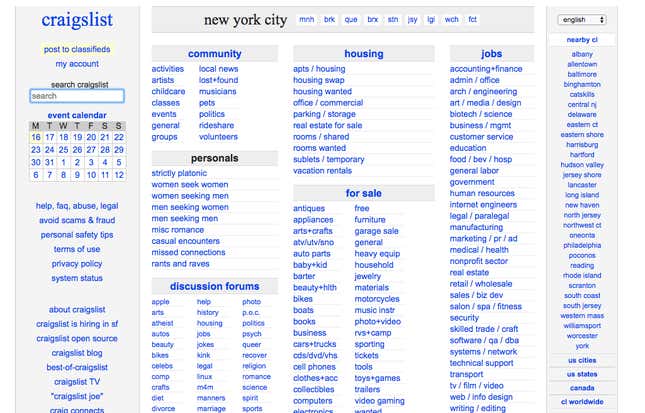 One of the keys to progressive disclosure is figuring out how to say no to many features, in order to say yes to the most important one. When planning the party, I had to do the same.
I thought about the most important things the group wanted out of the weekend: quality time together, shared meals, and celebrating the bride. There were other things a lot of us wanted: sunny weather, elaborate home-cooked meals, Instagram-able photos. But if push came to shove, the latter list was negotiable.
Identifying what was essential was useful for planning the weekend—but it was also a helpful way for me to measure success. Having pinpointed the things that were most valuable, I was able to accept minor problems like colder-than-expected weather and a shifting headcount.
Embrace your constraints and clarify expectations
Designers are obligated to work towards alleviating friction for their users. Tools like navigation and labeling allow them to handle user issues that are beyond their control. In other words, when you can't give people everything they want adjust their expectations.
Netflix does this well in their browsing experience: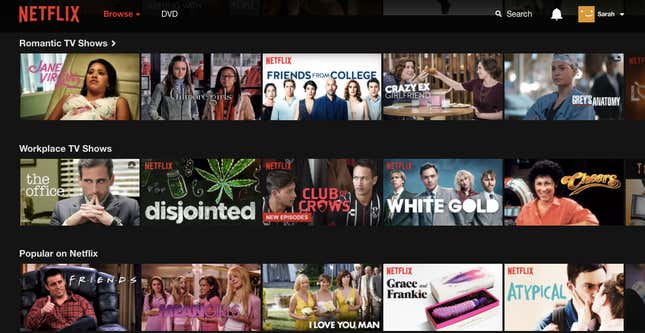 Netflix offers more content then people can navigate in one sitting. The solution is simple: They help guide users toward the movies and TV shows they might want to watch with section labeling. Categories like "Popular on Netflix" and "Recently watched" help users sort through a wide variety of shows and let them know how to progress.
Clarifying information is essential in planning a bachelorette weekend. I did this by mentioning potential tension points in emails before the event around alcohol, cleaning, and gift-giving. I also opened up the conversation, letting the bridal party know that they were welcome to ask questions or give feedback.

Plan efficiently to maximize success
Jakob Nielsen, a user experience expert and principal of the Nielsen Norman Group, believes in efficiency as a way to assess how usable a design is. His definition for efficiency is ""Once users have learned the design, how quickly can they perform tasks?" This is the key question that lets him know whether the design is working, or if he needs to revise it.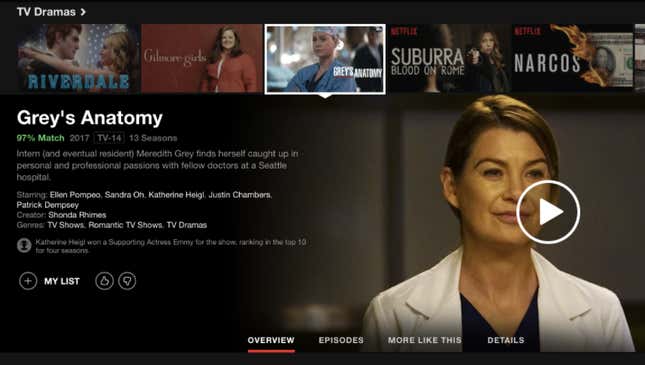 The Netflix website uses a number of techniques to help users efficiently choose entertainment. For example, they have a gallery of images to let viewers consider their options. Hover ver an image, and you get a drop-down menu with more information about the TV show. Progressive disclosure is at work here, carefully directing the user towards their next move.
For the bridal party, the efficiency question I asked was: "Once I've decided on this basic structure, is there room for others to take initiative?" The thought of having to single-handedly plan every meal or outing exhausted me, and I hoped members of the group would want to take the lead on activities, too. I set the temptation to micromanage aside.
When it came to food, I framed meals as an activity that could be as simple or as complicated as the group was willing to organize. I provided directions to nearby grocery stores and options for eating out. Someone joyfully volunteered to cook, another person offered to drive to the store, and the rest were happy to clean up.
In the end, the weekend was a success. Initially, there was disappointment around the lack of alcohol—but we set up a bonfire and I provided s'mores. Comfort levels varied on sex-themed gifts, so I made suggestions for alternatives. It wasn't hot enough to go to the beach, so I prepared crafts for us to do on the porch.
For me, the big lesson was that in order to avoid getting overwhelmed, it makes sense to break complex issues into smaller pieces. This created space for thoughtful solutions. What could have been an anxiety-inducing experience turned out to be a great time for everyone—a reminder of the power design has to keep us grounded.