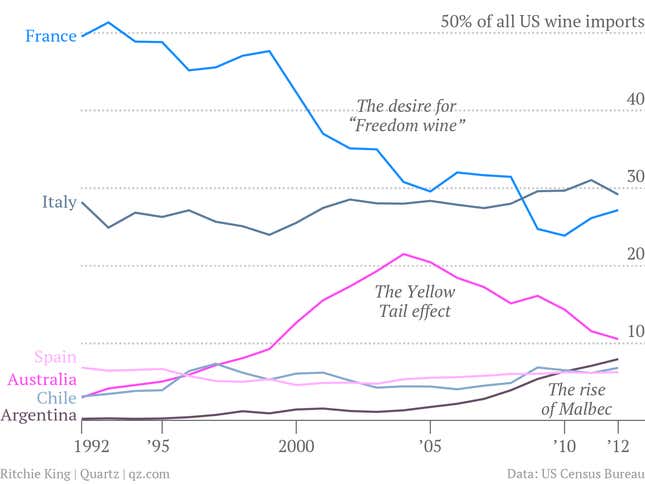 Wine has become an increasingly popular drink in the US: consumption per capita was 2.73 gallons last year, a 46% increase over 1992. Over those same two decades, American taste in wine has changed dramatically, as shown in the chart above.
Most glaringly, French wine went from accounting for half of all imported wine (by the amount of money spent, not necessarily by volume) to roughly a quarter. Total imports of French wine actually increased by 56% during that time — but imports from other countries grew much more.
The lines above also show the rise and fall of brands and varietals. Australia's Yellow Tail and other brands ended up damaging Australian wine imports by giving the country a reputation as a mass producer of cheap plonk. By contrast, Argentina has done well thanks to the popularity of its Malbec. The data also show a drop in French wine sales during the beginning of the Iraq war, when sore feelings towards the country drove American consumers away from French products.