A Category-4 equivalent Pacific cyclone is barreling towards Japan with wind gusts of 180 mph (300 km/h). Super Typhoon Lan is forecasted to hit Tokyo bay around 6am local time on Monday, Oct. 23. (5pm Sunday ET).
Not only is the storm's centerline forecast take it directly over Tokyo, but also the US military installation at Yokosuka. The Tokyo metro area houses 37.8 million people, about 30% of the Japanese population.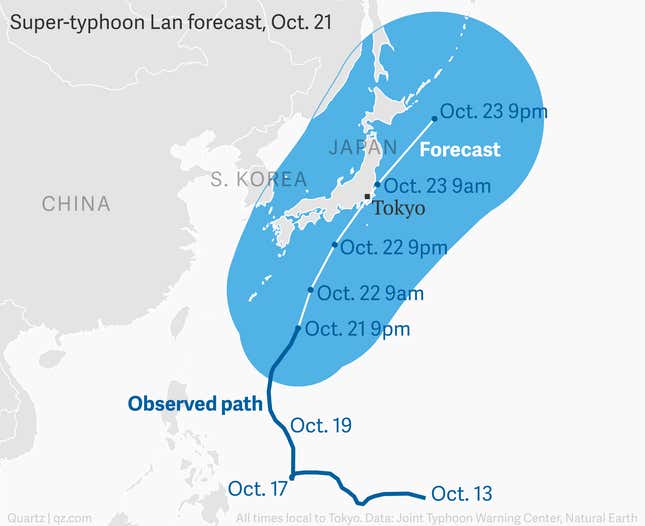 Forecasts warn of intense rain and the risk of flash flooding and landslides on the mainland.
Ahead of the storm officials in Okinawa moved up voting for the scheduled national elections by one day in some locations despite being far to the west of the storm's eye.
The storm could cause over $25 billion in damage according to a report by Bloomberg, citing  disaster researcher Chuck Watson of Enki Research. But that figure is lower than the typical damage of hurricanes hitting the US because of Japan's better readiness according to Watson.