Nearly a year after the last US presidential election, Americans can now finally take a look at the Russian-linked accounts that may have targeted them on Facebook and Twitter.
While US intelligence agencies said in January that the Russian government used ads on social media to try to influence the election in favor of Donald Trump, online evidence of this activity has long been erased. But today, Congress released a trove of the advertisements.
Representative Adam Schiff, the California Democrat, released them before a House Intelligence hearing with Facebook, Google, and Twitter. Senators on the intelligence committee also made some ads available after a similar hearing.
The ads targeted a widely disparate group of people, and often didn't even mention the US election. Instead, they seemed created to stoke rage and division in the country. What Facebook and Twitter have found is probably only a tiny part of the Russian disinformation campaign, senator Mark Warner believes. Here's who we know were targeted so far:
People who are scared of Muslims
A group called "Stop A.I." made posts that criticized Sharia law and head coverings, which were often shared and liked thousands of times, and in one case hundreds of thousands of times.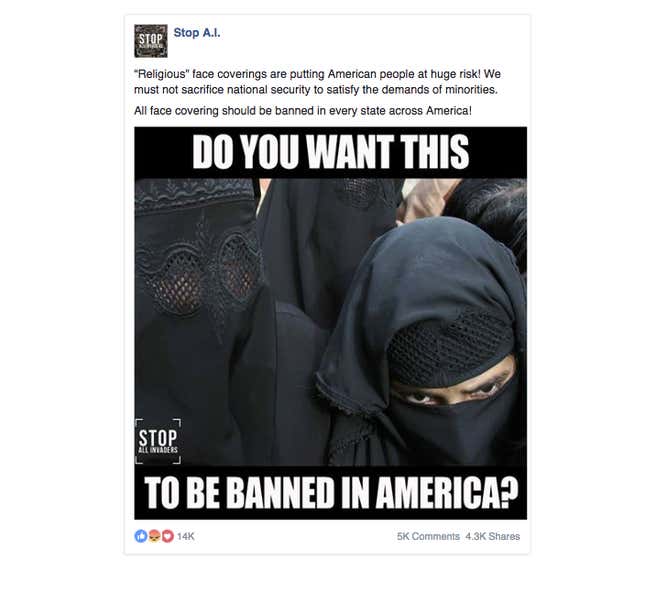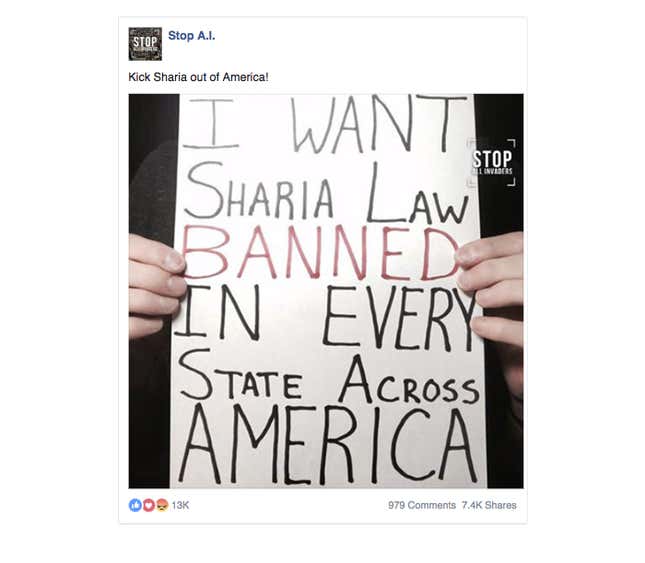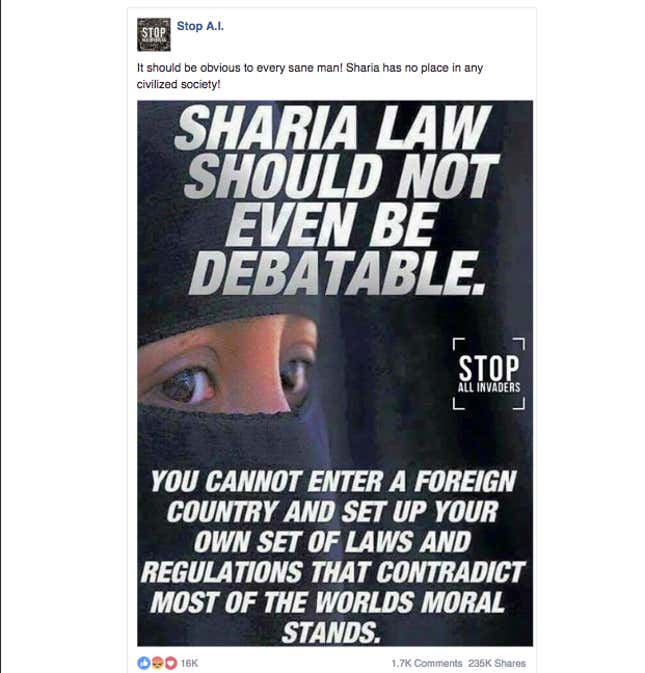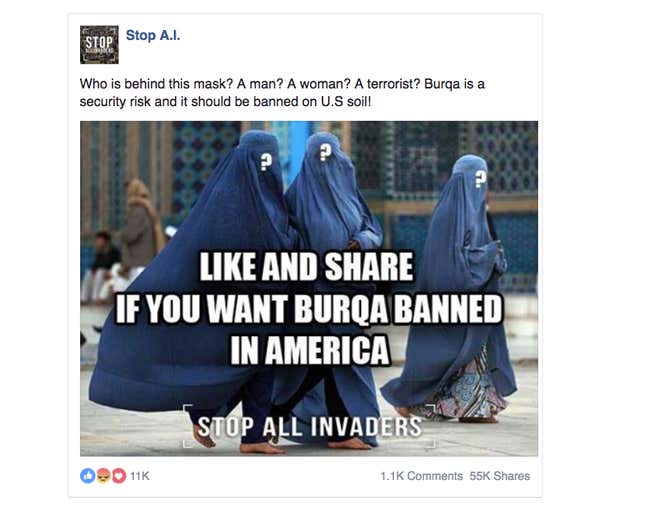 Muslims
The United Muslims of America community had over 325,000 fans, planned events and expressed support for presidential candidate Bernie Sanders.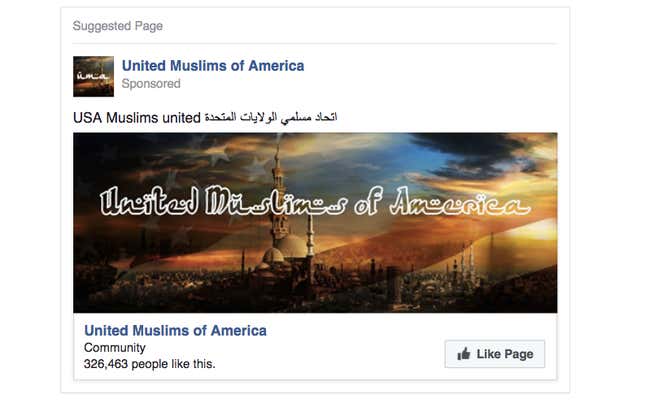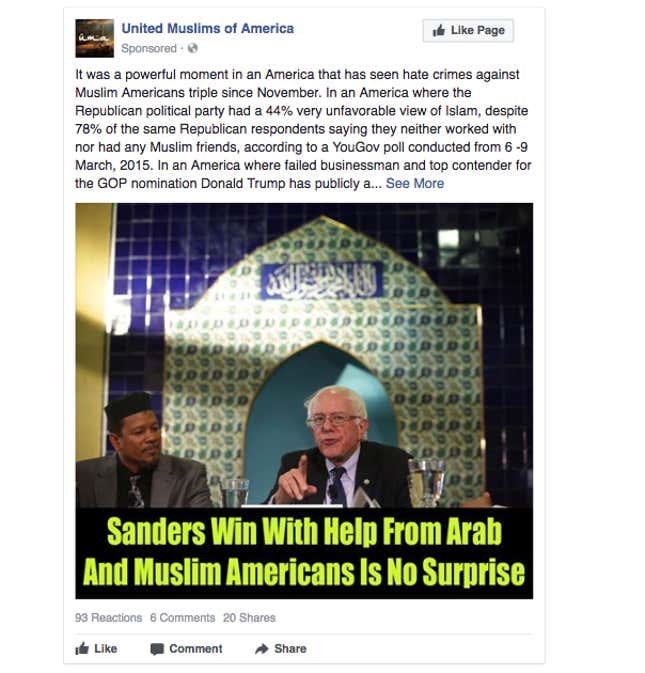 Christians
The Army of Jesus group offered up Bible quotes and other benign initial posts, but then started calling Clinton "Satan:"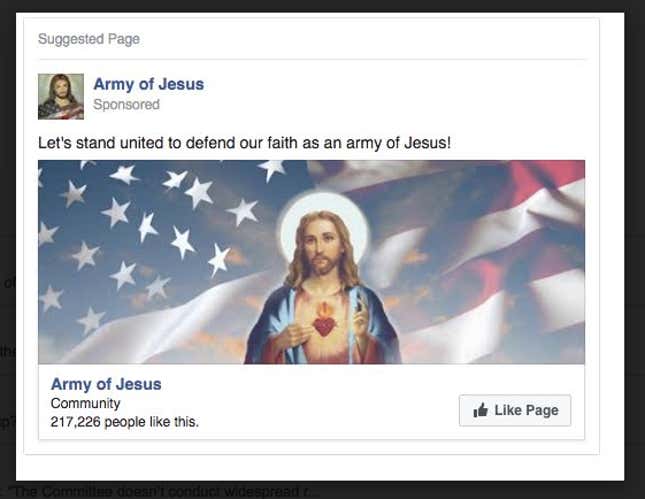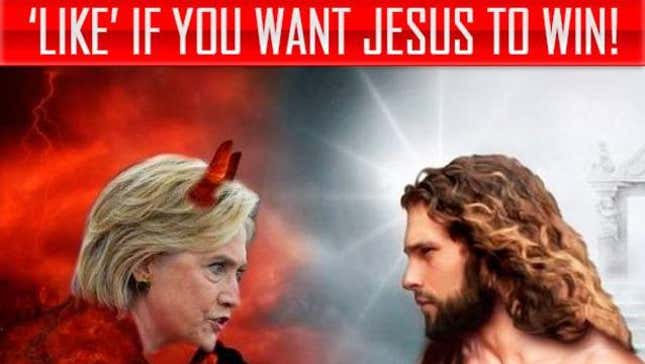 African-Americans
"Black Matters" a Facebook group, had over 220,000 members. More than 20,000 people shared a "Blactivist" ad about the Black Panthers.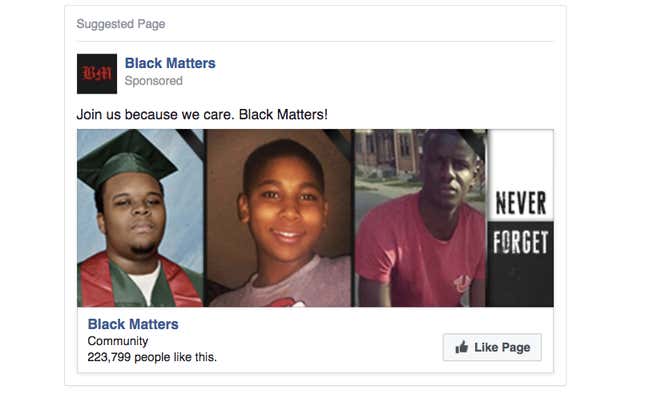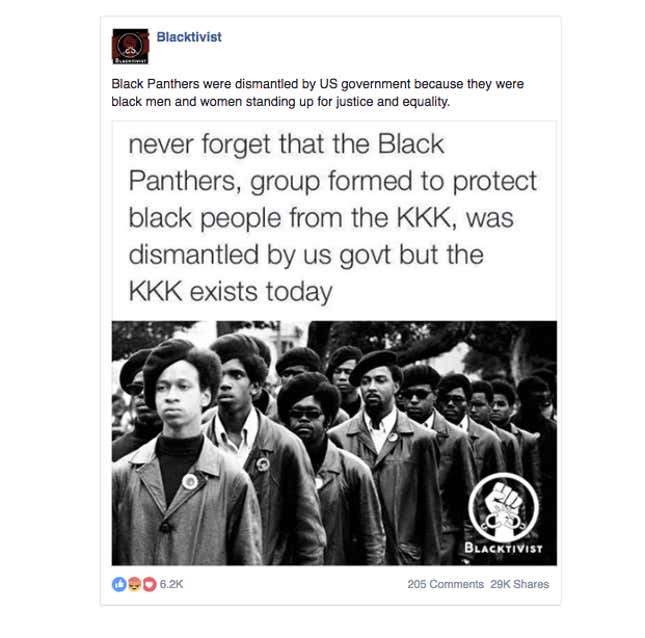 People who hate Black Lives Matter
Another Being Patriotic post blamed BLM for a police attack.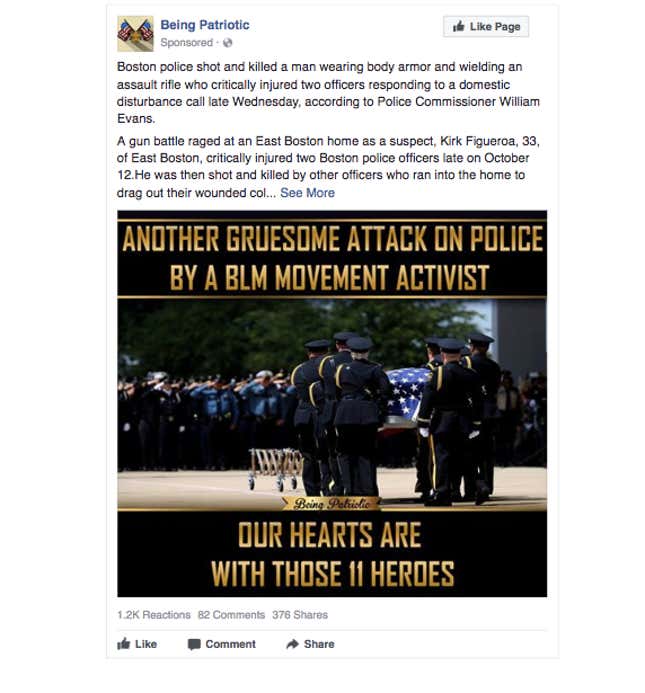 Gun owners
"Defend the Second" had nearly 100,000 fans.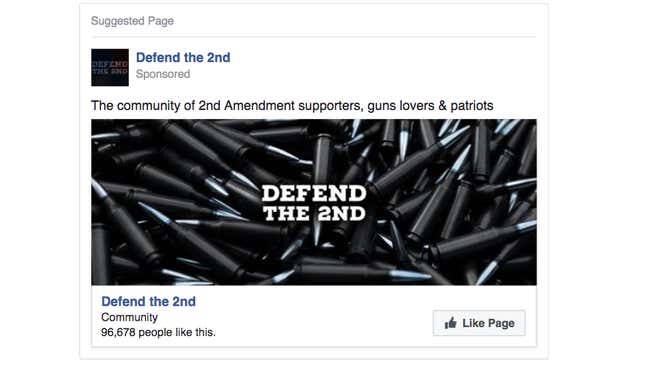 People against police brutality
The "Don't shoot" group had nearly 250,000 fans.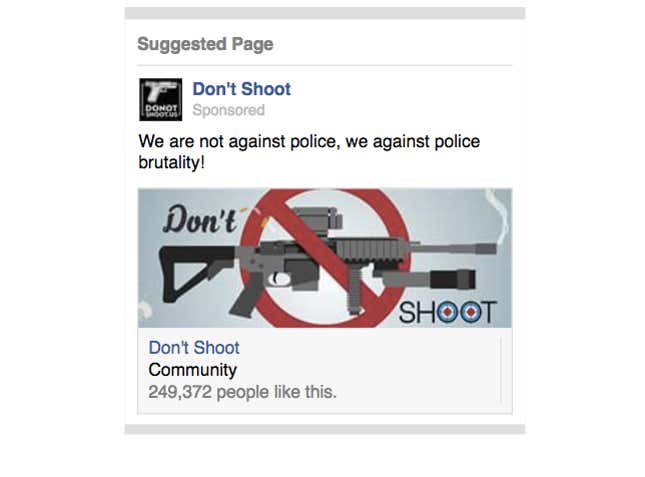 People who hate illegal immigrants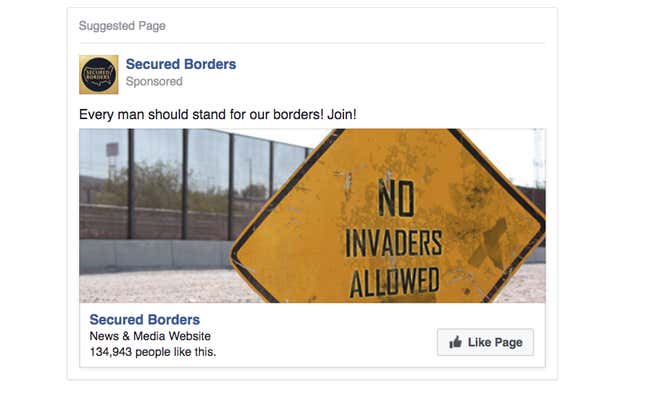 LGBT people
LGBT United was also feeling the Bern.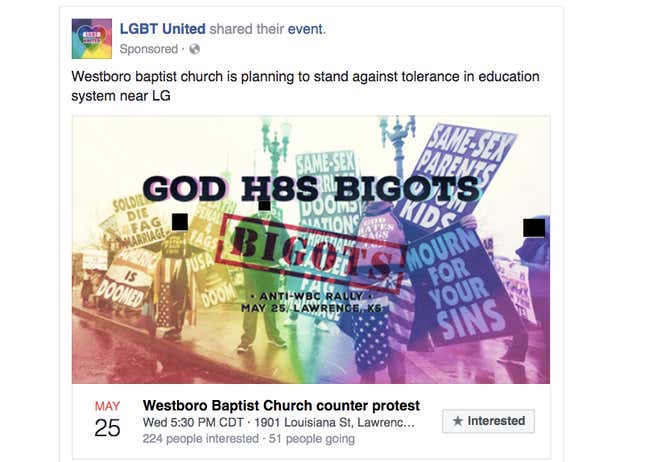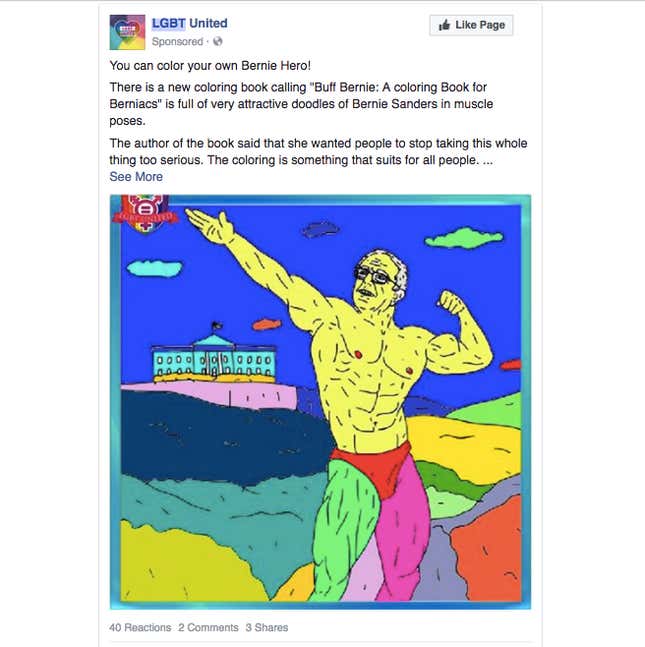 People who hated Hillary Clinton
"Being Patriotic" even organized an anti-Hillary event in New York City on July 23.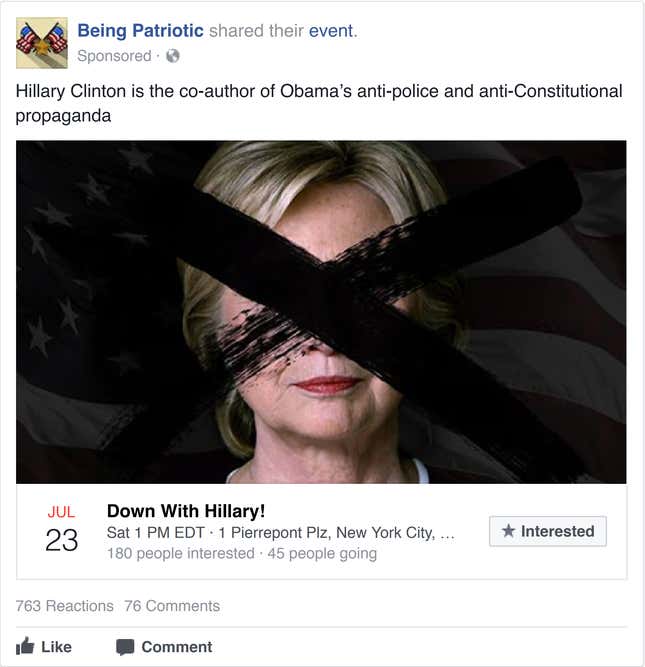 People who love Donald Trump
Meanwhile, the Instagram account "_american.made" supported teaching kids to shoot and Trump rallies.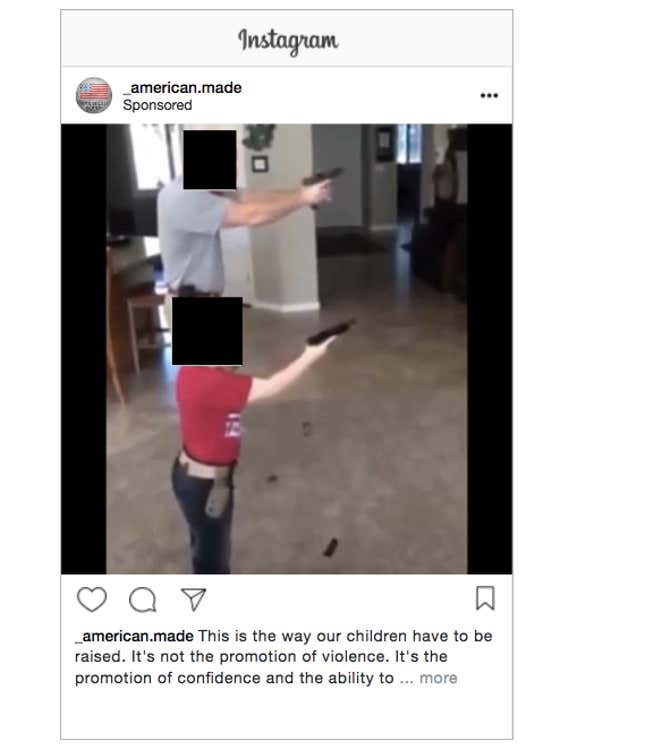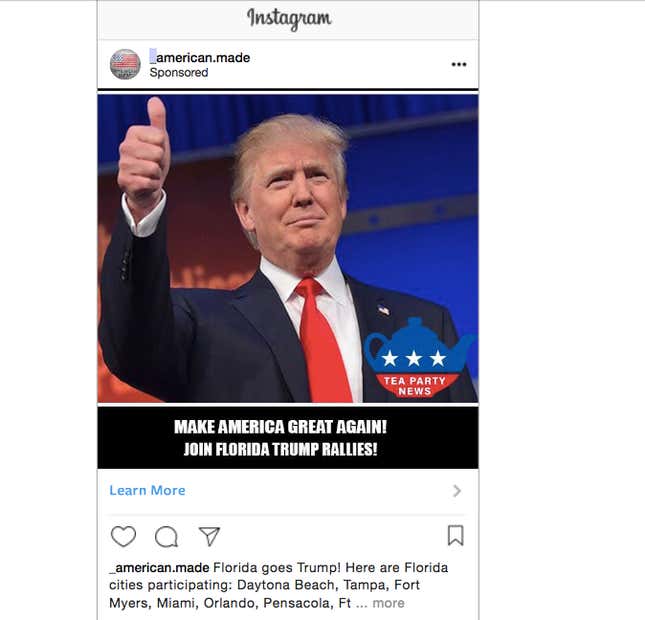 Texans
The Heart of Texas Facebook account grew into the most popular secession page on Facebook,  and held events.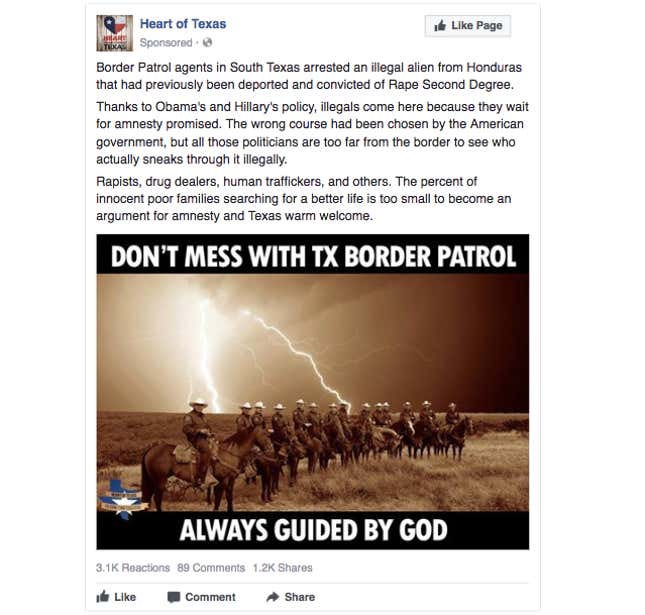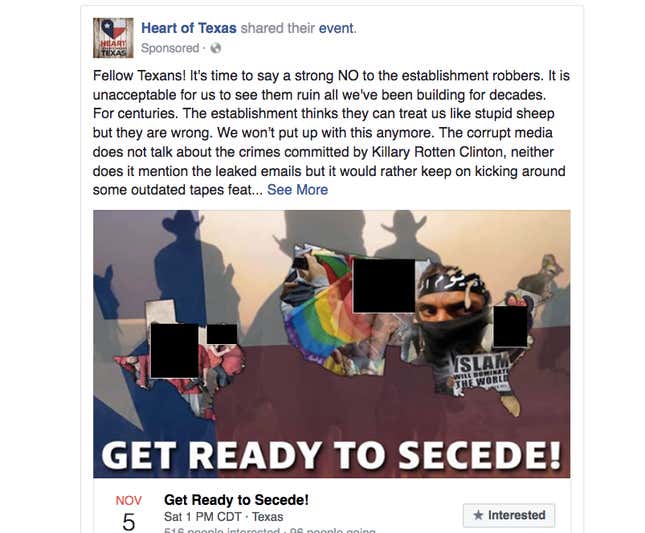 Now these ads have been released, America's next step is to figure out how to fight Russian propaganda, together. We might even have to get off of social media and talk to each other face to face.