Food insecurity is a massive problem in North Korea. Despite the isolated nation's growing economy and open imports for food, millions still go hungry every day.
Concerning the diets of North Koreans, Reuters reported:
Pyongyang says 70 percent of North Koreans still use the state's central distribution system as their main source of food, the same number of people that the U.N. estimates are "food insecure." The system consistently provides lower food rations than the government's daily target, according to U.N. food agency the World Food Programme (WFP). The U.N. uses this information to call on member states to provide food aid for North Korea – $76 million for "nutrition support" alone at its last request – of which it has received $42 million.
North Korea has nominally tolerated a black market of private food sellers for years. These informal markets, known as jangmadang, offer food for sale, along with electronics, housewares, and other staples.  Some markets are sanctioned by the government, while others disappear as quickly as they sprout up. Nearly one in five North Koreans depend on commerce in these markets.
Reuters photographer Kim Hong-Ji photographed some examples of common snacks and street food eaten in North Korea markets at a Seoul restaurant run by North Korean defector. The snacks consisted mostly of repurposed corn meal, soy, and rice. The creation and informal trade of these street foods offers a window into a barter economy that has kept North Koreans afloat despite years of isolation, abuse, and sanctions.
Kongsatang
A candy of roasted soy beans, coated with sugar. When sugar is scarce, North Koreans use a kind of glucose made from grapes.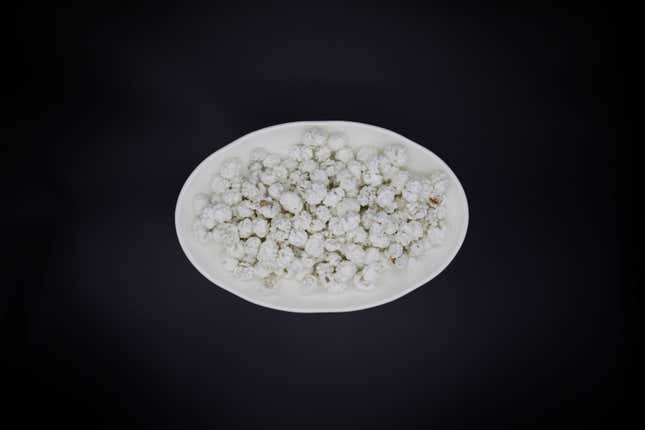 Alsatang
A homemade treat made of sugar and vinegar, similar to traditional sugar plums. Small bags are handed out to school children on special occasions like April 15, the birthday of North Korea's founder, Kim Il Sung.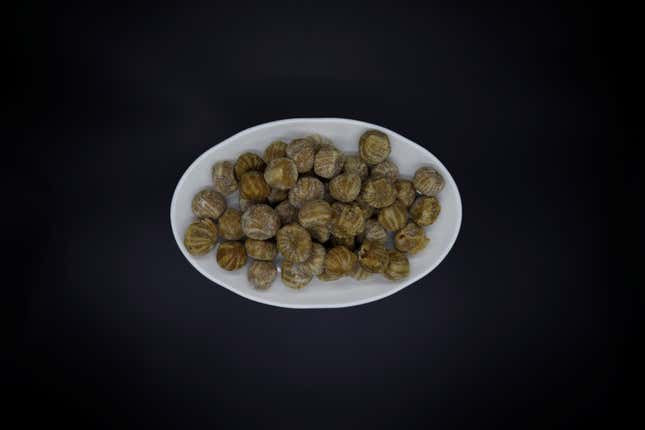 "Finger Snacks"
Similar to ladyfingers, but tougher on the outside, and chewier in the middle. They're made with flour, yeast, sugar, and grape glucose.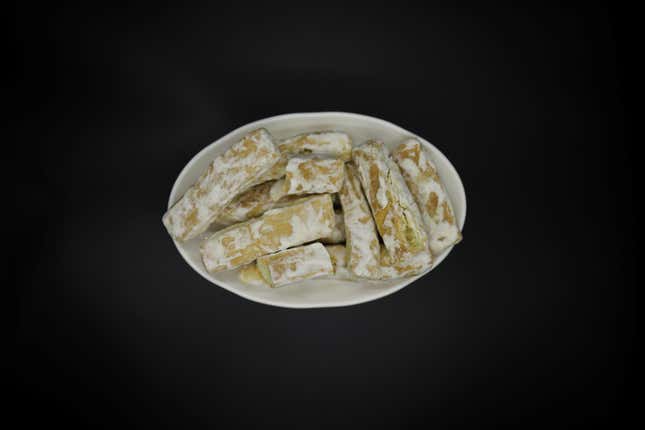 North Korean sausage
Made from pig's blood and stuffed with grains, usually rice, and vegetables. It is a traditional dish widely available in South and North Korea.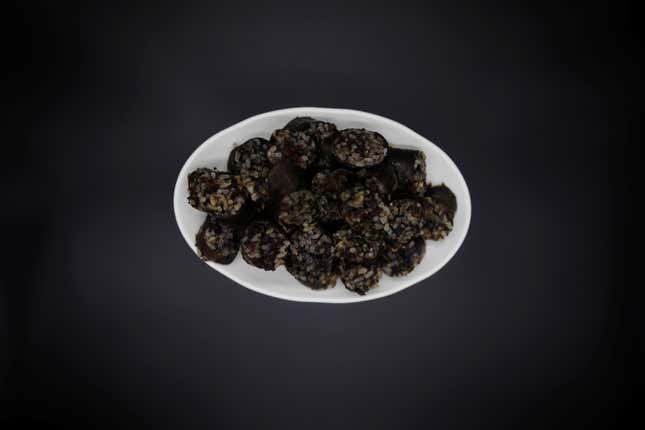 Injogogi
A textured vegetable protein.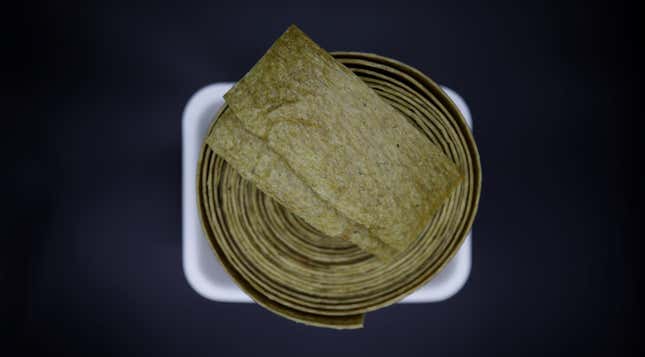 Injogogibab
Rice with textured vegetable protein. It is made with the dregs left over from making soy bean oil, which usually go to feed the pigs. It is then pressed and rolled into a sandy-colored paste. The topping depends on the region. Some prefer a fish-based sauce, others use chili paste.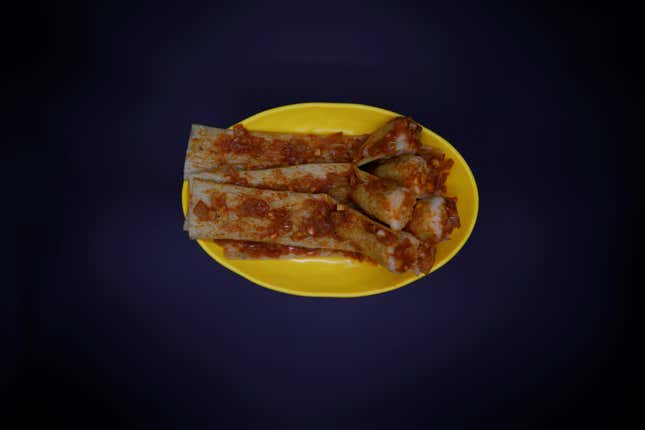 Dububab
Translating to "tofu rice," it is common in most markets. They are made of tofu skins which are stuffed with rice, and topped with a chili sauce.